Kochi often spelled Cochin, is a heavily populated port city on India's south coast in the state of Kerala. The city is well-known in the country for both its rich history and technological presence. In terms of the economy, Kochi has grown into a key financial center for the state of Kerala. As a result, it is home to some of the world's most known industrial and service-based businesses. Kochi is now recognized as the second most favored start-up-friendly city, behind Bangalore. The outdated, dull, and drab office spaces are progressively giving way to a more imaginative and colorful coworking space in Kochi.
This type of environment is mostly available in coworking spaces. A coworking space is a formal arrangement in which employees from several businesses share an office space, allowing for cost savings, convenience, and interaction through the usage of shared infrastructure. The majority of coworking spaces are in great business locations, which are favored by those who want to embrace this new culture.
10 coworking spaces in Kochi
Kochi's dynamic corporate offices and coworking spaces serve as a cradle for these multinational and national organizations. These coworking facilities offer a variety of coworking solutions to the city's diverse commercial enterprises.
Let's have a look at the top 10 coworking spaces in Kochi that are perfect for your company's next flexible work location: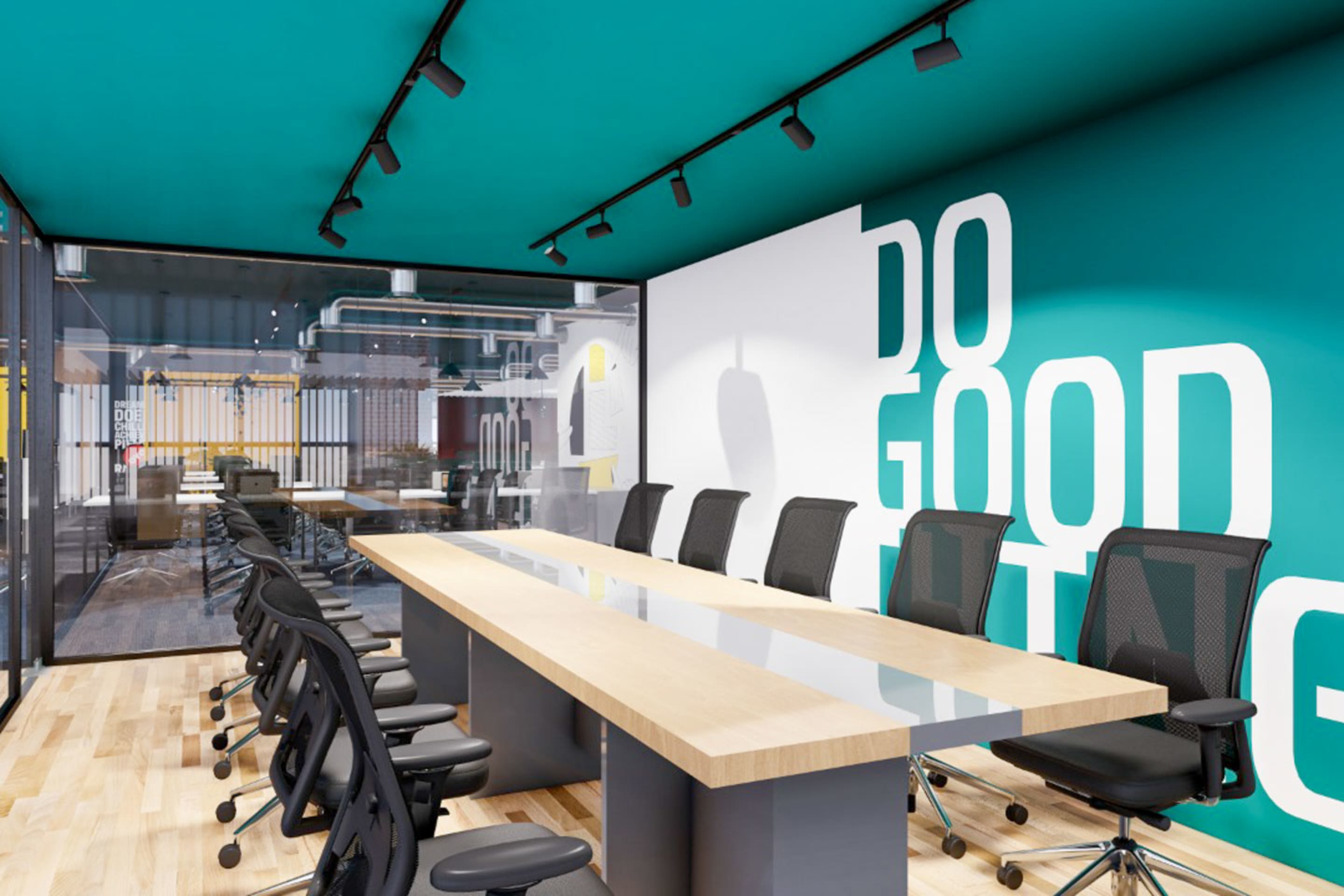 myHQ offers a plethora of sophisticatedly designed coworking spaces in Kochi. Fixed Desks, Flexible Desks, Meeting Rooms, and premium sized cabins are available to suit teams of all sizes at this coworking space in Kochi.
Collaboration and teamwork are encouraged in their Meeting Room, lounge area, and pods. The coworking space has a high-tech infrastructure, and access cards that are specifically issued to coworkers for increased security.
Facilities offered:
Refreshments
Mailing arrangements
Lounge
Parking
Storage
Incuspaze is a national coworking space provider with more than 58 sites in India's top 30 cities. Their Kochi coworking location is in the Oberon Mall, a luxury business district of the city. In addition to this location, they have coworking spaces in Kaloor and Kochi's Infra Futura.
When you go into this coworking space in Kochi, you're greeted first by receptionists, then by the huge lounge area. In addition, the coworking space has an onsite community manager who is responsible for all of your needs.
Incuspaze provides the Kochi coworking community with conveniently accessible and flexible coworking choices due to its closeness to major public transportation destinations and civic facilities.
Facilities offered:
Cafeteria
Lounge Area,
Reception
Conference Rooms
IT Support
Address:
NH Bye Pass, Padivattom, Edappally, Kochi, Kerala 682024
Check out Incuspaze – The Oberon Mall here!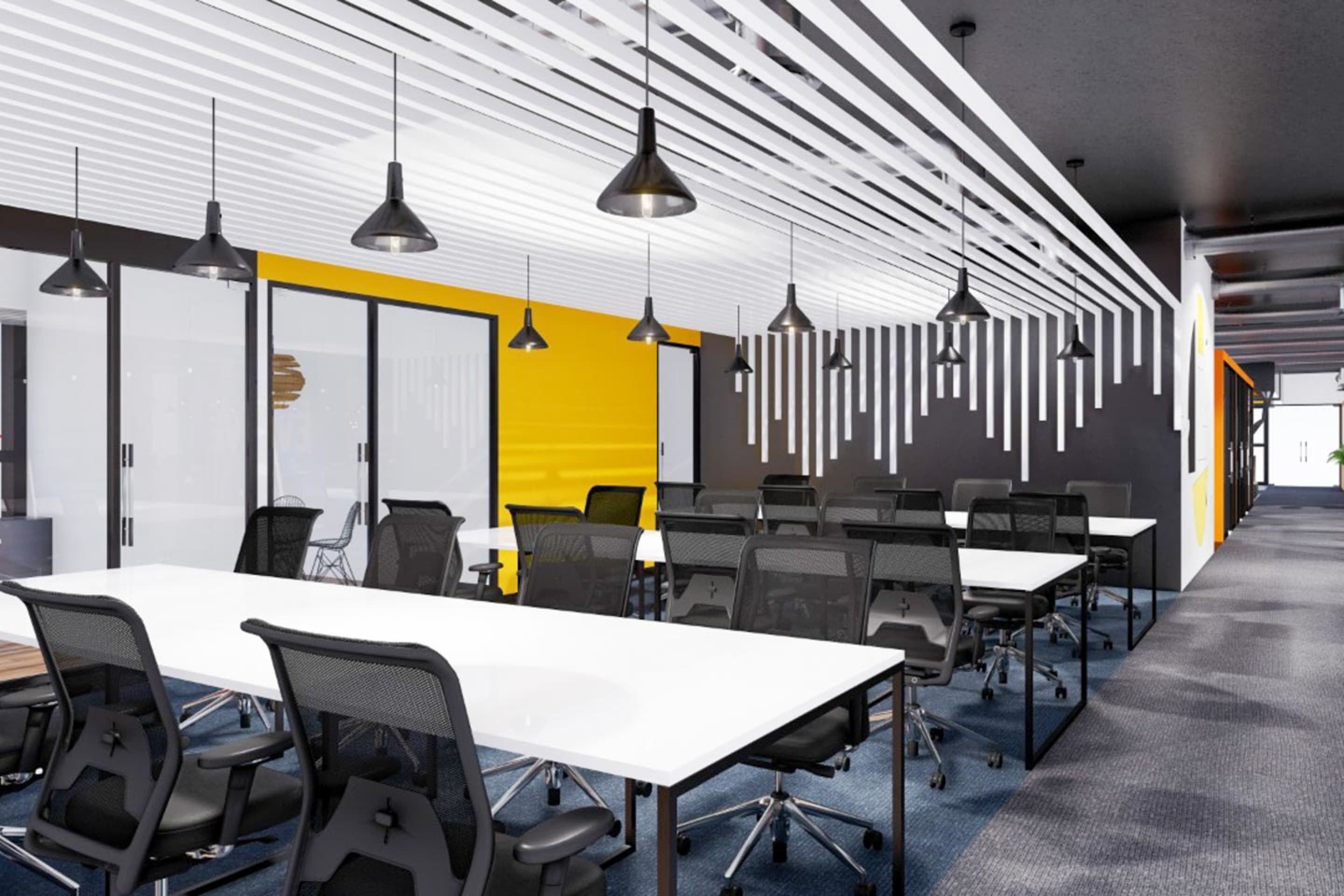 In Kochi's Kaloor neighborhood, Incuspaze – The Terminus offers top in class private offices and coworking spaces for teams of all sizes.
They provide a variety of coworking choices as well as serviced conference and meeting rooms that can be reserved ahead of time. This coworking space in Kochi is attractively built to produce a fascinating atmosphere for its co-workers, which aids in the improvement of their work quality.
This coworking environment promotes high levels of engagement with your work and avoids other distractions by providing a 100 percent power backup facility and high-speed internet.
Facilities offered:
Lift
Projector
Printing
Housekeeping Services
Wifi
Office stationery
Address:
The Terminus, Adjacent to JLN Metro Station, Opp. Metro Pillar No. 558, Deshabhimani Road, Kaloor, Kochi
Check out Incuspaze – The Terminus here!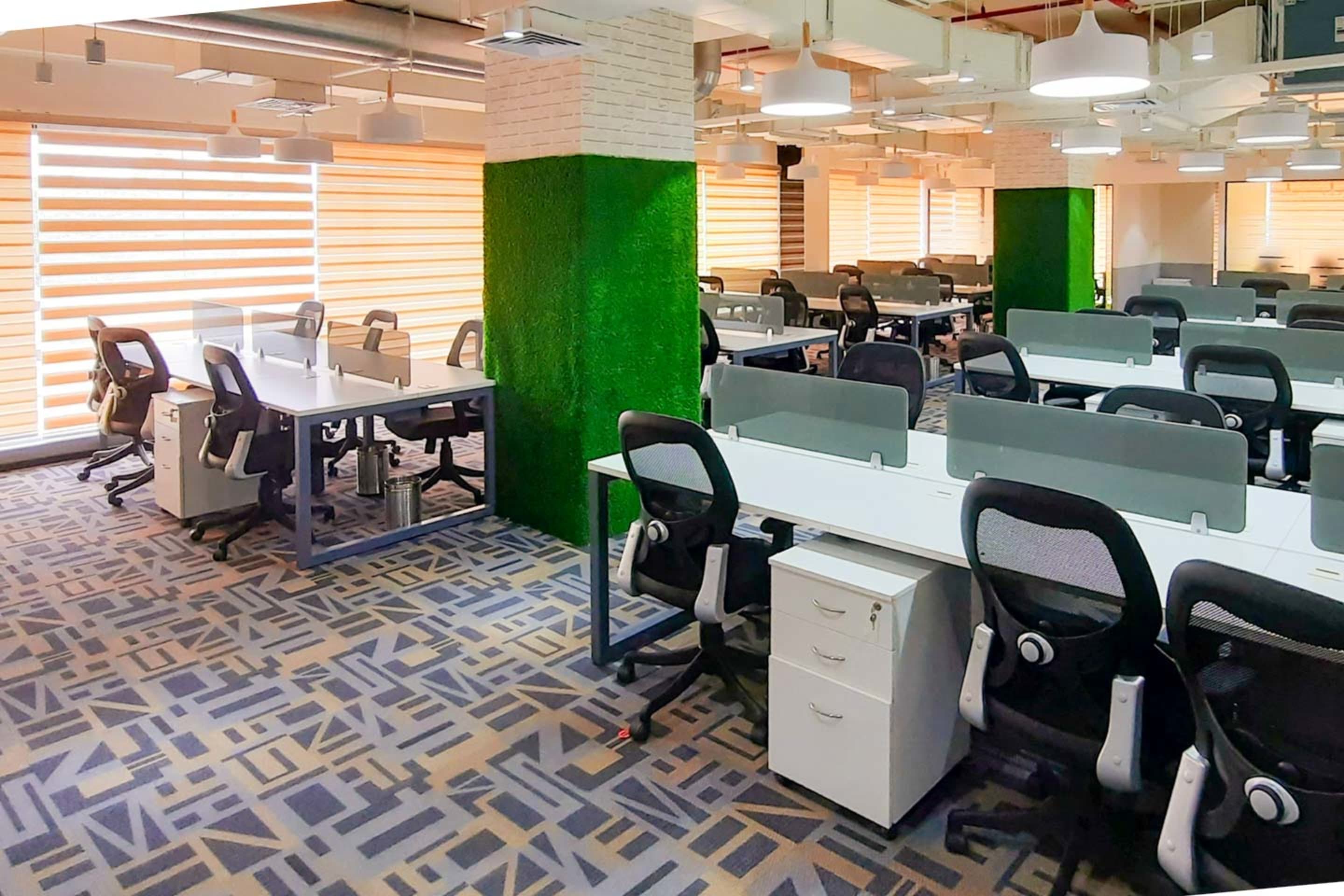 Incuspaze- Infra Futura is a premiere workspace located in Kakkanad. This coworking space is housed in the Infra Futura Building, a major commercial destination on the city's Seaport-Airport Road.
They offer coworking spaces with no upfront costs, such as dedicated desks, flexible desks, meeting rooms, and more.
Their 360-degree office solutions cover all areas of running a successful workplace. They welcome clients from some of the world's most prestigious multinational corporations, who come to take advantage of their quality coworking space in Kochi for groups of all sizes.
Facilities offered:
Power Backup
Business Lounge
Meeting Rooms
Lifts
Cafeteria
Address:
Infra Futura, Opp Bharat Matha College, Seaport Airport Road, Kakkanad, Ernakulam
Check out Incuspaze – Infra Futura here!
Inner Space's coworking spaces in Kochi could be the ideal location for your new office if you're seeking a quality coworking space with a professional ambiance and an active community.
Their coworking spaces are aesthetically intended to create a classy atmosphere for their co-workers. With a variety of membership choices to select from, this coworking space in Kochi caters to all types of businesses. The coworking spaces at Inner Space are equipped with best-in-class amenities and a thriving community of professionals, providing many chances for growth and learning.
Facilities offered:
WiFi
Reception,
Pantry
Parking
Printer,
Address:
SRM Road, near Nirmala ShishuBavan, Kaloor, Kochi, Kerala 682018
Dotspace is a well-known regional name in Kerala's coworking space business. They have two coworking spaces in Kochi, one in the Panampilly Nagar neighborhood and the other in Edappally. Both are located in well-built business buildings and provide a variety of coworking options. Their coworking area is calm and peaceful, thanks to a well-thought-out design.
Their elegantly constructed and well-furnished coworking spaces in Kochi provide their residents a sense of luxury. Personal lockers are supplied to coworkers to safeguard the security of their things.
Facilities offered:
WiFi
Security
Reception
Printer
Conference room
Address:
KV Nagar, Panampilly Nagar, Kochi, Kerala 682036
InQ innovation coworking space in Kochi was founded with the goal of encouraging a healthy interchange of new ideas among its diverse community of professionals.  Their open-plan office setting encourages staff to collaborate with one another. Depending on your needs, this coworking space offers a variety of coworking choices.
This coworking space is conveniently positioned near significant public transportation connections in Palarivattom and is centrally located in the InQ Tower building.
Facilities offered:
Lockers
Lounge
Library
Printing
Office stationery
Address:
inQ Tower, 1st floor, Opp EMC NH Bypass, Palarivattom, Kochi, Kerala 682025
Spacelance, a nationally recognized office solution provider, has two coworking spaces in Kochi, the first in Kakkanad and the second in Nedumbassery.
Their Nedumbassery coworking location is conveniently positioned between the airport and the NH47 express highway to give employees a readily accessible business venue.
Their unpretentious coworking spaces in Kochi are having fewer amenities and aesthetics allow for greater focus and productivity. Spacelance coworking spaces are the next professional business location for your company, with all of its amenities and service offerings.
Facilities offered:
Lounge
Pantry
WiFi
Security
Address:
Valamkottil Towers, 6/858-M, 2nd Floor, Judgemukku, Kakkanad, Kochi, Kerala 682021
KUBZ is a premium, cutting-edge coworking space in Kochi that includes all amenities as part of the membership. Their coworking spaces are designed to be a place where professionals from all disciplines can come together, work, and build a self-sustaining community.
KUBZ provides complimentary access to meeting rooms and pre-booked access to the conference room for key business events.
Because of its central location, this coworking space in Kochi is close to all public transportation and civic amenities.
Facilities offered:
Lounge
Outdoor Terrace
Conference Room
Personal Lockers
Address:
3rd Floor, Jos Annex, Jos Junction, MG Road, Ernakulam, Kochi, Kerala 682015
Fortune Cowork is a cutting-edge coworking space in Kochi that offers premium coworking services to businesses of all sizes. Bright, open workstations with best-in-class facilities and beautifully designed amenities are available at this coworking location.
Their ergonomic workstations provide optimum noise cancellation and minimize all distractions that prevent you from concentrating on your work. Throughout the year, the coworking space conducts a variety of events to assist coworkers in learning a new skill.
Facilities offered:
Pantry
WiFi,
Printer
Parking
Meeting Rooms
Address:
Kochi Metro MG Road Station, 5th Floor, opposite Chennai Silks, Kochi, Kerala 682035
Final words
Kerala's financial capital is Kochi. Various coworking choices are available in this commercially busy city, which can accommodate the office space needs of many types of businesses.
The work-centric nature and corporate atmosphere of Kochi's coworking spaces provide coworkers with a professional, focused setting similar to that found in a traditional workplace. They are adaptable in nature, allowing them to easily accommodate the office space requirements of a wide range of businesses.
Liked this article? Read more: