Baner is a Pune suburb with mountainous terrain. Some of the nicest residential and commercial projects may be found in Baner's lush green hillside environs. Various types of office solutions have emerged in business establishments in recent years, with coworking space in Baner being the most popular.
Coworking spaces in Baner are technologically advanced, agile, hybrid, and one-of-a-kind. As a result, they stand out as an office destination amid the many alternative possibilities for office space in Pune.
7 Top, Affordable Coworking Space Offices in Baner, Pune
Let's have a look at some of the greatest coworking spaces in Baner, together with their distinctive features and services: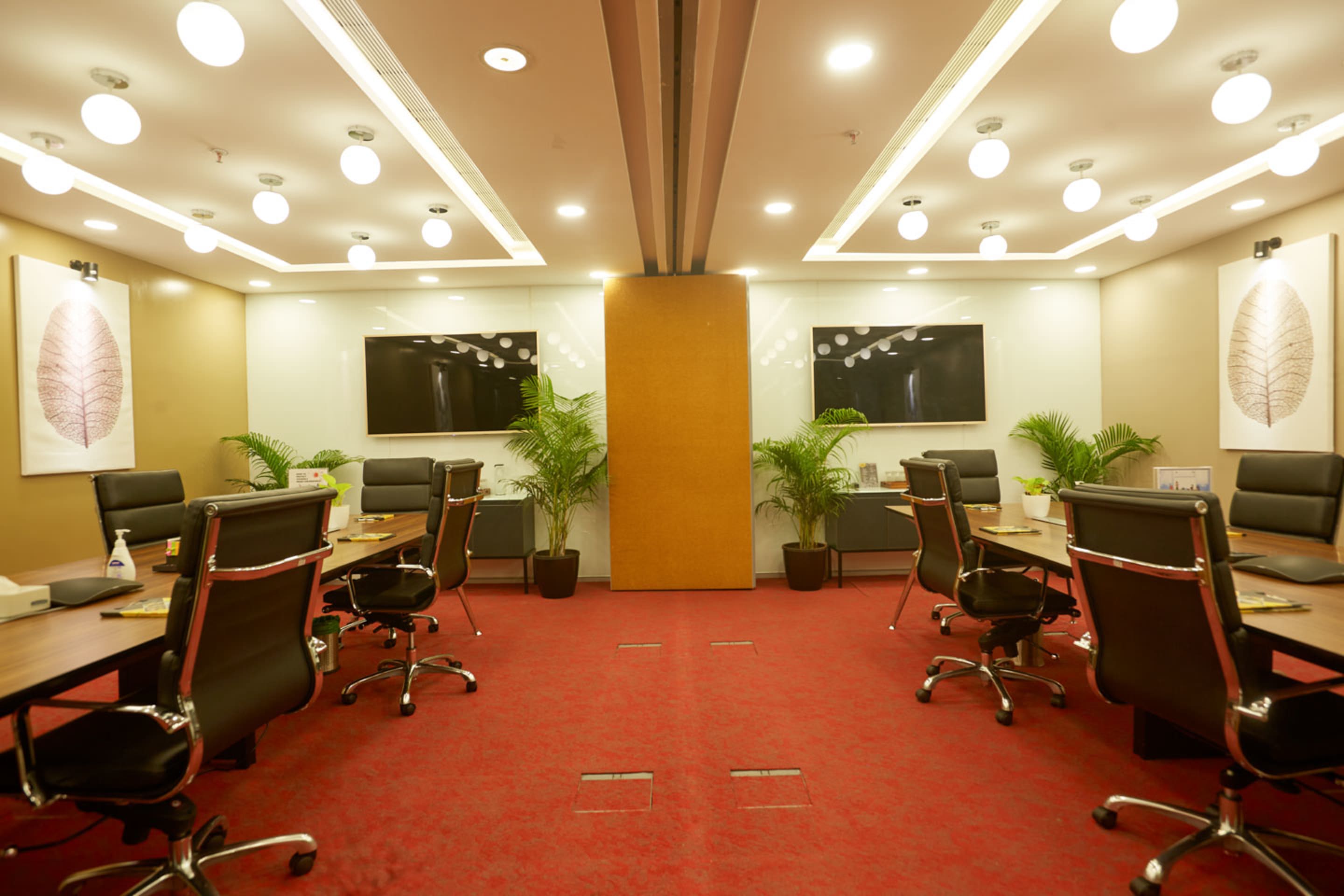 myHQ Workspaces is an office space solutions expert across India that provides shared coworking spaces in Baner, Pune as well as strategically-built meeting rooms and conference rooms. Their dedicated workstations boost your imagination, allowing you to achieve the best results at work.
With multiple locations across Baner, myHQ also provides executive suites and offices for rent at the most affordable prices for teams of all sizes. Complete with innumerable amenities needed for the proper functioning of an organization including brainstorming/conference rooms, phone booths, projectors and meeting equipment, cafeteria, and breakout areas, myHQ has the largest presence with a wide network of coworking and shared office space providers ensuring best prices, flexible lock-in periods and an overall hassle-free experience for start-up owners/entrepreneurs and their teams.
Facilities:
Private Cabins, Conference & Meeting Rooms, Single-solution for multiple workspace/office needs
Regus – Prabhavee Tech Park is a spaciously-designed coworking space in the popular IT corridor of Baner. Depending on your needs, this coworking space in Baner offers customizable and compact seating in its coworking office space.
Regus, a well-known coworking space provider, offers all-inclusive coworking options for businesses of all sizes. This coworking space, which is architecturally developed and furnished with modular furniture, welcomes you to work every day with a sense of focus and concentration. The high-speed internet connection ensures continuous connectivity and removes any distractions, resulting in increased levels of productivity with your work.
To enhance audio-visual facilitation in meetings, its technology-enabled Conference Rooms are equipped with a television, projector, and sound system.
Facilities:
Security
Pantry
Power Backup
Conference Rooms
Private Cabins
Address:
4th Floor, Prabhavee Tech Park, Baner Road, Maharashtra
Check out Regus Prabhavee Tech Park in Baner here
In Baner, Smartworks' Office has coworking spaces in three different buildings in three different locations. This coworking option is appealing and convenient due to the availability of other options in the same area.
Their well-designed coworking space in Baner comes with all of the amenities and services required to provide a fantastic coworking experience. Their coworking space alternatives are meticulously created to make you productivity-oriented and boost your performance at work.
The community events held here on numerous occasions encourage networking among members of the community. This also fosters an innovative environment in the coworking space.
Facilities:
Café
Meeting Rooms
Collaboration Zones
Event Area
Medical Room
Address:
5th to 9th Floor, Pride Gateway, S.no.112, Baner Rd, opposite D Mart, Baner, Pune, Maharashtra 411045
Check out Smartworks Pride Gateway in Baner here
Located in two crucial locations in Baner, Awfis Centre's easy-accessibilty and connectivity to city's major areas offer an advantageous work environment to its patrons. In Baner, the Awfis Centres offer large coworking spaces that can readily accommodate professionals of all types.
If you choose coworking here, you'll have access to a beautiful Conference Room and Meeting Room, which are perfect for critical client meetings and brainstorming sessions.
Coworkers are greeted and welcomed by friendly receptionists and support personnel who are on hand 24 hours a day to ensure a pleasant coworking experience.
The onsite café and adjoining play area are unique features of this coworking space, designed to assist coworkers to unwind during and after work. In addition, a variety of other amenities are provided to help you relax after a long day of work.
Facilities:
Reception
Security
Cafeteria
Play Area
Lounge Area
Address:
301/302/303, Avenue Imperia, Main, Baner Rd, above Fabindia, Baner, Pune, Maharashtra 411045
Check out VCN Premium in Baner here
CCW Pune offers coworking spaces that are appropriate for both work and non-work activities. The facility features workstations that help you perform at your best when you need a focused space to focus and produce work.
On the other hand, whenever you need to get some fresh air, take a break, or unwind after a long day at work, this coworking space offers recreational green spaces in the open areas.
Through biometric access and dedicated onsite security, ample protection for the safety and security of all your office equipment has been provided. Their plug-and-play office solutions were designed to meet the needs of today's businesses as they grow.
CCW Pune is one of the most ecological coworking spaces in Baner, with a wonderful atmosphere that ensures natural lighting and ventilation.
Facilities:
Cafetaria
Biometric Access
Storage
Reception
Relaxing Zone
Address:
Metropolis lane opposite to circuit house hotel, Balewadi High St, near Ojas, Laxman Nagar, Baner, Pune, Maharashtra 411045
Next Page Coworking was founded with the goal of providing ergonomically built coworking space in Baner that encourages coworkers to be productive. This is a stimulating coworking space choice for startups, businesses, and entrepreneurs seeking a dedicated location for their team in a healthy working atmosphere.
There are a variety of coworking choices available here, including a Fixed Desk, Flexible Desk, and Private Cabin, as well as complimentary access to the Meeting Room and other amenities. The coworking space is near to several of the local transportation options due to its central location in Baner.
Facilities:
Locker
Relaxing Zone
Conference Room
Private Cabin
Refreshments
Address:
Runwal Shrushti, Bungalow No. 4 (Lavender), Opposite to Baner Petrol Pump, Baner, Pune, Maharashtra-411045
Day passes, hot desks, dedicated desks, and private cabins are all available at the Spacierge coworking space in Baner. It also provides other coworking choices like as day passes, hot desks, dedicated workstations, and private cabins with specific facilities.
Their coworking spaces, which feature world-class design and wall art, provide a stress-free setting in which you can be your most productive self.
Depending on your needs and the stage of your company's development, a variety of coworking choices are available. Spacierge Coworking will assist you in every step of your coworking experience, with its onsite personnel taking care of all of your office space needs.
Facilities:
Games
24*7 Availability
Pantry
Lounge Are
Concierge Services
Address:
Sai Heritage, 3'rd Floor, Baner Rd, near State Bank of Mysore, Baner, Pune, Maharashtra 41104
Final words
Coworking spaces in Baner offer a unique alternative to a traditional workplace for businesses. Furthermore, they are accommodating to the office space needs of businesses of various sizes, ranging from sole proprietorships to multinational corporations.
Coworking spaces in Baner provide both natural and professional exposure to their coworkers needed for an optimal working environment. Pick the best coworking space in Baner based on your requirement to begin your coworking journey.
Liked this article? Read more: