Every marketing strategy requires valuable content. Individuals can use it to express their brand voice, convey expertise, or attract visitors to their website, amongst other things. However, there's one aspect that many freelancers and brands tend to forget. And that is to repurpose their content. In other words, ensuring that their content serves multiple purposes. 
Content repurposing is a strategy that comes in super handy. Why? Because it enables you to achieve various goals. From expanding your reach, helping you gain a new audience to giving a chance to redeem less successful content, repurposing does it all. By repurposing or rewriting content, you can use existing articles as a foundation for new content pieces that'll be valuable.
Plus, you can yield more output with the same amount of input. Now rewriting content doesn't mean altering a few words in the article and republishing it. While rewriting content, you take the core ideas from your original article and put a new twirl on them. 
And something that can help you rewrite an original article immensely is an article rewriting tool. In addition to helping you repurpose old articles, it'll also make your content simpler. But which article rewriting tool should you select? The good thing about living in the 21st century are the numerous article rewriting tools online at your disposal. 
If you're a freelancer, here are some of the best rewriting tools that'll help you rewrite and repurpose your content. 
18 Free Article Rewriting Tools You Need To Know As a Freelancer

Quillbot is an automatic free article rewriting tool that is super easy to use. It'll make your writing better by making sentences uncomplicated and utilising better synonyms of words. You can also add this tool as an extension on chrome. Write better, faster, and cleaner with Quillbot's paraphrasing tool. 

Another easy to use article rewriting tool for freelancers is Wordtune. In addition to coming with a free package, it is also super easy to use. Moreover, it comes with a browser extension and works on different platforms like Gmail, Slack, Google Docs, LinkedIn, and many more!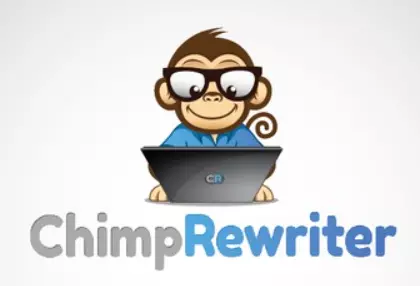 Unlike numerous other article rewriting tools online, Chimp Rewriter is a desktop-based and downloadable tool. It'll help you in rewriting an article while keeping the meaning intact. With this tool, you're assured 100% plagiarism free content and a 14-day free trial pack. 

It is one of the best article rewriting tools online in the market that'll provide you with highly qualitative and entirely unique content. All you have to do is enter the readable content in the text field and select the Rewrite Article button. You can import the file from Google Docs or Drive or upload a file from your device. 

You can repurpose several articles within minutes using this article rewriting tool. It uses natural language analysis and artificial intelligence to analyse and understand the content. Moreover, it offers both web and desktop versions to freelancers. 

This article rewriting tool is one of the simplest and cheapest in the market. An intelligent software, this one understands the meaning and context of the sentences in the article before spinning them. With an extensive library of synonyms, this tool also simplifies the content. 
Another tool that lets you create quality content that makes your website flood with traffic is Content Professor. In addition to that, it checks for plagiarism and duplicates content online. You can easily use it on Mac, Windows, or Linux. 
This article rewriting tool uses advanced algorithms to scan the content before making necessary changes. Afterwards, it provides a new shape to the article without changing its meaning and context. A totally free of use tool, this one has no restrictions on its use. 

Spinbot is a tool that allows you to add some zing to your old writing. Its contextual, intelligent software helps boost your creative momentum and provides you with new ways to express yourself. With this tool, you can put a fresh take on stale content. It can be a vital tool for freelancers looking to market their client's website or product as quickly and efficiently as possible. 

With over 5L synonyms in their dictionary, this article rewriting tool suggests freelancers with the best-fit word. It is a free and easy to use tool that allows you to repurpose articles, making them exceedingly unique and engaging. 
With this tool that uses AI, you get to create more high-quality content that your readers and Google will absolutely love. After understanding each sentence, WordAi writes everything from scratch while optimising for readability and uniqueness. By enriching articles, WordAi will help scale your business. 
12. Rewrite Guru 
This article rewriting tool allows you to say just what you mean through authentic and compelling writing. Moreover, it works on all your beloved platforms like Google Docs, LinkedIn, Whatsapp Web, and Facebook, amongst others. You can add it as a chrome extension as well. 

Another potent tool that helps you compose unique articles by repurposing them is Paraphraser. It has the ability to detect the authentic sense of the text. Moreover, you also get a 100% genuine piece that'll help you reach out to more people. A free to use tool, Paraphraser, is super safe and secure to use. 

If you're looking to win over major search engines with your content, then this is the ideal tool for you. All you have to do is put your content in the input text bracket, and voila! This tool also helps you repurpose your client's social media handles. 
It is a free, authentic article writing tool that allows you to write any text into readable language. Many content authors and freelancers use it to duplicate the originality and success of the existing articles. 
You can meet your SEO goals effortlessly by using this article rewriting tool. It is an intuitive and easy to use software that enhances your content. As a result, it helps you in improving your online presence and reaching out to more. 
Simplified is a game-changing article rewriting tool that provides you with engaging and riveting content. You can rewrite content within minutes with this tool for free. You can even switch your content's tone from formal to humour effortlessly. This one is best suited for freelance copywriters. 

This article rewriting tool allows you to rewrite content with a human-readable quality. So you get to create content that provides value to your readers and audience. It uses cutting edge AI technology to repurpose and enrich your content. 
Conclusion 
Repurposing or rewriting content means using exciting articles as a foundation for new and valuable content pieces. From blogs, articles, website content to social media posts, you can repurpose everything. In order to rewrite content effectively, you need a powerful article rewriting tool. All the tools mentioned above are efficient and offer free packages. Explore all these rewriting tools online and pick one to start spinning your old articles. 
Articles You May Like: