Coworking facilities are becoming increasingly popular among businesses of all sorts and scales. In the service, industry coworking is transitioning from an alternative workspace to a mainstream solution. Hyderabad has been at the vanguard of the next big transformation in office culture through its enormous network of coworking space in Hitech City and other parts.
Hyderabad, also known as the Nizam's City, has quickly grown into India's most active city and a great place for entrepreneurs, freelancers, and business owners. It has experienced an increasing demand for coworking space and leased office space in the last few years, thanks to the growth of IT. The city is unquestionably a hub for cross-cultural collaboration. It also offers an incentive for local and foreign enterprises and individual consultants to carve out their own niche in the business world.
The top 5 coworking spaces in Hitech City in Hyderabad
The need for coworking spaces in Hyderabad continues to grow due to good infrastructure, connectivity to most national and international companies, and low pollution levels. Check out the best and most popular coworking space in Hitech City in Hyderabad.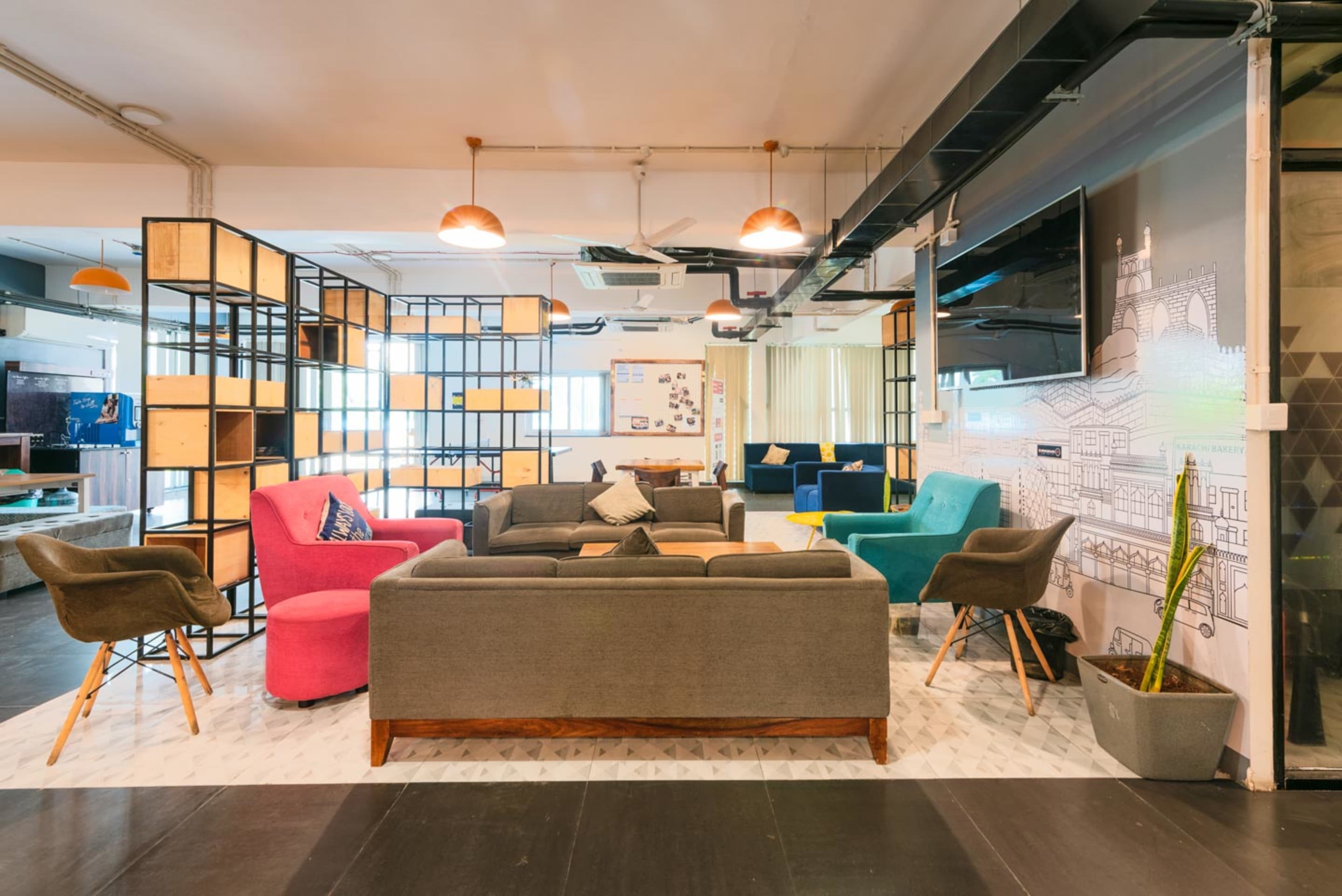 myHQ offers a multitude of sophisticated designed coworking spaces in Hitech City. Fixed Desks, Flexible Desks, Meeting Rooms, and premium sized cabins are available to suit teams of all sizes at this coworking space in Hitech City.
Collaboration and teamwork are encouraged in their Meeting Room, lounge area, and pods. The coworking space has a high-tech infrastructure, and access cards that are specifically issued to coworkers for increased security.
Facilities offered:
Refreshments
Mailing arrangements
Lounge
Parking
Storage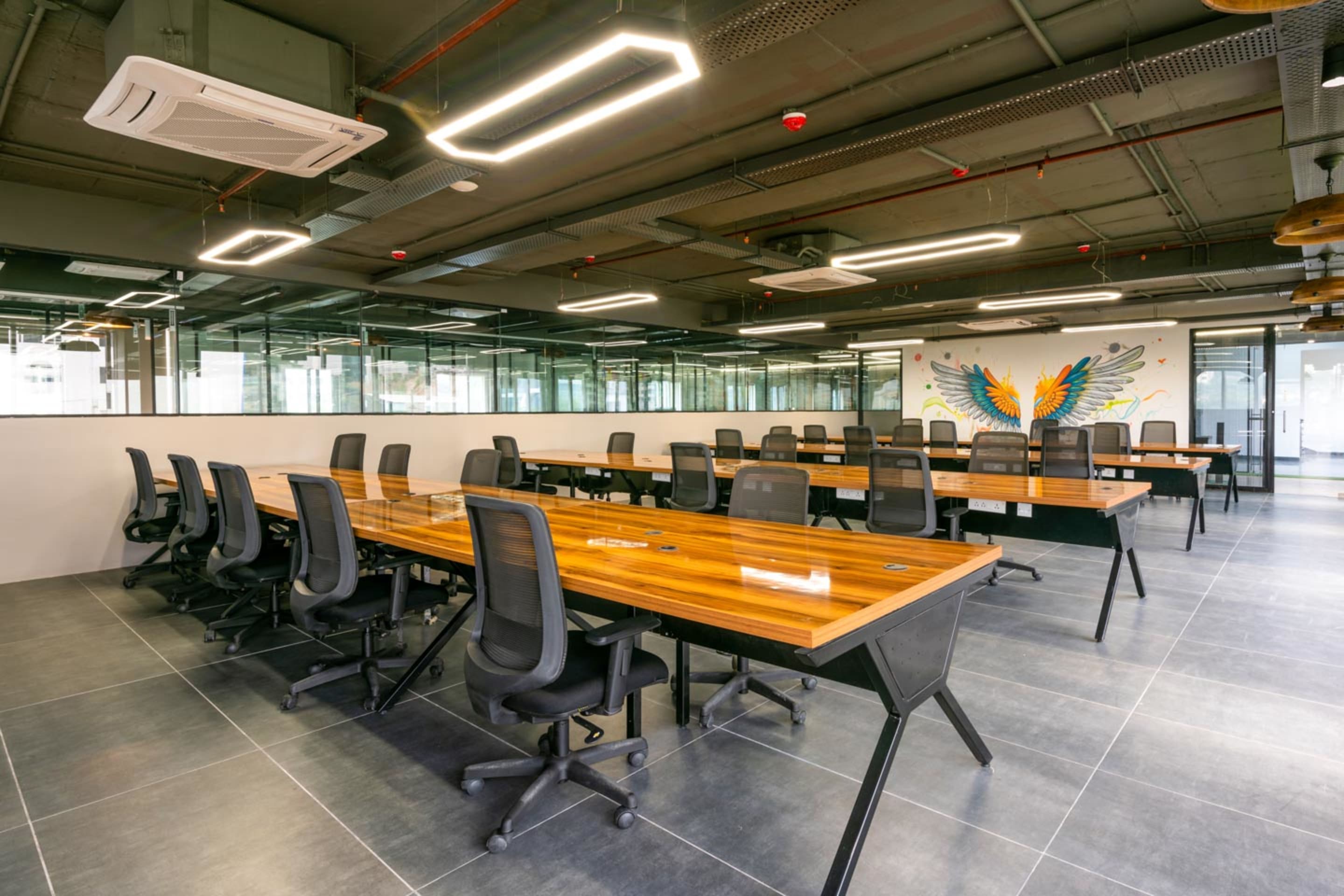 CoKarma; a choice coworking space in HITECH city is equipped with fully supplied office equipment, a strong IT infrastructure, and well-trained on-site support staff that are available around the clock.
They provide a variety of office alternatives, including coworking space, a virtual office with full physical office support, and a variety of other customizable offices for teams of all types and sizes. CoKarma is equipped with a fully striving community to develop your professional network and enhance your business horizons.
Facilities offered:
Refreshments
IT Support,
Reception
Housekeeping
Meeting Room
Address:
Plot No 5, Survey No 62, 2nd Floor, Inorbit Mall Rd, HITEC City, Doctor's Colony, Madhapur, Hyderabad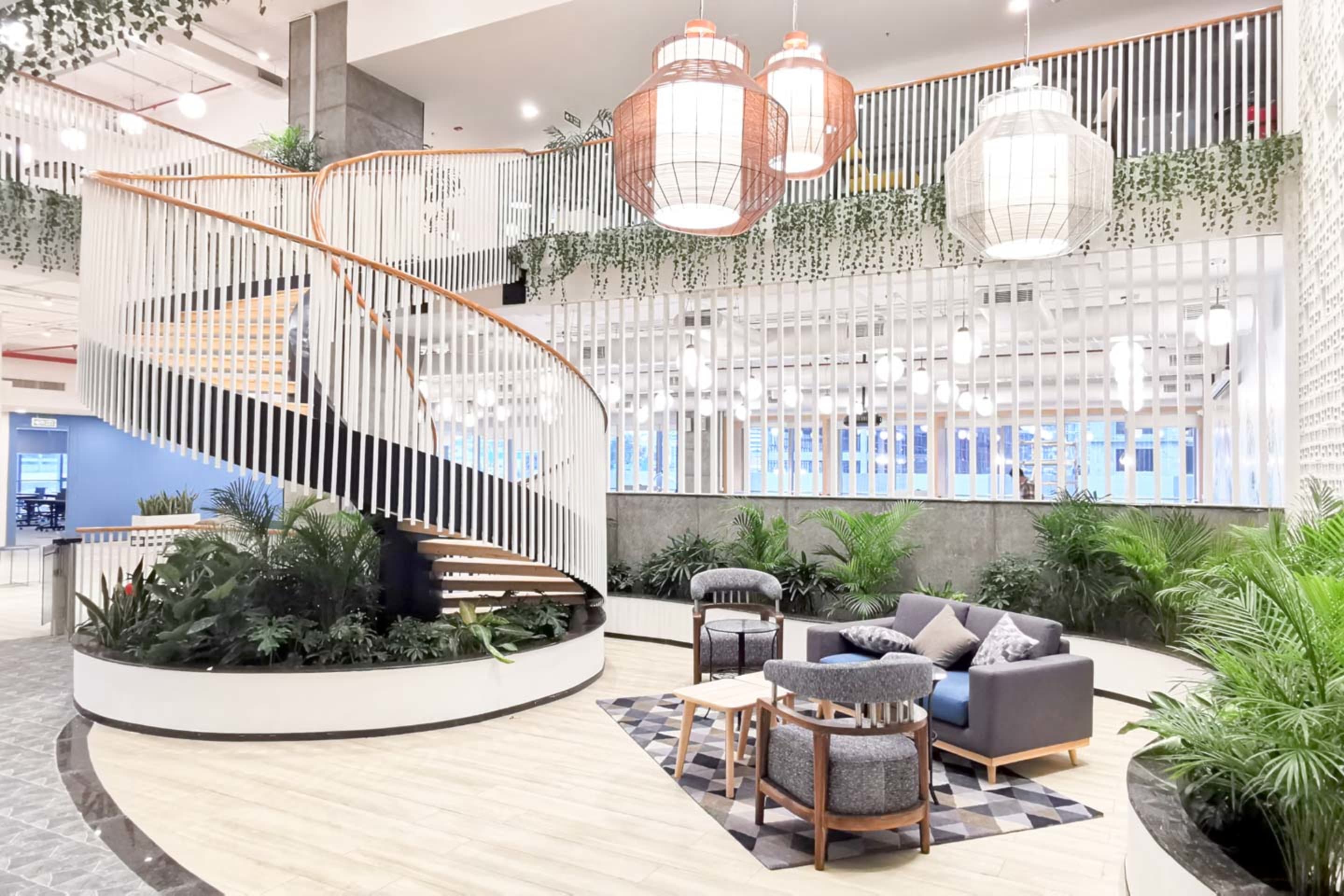 CoWrks is a premier workspace situated in HITEC City. It is one of the most startup-friendly coworking spaces in HITEC City due to its zero downtime and hassle-free move-in and move-out facilities. The best thing about this coworking space is that there are no lock-in periods, which means you may come and go whenever you want.
It is in close proximity to Raidurg metro station,which makes commuting to this space easy. With its bright interiors, this workspace offers the perfect vibe for collaboration and networking.
You'll also obtain a personal locker to store all of your belongings when you sign up for CoWrks. CoWrks is the appropriate coworking space in Hitech city for your next successful startup idea, with complimentary coffee and front-desk employees.
Facilities offered:
Projectors
Lift
Lockers
Meeting Room
Cafeteria
Refreshments
Security and CCTV
Address:
The Skyview, Sy no 83/1, Hitech City Main Rd, Raidurgam, Hyderabad, Telangana
DevX is one of the most opulent coworking spaces in Hitech city. This is a fully-furnished 700-seater equipped with all required office equipment and a vibrant coworking community located in the Whitefield.
DevX coworking space has been built to accommodate groups as small as two people and as large as 200 people. This coworking space in Hyderabad's Hitech City was created with the goal of going beyond the essentials and creating exciting and innovative coworking spaces for the next generation of professionals.
DevX stands out from other coworking spaces in Hitech city thanks to a wide selection of amenities, custom-tailored office solutions, and many other advantages.
Facilities offered:
Day Care & Gym
Startup Accelerator
Standing Desks
Cafeteria & Event Space,
Conference & Board Rooms
Library
Parking Facility
High-speed Internet.
Address:
4th Floor, Purva Summit, Whitefields, HITECH City, Hyderabad, Telangana 500081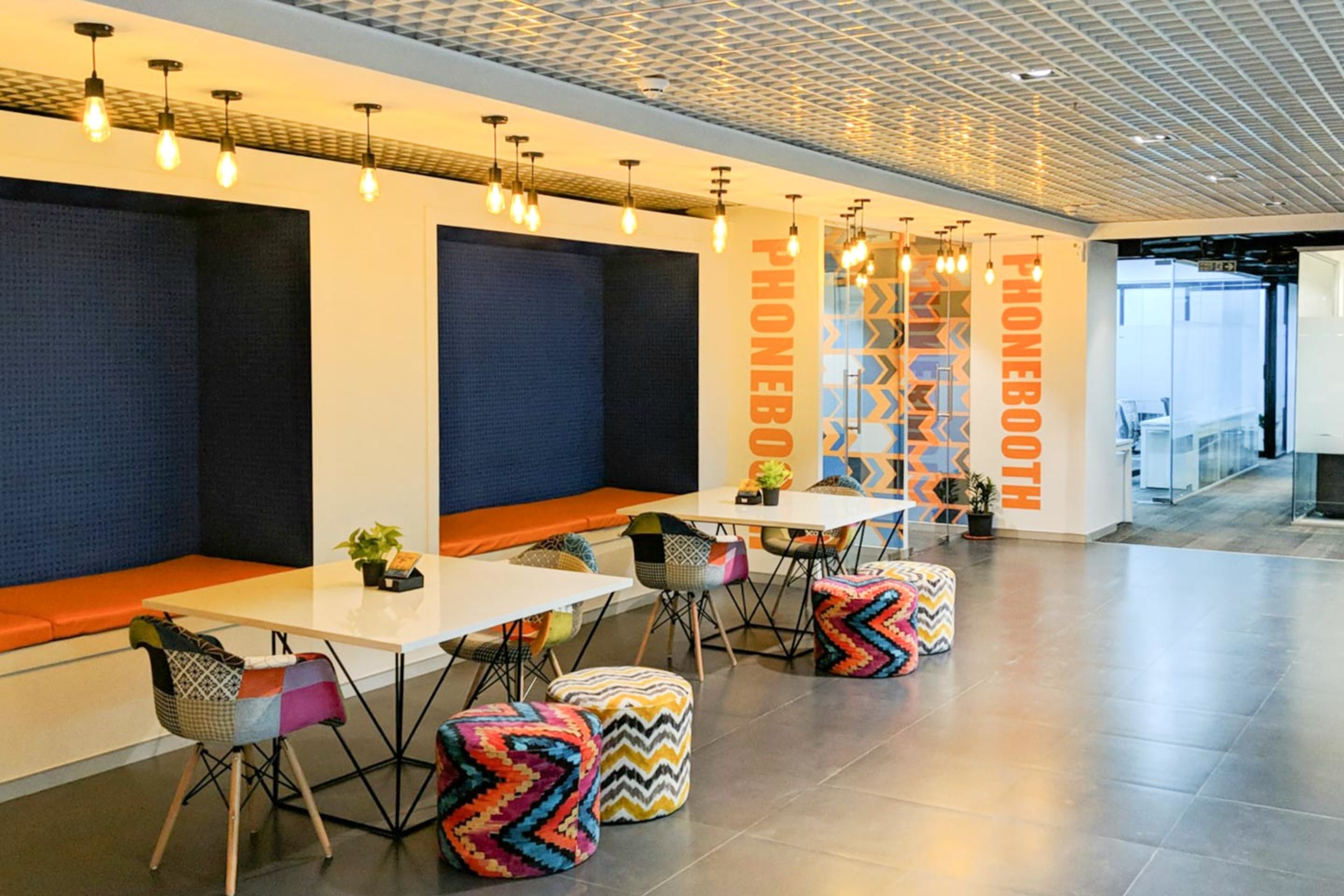 Smartworks is a one of its kind workspace in Hitech City because of its attractively designed interiors, luxurious furnishings, and fixtures. This coworking space also offers inexpensive rentals for its vibrant workstation environment.
Smartworks offers coworking spaces to businesses of various sizes and sorts. It offers a variety of office sizes, from tiny to enormous. Within their 25000 square foot office space, they specialize in providing plug-and-play offices. Smartworks is synonymous with a hassle-free office setup owing to its predeveloped facilities. All you have to do is move in with your necessary equipment, and Smartworks will take care of the rest.
Facilities offered:
Cafeteria
Pantry
Free Internet
Meeting room
Ample Parking
Address:
5th floor, White Field Road, Opposite Tech Mahindra, Hi-Tech City, Hyderabad
Summing it up
Many small enterprises and start-ups have sprung up as a result of the IT boom in recent years. You should carefully consider the services that each one offers while looking for a coworking space for your business. Most coworking spaces today go out of their way to ensure that members have plenty of possibilities for personal and professional development. Some of them even provide business counseling and support services.
Many of these coworking spaces have also established accelerators and startup funds. This connects companies with investors and other stakeholders in the ecosystem to provide mentorship and networking opportunities.
Numerous coworking spaces are available in Hitech City. However, only a small percentage of them are aware of your requirements and can give you the office solution that your company wants. Pick from any of these coworking spaces in Hitech City and get an efficient environment for your business.
Liked this article? Read more: