Chandigarh is a tri-city that serves as the capital of two states, Punjab and Haryana, as well as the Chandigarh union territory. Chandigarh, India's first planned city after independence, is a popular commercial location thanks to its appealing town planning scheme. Modernity is not just restricted to the metropolis; it can also be found in the city's wonderful office spaces. Coworking space in Mohali and other parts of Chandigarh is the most sought-after office space choice for enterprises.
Coworking spaces in Mohali have essentially shared workspaces that offer space to anyone looking for affordable and flexible office space. When you enter a coworking space, you will see that it is not like a traditional workplace. At private desks, you'll find a mix of active and eager individuals, while others converse at large common tables. People from many fields work together under one roof to create the Mohali coworking culture.
The top 6 coworking spaces in Mohali
In Mohali, there is a large choice of coworking space that could be the ideal location for your company's operations. Take a look at a few of the best coworking spaces in Mohali
With clients including the likes of companies such as SuprDaily, OYO, Magicbricks, Etsy etc, you can rest assured your workspace is in safe hands should you choose myHQ.
No matter your needs, be it a dedicated space, private cabins, meeting rooms, virtual offices, cafes or even a flexi pass that allows you to work from a new workspace every day of the week, myHQ has something for you. A 360-degree workspace solutions provider.
Vibrant decor, comfortable environment, exclusive work zones, high-speed internet, office supplies, and amazing food and beverages are some of the hallmarks of a myHQ coworking space.
And that's not all. Make your entrepreneurial ship sail smoother with free benefits worth INR 5 Lacs from 20+ partner brands like Amazon Web Services, Google Cloud Platform, Digital Ocean etc, with a subscription.
Facilities:
High-Speed WiFi
Meeting rooms
High security
Printer
Power backup
Address:
F 452 Phase-8B, Ind Area, Sector- 91, SAS Nagar, Mohali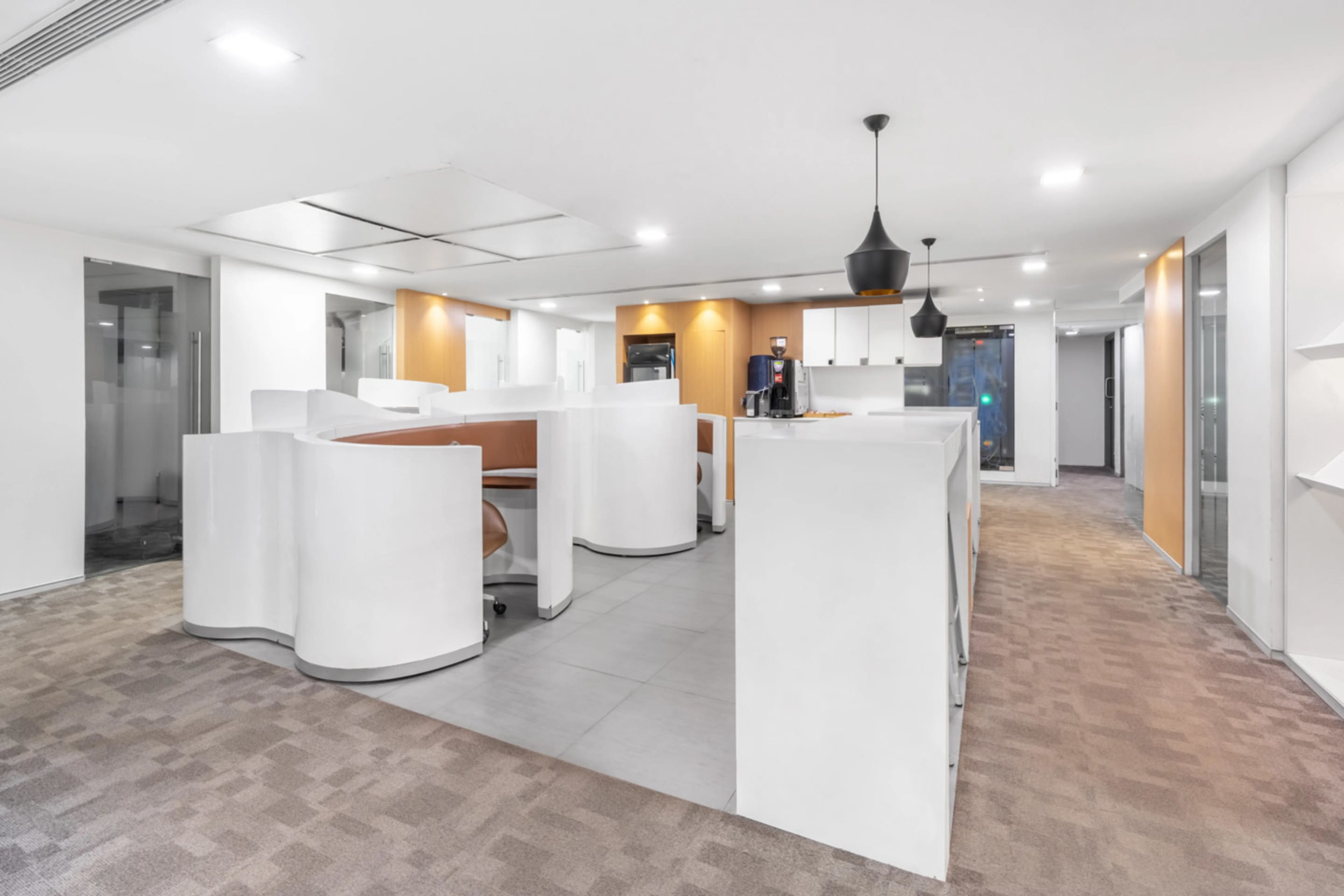 Regus, a shared office and networking space assist small businesses and entrepreneurs in collaborating and working in an environmentally responsible atmosphere. This is a shared office and networking place for entrepreneurs who run small enterprises or start-ups who want to work in a clean and welcoming setting.
This coworking space in Mohali has got a dedicated workstation for everyone, complete with power backup and security cameras. You'll also have power backup and a fully air-conditioned workplace.
They also have an in-house HR and office boy, so you can welcome your clients without hesitation and amaze them by meeting them in the best conference room, as well as ordering meals or snacks from the pantry. So you can go enjoy the benefits of a coworking place.
Facilities:
Power backup
HR and office boy
24×7 access
Conference room
Refreshments
Address:
Level 4, Tower-A, Plot number 70, Godrej Eternia, Industrial Area Phase I, Chandigarh
Cubickle is one of the most attractive coworking space in Mohali. This revitalizing location allows you to set up your own desk and begin working with others. Except for the rent of the premises, you might get all of the perks for free under one roof. As a result, you no longer need to be concerned about establishing your own office or making the necessary financial commitment.
This coworking space in Mohali is available for all new entrepreneurs, small business owners, and freelancers. You have the option of working on your own laptop or requesting a personal computer to begin your job. This coworking space meets all of your professional requirements. Get the most out of your professional experience and keep track of your official deals with ease.
Facilities:
IT support
Meeting room
Security
AC
Reception
Address:
F-195, Ground Floor, Industrial Area, Sector 74, Sahibzada Ajit Singh Nagar, Punjab 160055, India
The Groove coworking space in Mohali offers a lively, welcoming, and functional environment. It also provides useful facilities, a well-organized set up, and top-notch services such as HR and compliance, taxation, and so on. Enjoy your job and make the most of your work time while you're here. In addition, this Mohali coworking space has an on-site café to suit your hydration needs.
You are free to accomplish your best without any problems. Free parking, an outdoor terrace, and many other amenities are available at this coworking space in Mohali.
Facilities:
HR and tax compliance support
Parking
IT support
Outdoor terrace
Cafe
Address:
C157, Phase 7, Industrial Area, Sector 73, Sahibzada Ajit Singh Nagar, Punjab 160055, India
Wotta Workspace is one of the best coworking space in Mohali. It is known for its luxurious resources, stunning yet extraordinary workforce, collaborative environment, and the best team of entrepreneurs and workers.
Here you will find an interactive and collaborative community of professional freelancers, entrepreneurs, start-ups, and many small businesses. You will meet people from various fields who don't want to set up their own individual offices because Wotta Workspace offers more than any regular office.
This prestigious workspace takes into account everything from advanced branding to marketing to possible employees.
Facilities:
Reception
Parking
High-speed internet
Meeting and Conference rooms
Security
Address:
F-429 Ind Area, Phase-8B, SAS Nagar, Mohali
Coworking Palace, the coworking space in Mohali is worth visiting if you're seeking a coworking space with a lot of opportunities for networking and innovation. This fully furnished coworking space provides the ideal setting for cooperation and idea exchange thanks to its well-balanced arrangement of workstations.
You can work at this location for only Rs. 2500 per month. There are also individual or independent cabins available at this coworking space. Working with high-speed internet in a professional setting is possible in a coworking palace. In a fully air-conditioned cabin, you can work for 12 hours.
It features a large parking lot where you may park your car without the worry of being robbed. There will be no need to go out to dine because this palace will include a cafeteria.
Facilities:
Cafeteria
Parking
High-speed internet
Meeting rooms
IT support
Address:
C-133, 1st Floor, Phase-8 Ind Area, SAS Nagar Mohali
Final words
So, these are some of the top 6 coworking spaces in Mohali and the surrounding areas. You can find private conference rooms, cafés, hot desks, high-speed Wi-Fi, and many more amenities in these coworking spaces. The majority of people who use these types of coworking spaces are freelancers, entrepreneurs, small teams, and start-ups.
If you want to run your business or start-up with minimal investment and the greatest working environment, you should visit and start working in one of these coworking spaces.
Liked this article? Read more:
https://digest.myhq.in/inspirational-coworking-spaces-in-noida-sector-63/