Group Health Insurance for Companies: While the peak of the Corona pandemic was a tumultuous time for everyone, it came as a reminder that human life is fickle. But more importantly, that phase encouraged us to emphasise safety and security.
Therefore, more and more people started realising the value of health insurance. and rightly so. Having health insurance allows us coverage for healthcare emergencies and protection against high medical costs.
But having individual health insurance isn't enough. Health insurance for companies, or corporate insurance, is just as vital. Let's understand more about corporate insurance in this article.
What is Corporate Insurance?
Corporate insurance is a type of insurance generally used by organisations to protect their business against operational risks like employee health, financial losses, and more. It is primarily health insurance coverage for a specific group of people, like the employees of a company. Health insurance for companies is often seen as an added benefit for the employees, as the total cost gets borne by the employer.
The price of health insurance for companies is less than the price of individual health insurance policies. Besides, it provides tax benefits to employers. In this way, it is beneficial to both parties.
But it is extremely important for one to choose the right group health insurance for their company. And to help you with the same, here is a detailed section that tells you how to choose the essential health insurance for your company.
Things to Consider Before Buying Health Insurance for your Employees in India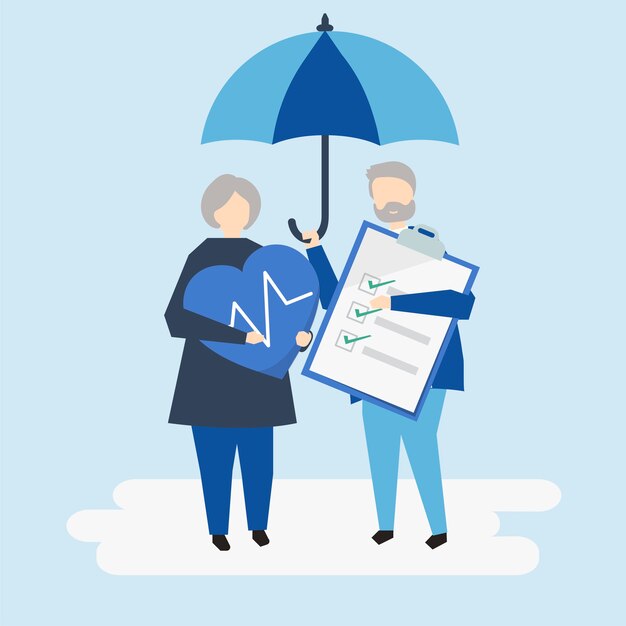 1. Hassle-free Online Services
No one likes to visit physical branches in this age of digitization. That is why choosing a company that saves energy and time by offering online services is paramount. Plus, the company should look after your insurance-related queries around the clock.
2. High Coverage With Low Premiums
Never choose a group health insurance company that burdens your pocket. Instead, pick companies that offer high coverage at low premiums.
3. Customization and Variety
While looking for health insurance for companies, it's essential to prioritise customization options. Different group insurance policies enable you to customise your plans by providing variety.
4. Broad List of Network Hospitals
A group health insurance company with an extensive list of network hospitals helps you claim cashless facilities during medical emergencies. Besides, your employees can get health insurance services at more locations.
Let's discuss the best health insurance for companies available presently.
Best Group Health Insurance Companies for Employees in India
The top 12 best group health insurance companies for employees in India are given below: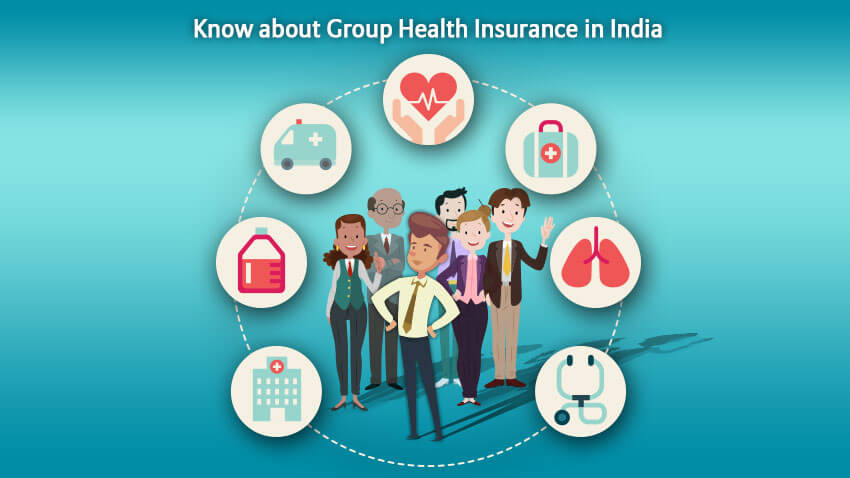 1. Bajaj Alliance Group Health Insurance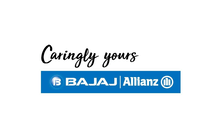 Bajaj provides a wide range of health insurance for companies. Their Alliance Group Health Insurance plan is ideal for protecting your employees.
With a network of over 6500 hospitals under its belt, this group health insurance company offers lifelong renewability and an incurred claim ratio of almost 82%. Under the Group Mediclaim plan, you get call support around the clock.
2. Bharti AXA Group Health Insurance
A collaboration between Bharti Enterprises and AXA, this group health insurance company is one of the most renowned corporations in this segment. This Bharti AXA group insurance plan allows you and your employees to claim hospitalisation in over 4500 hospitals.
The effortless claim settlement process is one of the main reasons employers opt for this provider. Besides, it allows organisations to choose among various health insurance plans for their employees.
3. Edelweiss Group Health Insurance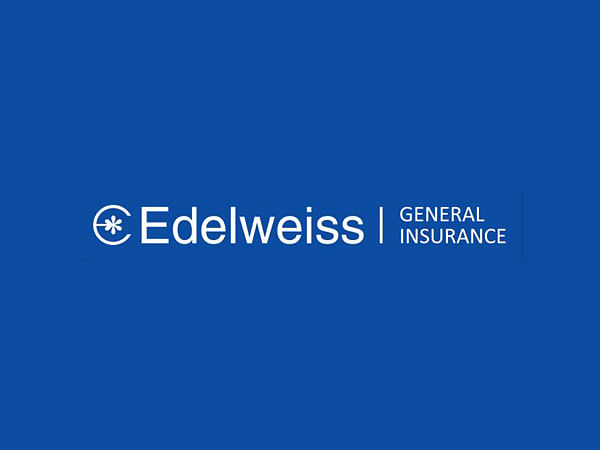 One of the largest group health insurance companies in India, Edelweiss, offers the facility of medical referral and the benefit of evacuation. With a network of over 2500 hospitals, this company also provides medical monitoring features to the members of a group.
That's not all. It also covers the return of mortal remains, expenses, and lifelong renewability.
4. Care Group Health Insurance
Formerly known as Religare Health Insurance, Care Group Health Insurance provides cashless hospitalisation facilities in over 10,000 hospitals. They provide a unique policy that covers pre-existing diseases from day one and offers a dedicated relationship manager to every group.
One of their crucial pros is that they provide comprehensive health insurance coverage at an affordable rate.
5. National Insurance Group Health Company Ltd.
This health insurance provider for companies is a government-owned one. The group health insurance provided by this company under the Ministry of Finance includes in-house claim settlement, cashless benefits, and free health check-ups. With an incurred claim ratio of 103%, this company has tie-ups with over 6,000 hospitals.
6. Niva Bupa Group Health Insurance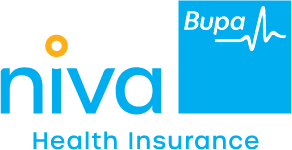 Niva Bupa Insurance is a joint venture between True North and Bupa. While the former is a private equity firm, the latter is a UK-based healthcare company. You can choose among the many affordable group health insurance plans they offer.
The central features of their famous group health insurance are 30-minute cashless claims, hospitalisation against COVID-19, and a network of over 7000 hospitals.
7. Reliance Group Health Insurance
This private health insurance for companies provider offers group insurance plans at lower premiums.
You can safeguard all your employees and their families by applying for this insurance. They also offer customization opportunities and include daycare procedures.
In addition, policyholders can claim cashless treatment facilities across their 4000+ network hospitals.
8. Cholamandalam MS Group Health Insurance
This company provides a health solution without requiring a prior medical examination. It is an affordable health insurance plan that provides various benefits. Some of these are pre- and post-hospitalization coverage, cashless claim settlement services, and maternity benefits.
As an employer, you get to pay the premium at your convenience.
9. IFFCO-Tokai Group Health Insurance Co. Ltd.
IFFCO-Tokai is a health insurance for companies provider known for its transparent insurance policies and impeccable customer service. It is among the few health insurance companies in the country with a 100% self-owned distribution channel.
Employers can get their group health insurance at lower premiums with various incentives. The coverage of this policy starts from day one and comes with customization options.
10. SBI Group Health Insurance Co. Ltd.
SBI Group Health Insurance is a joint venture between the State Bank of India and the Insurance Australia Group (IAG). Under their group insurance plan, you get cashless treatment in over 3000 network hospitals.
Besides, this health insurance for companies provider proposes multiple coverage options and lifelong renewability. Pre-hospitalization (30 days) and post-hospitalization (60 days) expenses are also covered.
11. Star Group Health & Allied Insurance Co. Ltd.
This health insurance for companies provider is a sought-after name in the industry. Besides cashless facilities in over 9800 network hospitals and daycare treatment coverage, they also offer the facility of co-payment.
Plus, you get maternity benefits and newborn cover. Employees can also opt for an additional top-up cover to suit their requirements.
12. The Oriental Insurance Company Limited
One of the oldest government-owned group health insurance providers, Oriental offers group insurance policies to organizations with over 50 employees.
Their plan covers expenses during hospitalization with cashless facilities at over 4300 hospitals. Like others, the tenure of this plan is usually one year and covers surgeon fees.
FAQs on Health Insurance for Companies
Q1. Which is the best corporate health insurance?
Ans: Some of the best corporate health insurance companies are Care Health Insurance, Star Health Insurance, Manipal Cigna Health Insurance, etc.
Q2. What is covered by corporate health insurance?
Ans: Corporate health insurance covers all health-related problems, including maternity and accident-related issues. However, most health insurance doesn't cover problems related to the eyes or dental problems.
Q3. How do I choose a health insurance plan for my business?
Ans: One must choose a health insurance plan for their business that has accidental hospitalisation COVID insurance, a daily hospital benefit, critical illness coverage, and maternity coverage.
Q4. Is group health insurance mandatory?
Ans: Yes, after the pandemic, Indian government officials have announced that health insurance is mandatory for all companies, regardless of their business domains. Hence, under this regulation, it is mandatory for all companies to have medical insurance for their employees.
Q5. How many employees are needed to get group health insurance?
Ans: A company must have at least 20 employees to be eligible for a group health insurance plan.
Conclusion
Compare the policies of these group health insurance companies to pick one that suits the budget and requirements of your organization. You can also ask your inner circle about the group health insurance they use to make a prudent choice.