Best HR and Payroll Software: While most organisations have evolved and are moving with the times, some aren't. Many companies still use the old, manual technique of payroll management. Their HRs and account managers still enter and manage vital payroll data in Excel sheets or on physical notepads.
If your organisation is one of them, stop immediately. There is an economical and more efficient alternative for you: payroll software.
Payroll Management Software
Using payroll software allows you to manage payments for your employees conveniently. So, you'd be able to keep accurate records, withhold payroll taxes, and set up direct deposits effortlessly. Plus, your employees would get paid accurately and on time. An appropriate payroll tool allows workers to work on the same platform, enhancing collaboration. So, the tasks that used to be handled by disconnected teams can now be more easily accessible.
Employee attendance, leave records, tax computation, and salary calculation, among others, can be conducted in one place. In this way, payroll software improves the efficiency of the workplace.
Which Software Is Best for Payroll?
While utilizing payroll tools can help you enhance productivity and efficiency while reducing costs, choosing the right software that suits your needs is important.
And to help you select the best payroll software for your business, we've created a list of the best solutions. Go through them and pick the ones that suit your requirements. Read further to find out more.
12 Best Options For A Payroll Software in India 
The 12 best payroll software's in India are given below:
1. ADP 
Automatic Data Processing (ADP) makes payroll quick and easy for you. ADP offers powerful technology and streamlined services as one of the most established names in HR and payroll. It provides various, diverse plans based on the needs of an organization.
The basic plan includes a self-service employee portal, full-service payroll, and more. Organizations that want additional HR services and payroll features can opt for higher proposals.
Suited for: Large enterprises
2. Zoho Payroll
This payroll software is a cloud-based solution that helps businesses manage payrolls and administrative functions.
It allows administrators to assign allowances, create payslips with a breakdown of salary components, view reminders about due dates, and send personalised notifications about payments to employees.
This payroll software also allows managers to gain visibility into pending forms and incurred expenses using role-based permissions within the company's dashboard.
Suited for: Teams/Businesses of all sizes
3. Workful
Workful, a comparatively newer payroll software, is affordable and easy to use. It has already carved a niche because of its impeccable customer service. You can finish your setup using a tutorial that walks you through the platform without a hitch.
In addition, it offers geolocation time-clock tracking and includes document storage. However, its setup is slightly clunky and offers limited reporting features.
Suited for: Small and medium-sized teams
4. Vista
Vista is an integrated payroll software that facilitates administrative HCM and payroll processes. Its functional elements include recruitment, tax management, workflow, and worker's compensation compliance. Managers and employees will benefit incredibly from Vista's payroll capabilities and HR features. 
Suited for: Large-sized organizations 
5. Paychex
Paychex was designed with simplicity in mind. With an easy-to-use interface and 24/7 support, this payroll software ensures tax compliance and automatically files your payroll taxes. In addition, it offers integrations with vital programmes like accounting and benefits apps. Using its customer fields, you can also add other data fields. But you might have to pay hidden fees for setup and EOY tax documents.
Suited for: Small and medium-sized teams 
6. OnPay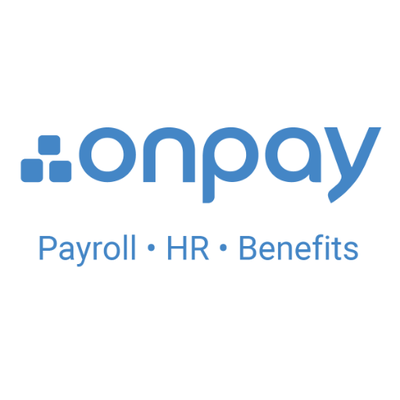 Unlike Paychex, OnPay doesn't have any hidden fees. This payroll software automates and files your payroll taxes. Plus, its setup wizard makes the process of getting started easier.
While it is slightly more expensive compared to its counterparts, OnPay gives you more than enough for the price. You'll save time on repetitive tasks, let employees pull their own paystubs, and reduce mistakes by using this tool loved by millions.
Suited for: Small and medium-sized teams 
7. Gusto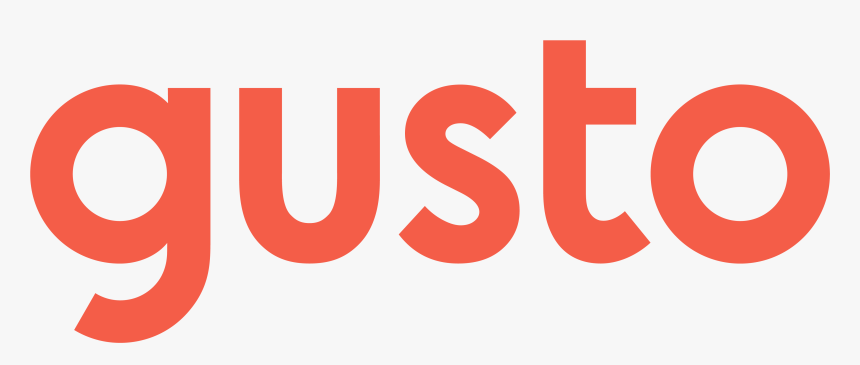 Gusto provides you with modern HR features in one place. These include payroll, management services, and employee benefits. Each plan by this payroll software includes full-service payroll suitable for different business types.
What sets it apart from others is that Gusto offers a better scheme for each tier you go up.
Suited for: Medium-sized teams
8. QuickBooks Payroll
QuickBooks Payroll offers an intuitive interface and effortless setup. You can seamlessly integrate it with the QuickBooks accounting software. With a thorough knowledge and tutorial base, you're unlikely to need to contact support for this payroll software.
It also offers fast direct deposit options and does a commendable job of simplifying the payroll process. That said, experts in the industry feel that this software isn't economical.
Suited for: Small teams
9. Payroll4Free

If you're a small organization, Payroll4Free software is ideal for you. It is one of the few payroll tools that are free and allows all the administrative components needed to run a payroll.
However, it offers limited features and requires a tone of manual work on your end.
Suited for: Small teams
10. Remote
Remote empowers organisations to pay and manage full-time and contract employees with ease. Its industry-leading security and ironclad intellectual property protections provide you with peace of mind.
One flat rate for this payroll software helps you control your budget. As a result, you can emphasise growing your business. Besides, it provides India-specific benefit packages and seamless onboarding. The only downside is that Remote offers customer support via email only.
Suited for: Businesses of all sizes 
11. Equip
Equip payroll services are aimed at smaller organizations. It focuses on unlimited payroll processing, direct deposit, tax services, and employee self-service portals. Equip also offers add-ons like pre-integrated time and attendance modules.
You can manage your employees' absences and timing. Created by Primepoint, this payroll software is exceedingly affordable.
Suited for: Small businesses
12. Paycom

This payroll software offers employee-driven payroll technology with a user-friendly interface. It fulfills every need of your organization — from hire to retirement — in one place. Employees can request time off, do their own payroll, and clock in and out, among other things, effortlessly.
As a result, you get reduced employer liability, enhanced efficiency, and increased process oversight.
Suited for: Medium to large size organizations 
Conclusion
Many companies associate payroll with only adding paychecks and distributing them among the employees. In reality, though, it involves much more. Computing variable pay, IT deductions, and allowances are some of them.
In fact, taxation laws, subsidies, and legislation are periodically getting revised in India. Staying on top of them can be a task for companies. Having payroll software with modern features like compliance and automation can help you immensely in this department.
While finalizing payroll software for your company, considering factors like features offered and the value for money is foremost. Depending on the size of your company and requirements, you can opt for a payroll tool.
Most payroll tools mentioned above provide a free trial or low-cost plans. So before you commit to a full-fledged program, experiment with these to see if a particular software works for you.