It does not suffice to have enough technical knowledge and expertise when applying for a job but also the skills to correctly represent it on your resume. Whatever your level of experience as a coder, don't worry — it's still possible to put together a standout resume.
Think of your resume as the first step towards landing a job in web development. Think of your cover letter as the second step. Together, these documents should do three things:
Show you have the right skills for the job;

Highlight why you want to work at that company rather than any other; and

Convince the Hiring Manager you'd be an asset to their team.
Double Down on Action Words
The easiest way to make a resume for web developer pop is to use strong nouns with action verbs. The words "executed," "maintained," and "developed" are all strong verbs that will make your resume more interesting to read. Remember, this is not a place for tired old phrases like "worked on" or "was responsible for." Instead, use descriptive language that highlights your responsibilities and skills in a way that shows off your value as an applicant. Here are some examples:
1. I am a highly motivated, energetic, and creative individual with an entrepreneurial spirit. I have proven success in various roles, including programming, design, project management, and marketing. My goal is to become a part of an entrepreneurial team to grow and learn while helping people around me reach their goals.
2. I am a person who loves to program and solve problems and has a passion for metrics and beating former best-yets. I always look for ways to improve the experience for users and the efficiency of development teams.
3. I am fluent in PHP/MySQL, HTML5/CSS3, and JavaScript. I have over 5 years of experience building dynamic websites and applications from scratch with JavaScript frameworks such as jQuery Mobile, KnockoutJS, and ReactJS.
4. I have been working on multiple projects involving user interface (UI) design patterns, responsive design, and custom HTML5/CSS3 animations using frameworks such as Foundation CSS and Bootstrap 3 with additional training from top industry leaders such as Twitter Bootstrap expert Jacob Thornton and UI designer Kevin Yank. I have also designed my own custom WordPress theme using the industry-standard Genesis Framework that is responsive and mobile-friendly.
Once you've honed your programming skills and developed a solid portfolio, it's time to start thinking about how to market yourself. Trying to decide what to include on the resume for web developer and how to format it? Check out these things to have on an outline for a web developer: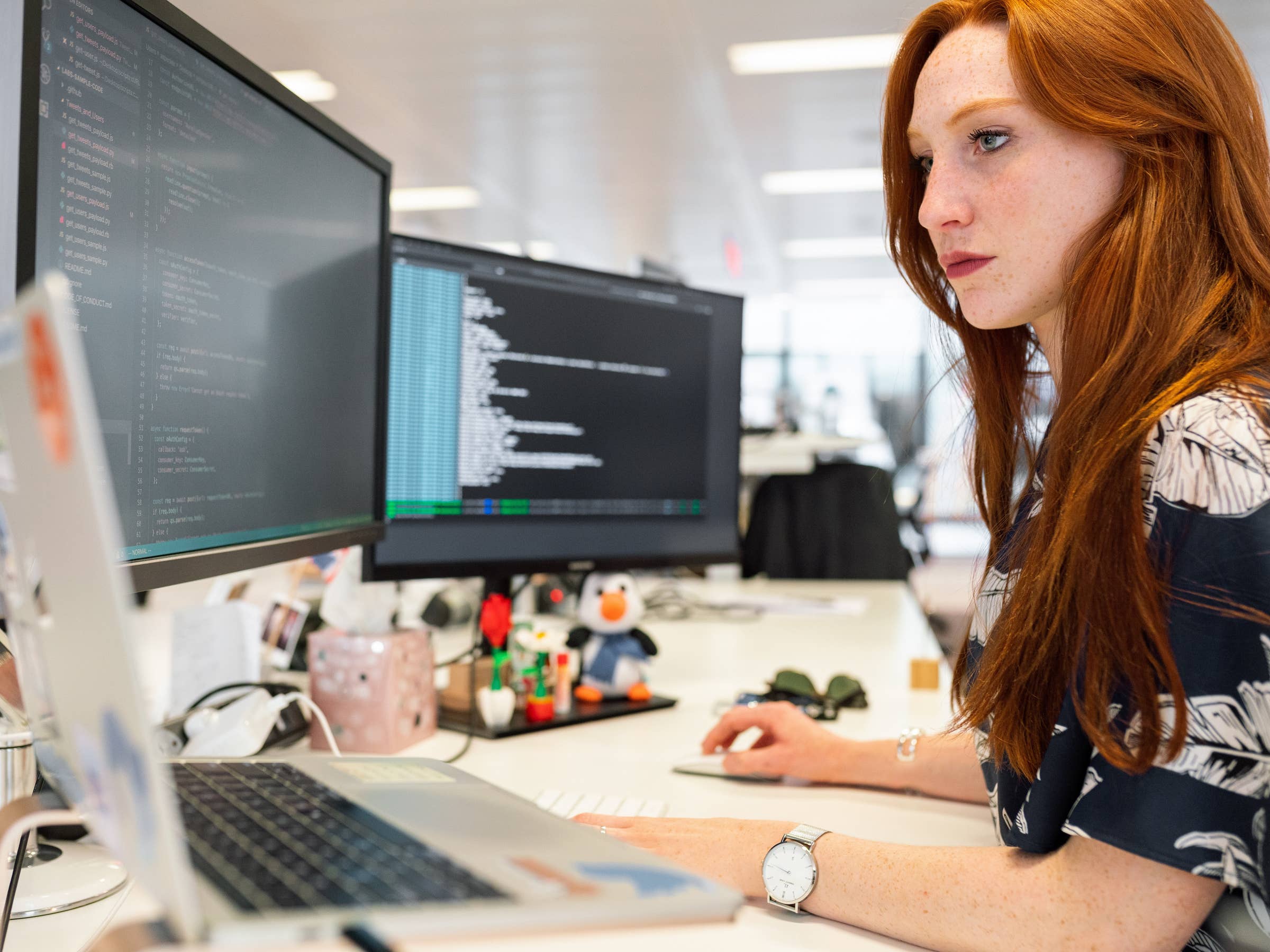 Here are 10 things to include on a Resume for a Web Developer:
1. List your programming languages.
Make sure you have at least one language listed that's popular in the field you're applying for. For example, if you're looking for a job as a Python developer, make sure you put Python on your resume. If you're applying for a full-stack developer position, list at least two popular languages in that field (e.g., Ruby and JavaScript).
2. List your library or framework experience.
If you have experience with popular frameworks or libraries in the industry, make sure to mention them on your resume. For example, if you're looking for a job as a Ruby developer, make sure to mention Rails since it's one of the most popular Ruby frameworks available today. If you're applying for a full-stack developer position, list at least two frameworks commonly used by full-stack developers (e.g., Rails and AngularJS).
3. List your open-source contributions.
If you've ever contributed to an open-source project, whether by creating a pull request or helping. Projects – If you have any projects that you're incredibly proud of, be sure to list them on your resume for web developers. 
You worked on projects independently and without supervision (web applications, websites, etc.). Include screenshots if possible so that hiring managers can get a good idea of what kinds of projects you worked on and what results in you get.
4. Education Level
Be sure you have your education clearly outlined at the top of your resume. This includes high school, college, graduate school, and any additional certifications or degrees.
5. Previous Experience
Next, be sure to include any experience you have in the web development field. This can include internships, volunteer work, self-employment, or full-time employment.
6. Technical Skills
Be sure to list technical and non-technical skills on your resume for web developers. Technical skills might include HTML, CSS, JavaScript, or frameworks like AngularJS or ReactJS. Non-technical skills might consist of communication or social media skills as well as leadership or management experience 
7. Brevity Is Key
Keep Your Resume to One Page if Possible and choose an Appropriate Format.
8. Make Your Achievements Stand Out
Use Action Verbs in Each Section of Your Resume. Focus on the winning and improvement metrics rather than letting your resume sound like a list of tasks.
9. Create a Strong Closing Statement on Your Resume and use Keywords
When applying for a web developer job, it's best to use relevant keywords in your resume description. This will help the hiring manager find your resume easier when looking through stacks of applications. Also, use specific keywords in your job title (such as "Senior Web Developer" instead of "Web Developer")
10. Add Strong References
References who will vouch for your work ethic and professional ethics (current and former supervisors/managers who have witnessed you working on projects or completing tasks) are sure to add value to the decision-making process of hiring managers.
What Stands Out In The Resume of Web Developer:
A resume is a summary of what you've accomplished in your work life. It's a document that summarizes the various roles you've played and the skills you've developed and honed. Tailor your resume for web developer to the position you seek, highlighting the skills required for the job.
When applying for a job as a web developer, it is easy to get caught up in the excitement of adding as many impressive bullet points to your resume as possible.
Your resume is your first impression to a potential employer or recruiter. If it doesn't catch their eye and convince them to call you in for an interview, then it's just going into the trash can with 99% of the other resumes that have been submitted!
Liked It? Read More: