Workplaces have become incredibly diverse. From the traditional cubicle to coworking spaces, there's a place for everyone.
Coworking spaces are an increasingly popular option for entrepreneurs, freelancers, and any type of professional looking for an innovative, collaborative work environment.
These shared office spaces are designed to help you get the most out of your day. They often offer amenities that can help you be more productive, such as high-speed internet, dedicated phone lines, and conference rooms. They also provide networking opportunities, which can help you expand your professional circle.
Many coworking spaces offer memberships, which allow you to use all the facilities at a set price. Memberships can give you more flexibility in your work schedule since they help you avoid long-term contracts.
⭐ Important Note ⭐: If you are looking for a virtual office for GST registration in Bangalore, look no further! myHQ's Virtual Office Plans provide businesses with premium business addresses, allowing them to easily apply for GST and Company Registration. Our team of professionals will help you with the process to make it hassle-free. Our plans also include mail handling and forwarding, reception and other service.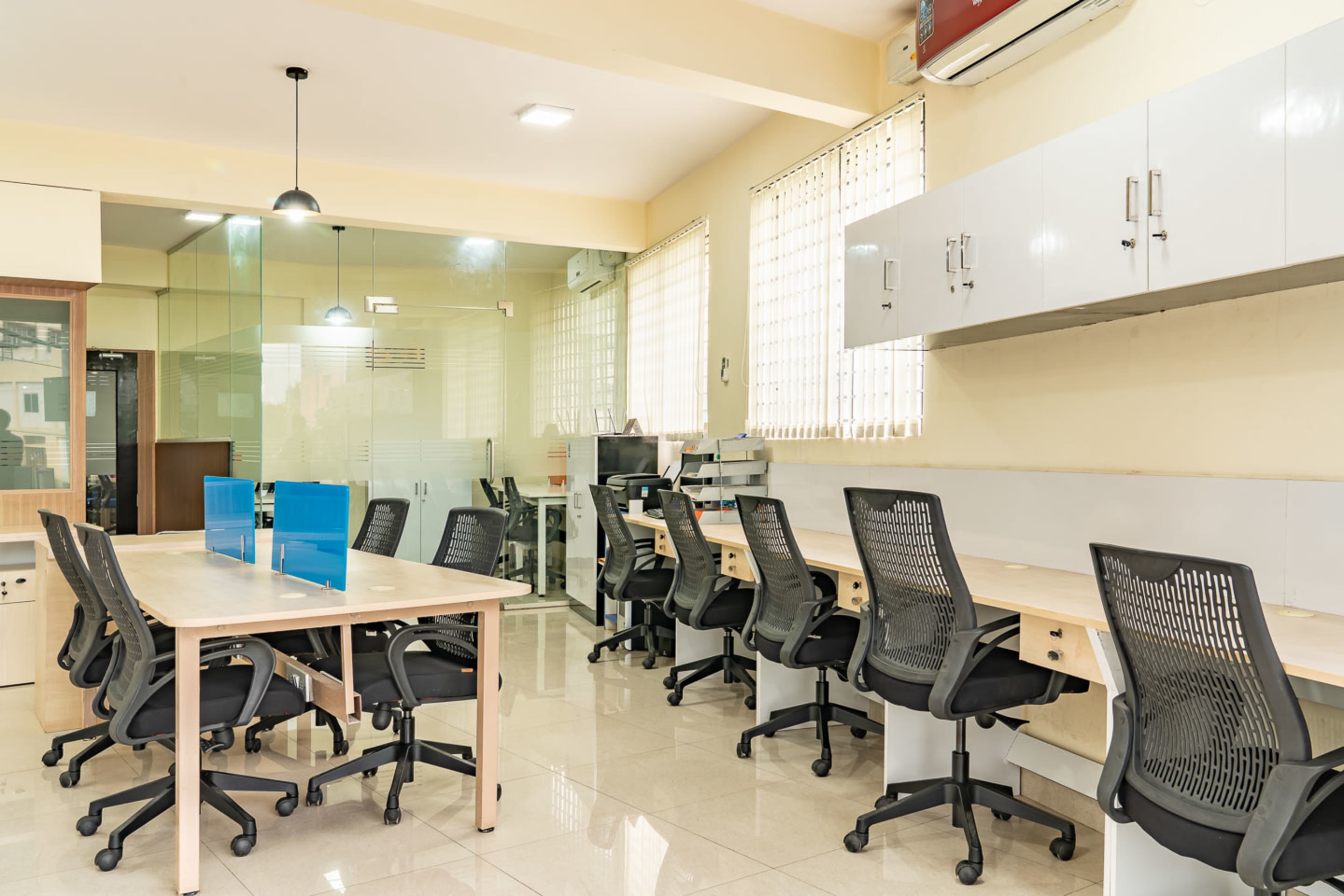 This one-of-a-kind coworking space in Marathahalli not only caters to the need for conducive office space but also makes sure that one has access to the modern amenities needed for a productive outcome. Equipped with Wi-fi, printers, whiteboards, basically anything and everything one can think of while on the lookout for a shared working space. A vibrant environment that complies with the basic housekeeping standards and the Covid 19 protocols.
Also, it helps to provide the best work-life balance to its participants. It is equipped with facilities such as cafés, breakout zones, open terraces, and more that help you unwind. Remember, all of these amenities assist you in de-stressing after a long day at work. Also, it will help you to return to work the next day with a clear mind and plenty of energy.
Check out myHQ here!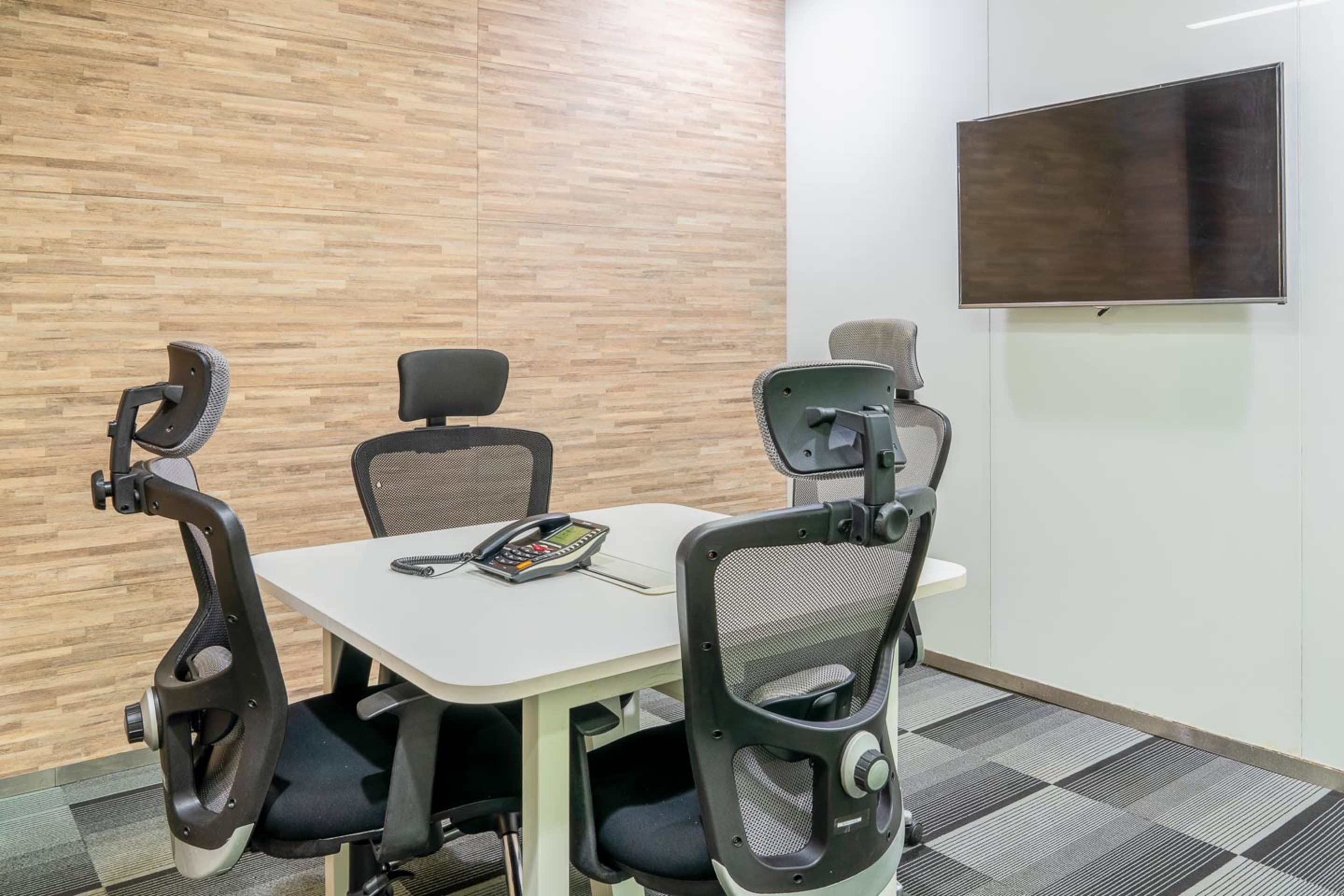 If you're on a tight budget or want to save long-term, Vatika co-working spaces might be a great option. They give you access to a shared work environment and allow you to work without the expense and long-term commitment of a traditional office.
Vatika Co-working spaces also allow you to meet a variety of people. If you're a solopreneur, this can be a great chance to expand your professional network.
Vatika Business center provides flexible, hot desking, dedicated desks, private offices, coworking spaces, meeting rooms, virtual office services, coworking, and serviced offices in Bangalore.
Check out Vatika Business Center here!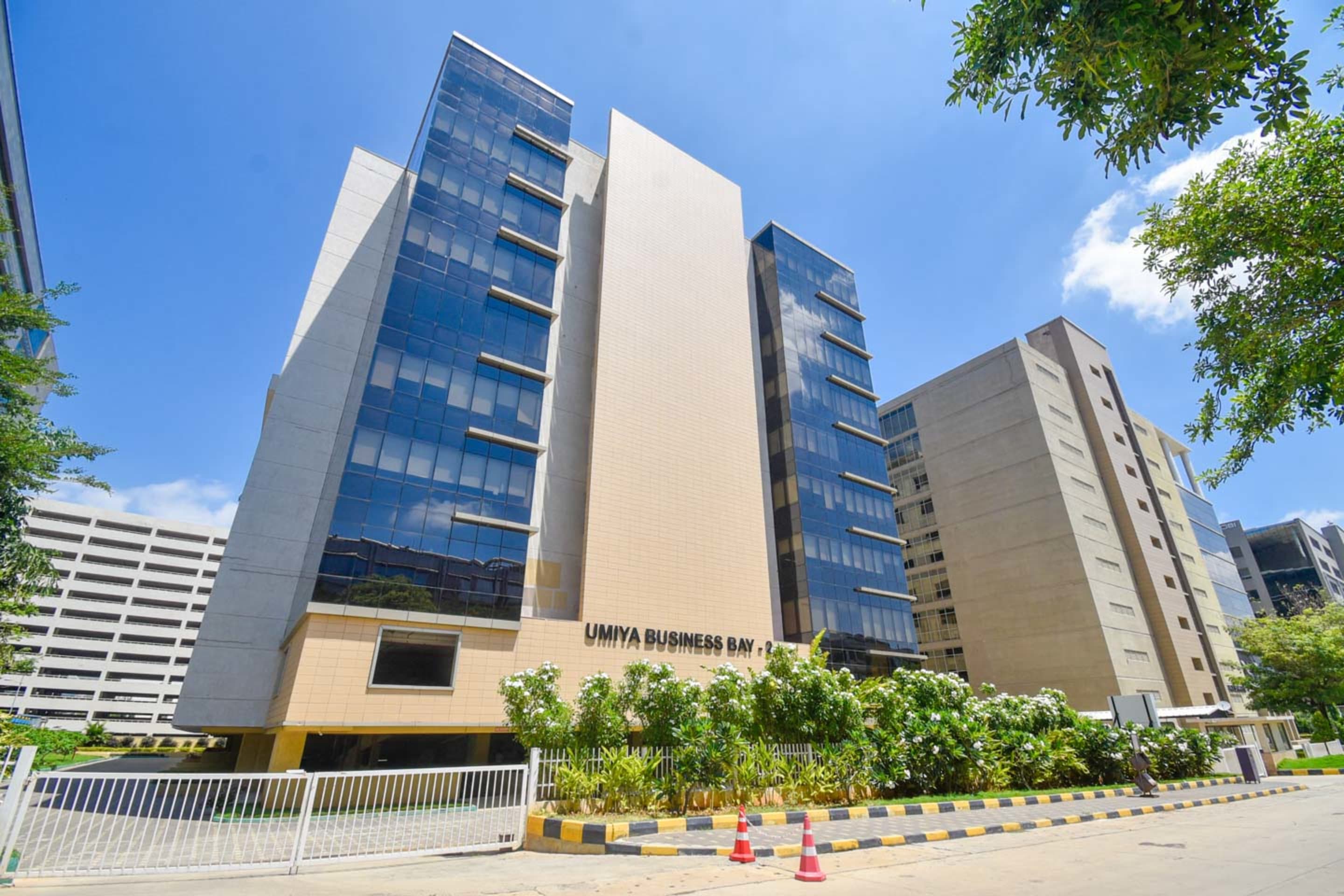 Smartworks Coworking spaces, as they are called, are flexible workspaces that let individuals or teams rent a desk or even an entire office.
These spaces are a great option for small businesses, startups, freelancers, and every other kind of enterprise.
Smartworks Coworking spaces are a boon to entrepreneurs, as they do not charge rent, and often have other facilities like high-speed Internet, dedicated desks, meeting rooms, printers, etc. Most coworking spaces employ friendly, outgoing, and helpful staff who will help you with whatever you need.
Also, most coworking spaces have events, workshops, and lectures that "co-workers" can join.
Check out Smartworks here!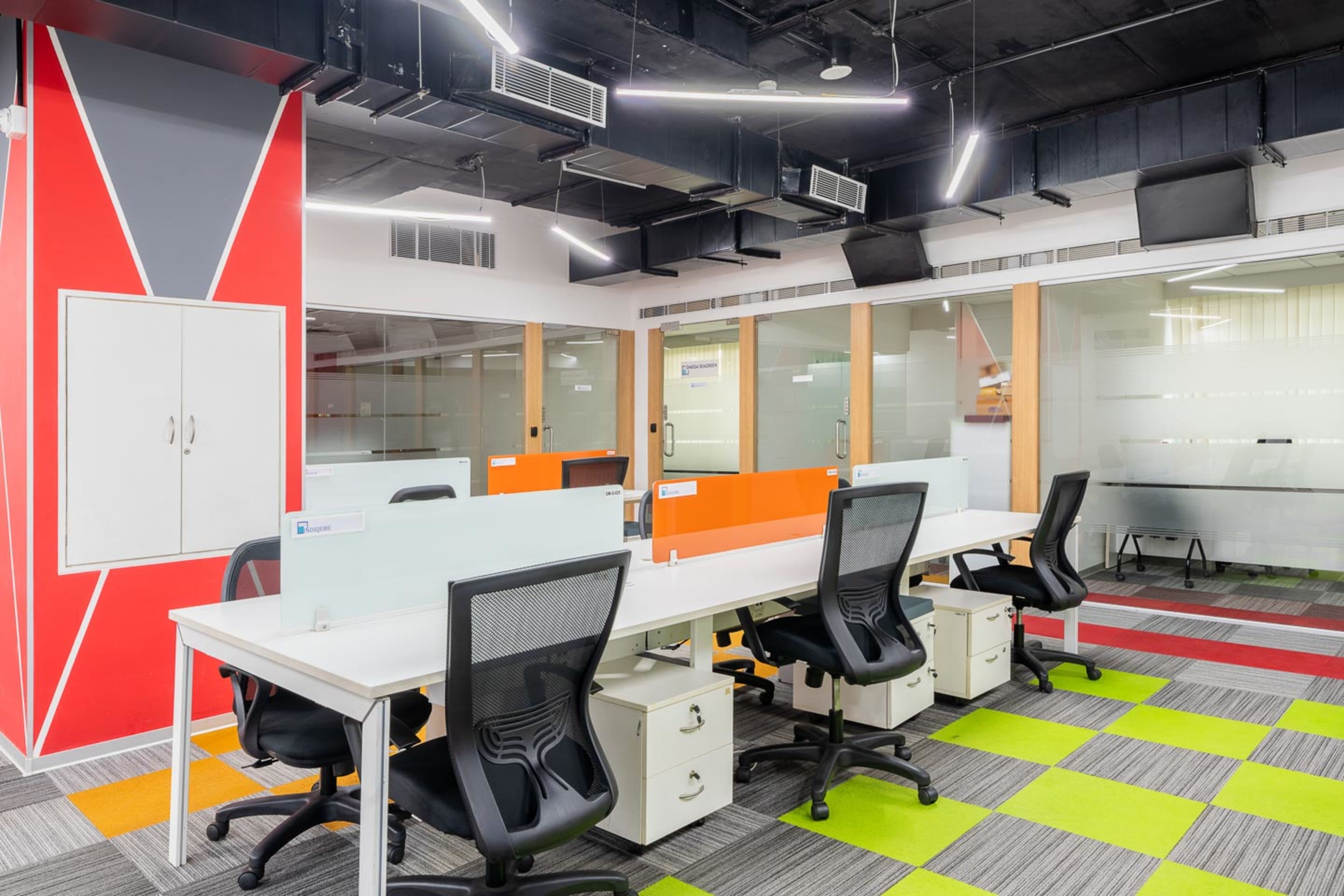 IndiQube is among the biggest spots for working, meeting, and gathering that India brings to the table. Conceived and created by Indiqube, they are the point of convergence for entrepreneurs, tech and inventive organizations, independent ventures, and specialists.
As a coworking center, Indiqube has a workspace, work, and life. They have this blend of work, life, and space, which draws numerous business visionaries to join their coworking space.
The coworking space gives space to numerous business visionaries to pick up new thoughts and challenge their input. With an agreeable space, moderate workplace, and orchestrated occasions, IndiQube offers something new for dynamic business visionaries.
Check out Indiqube here!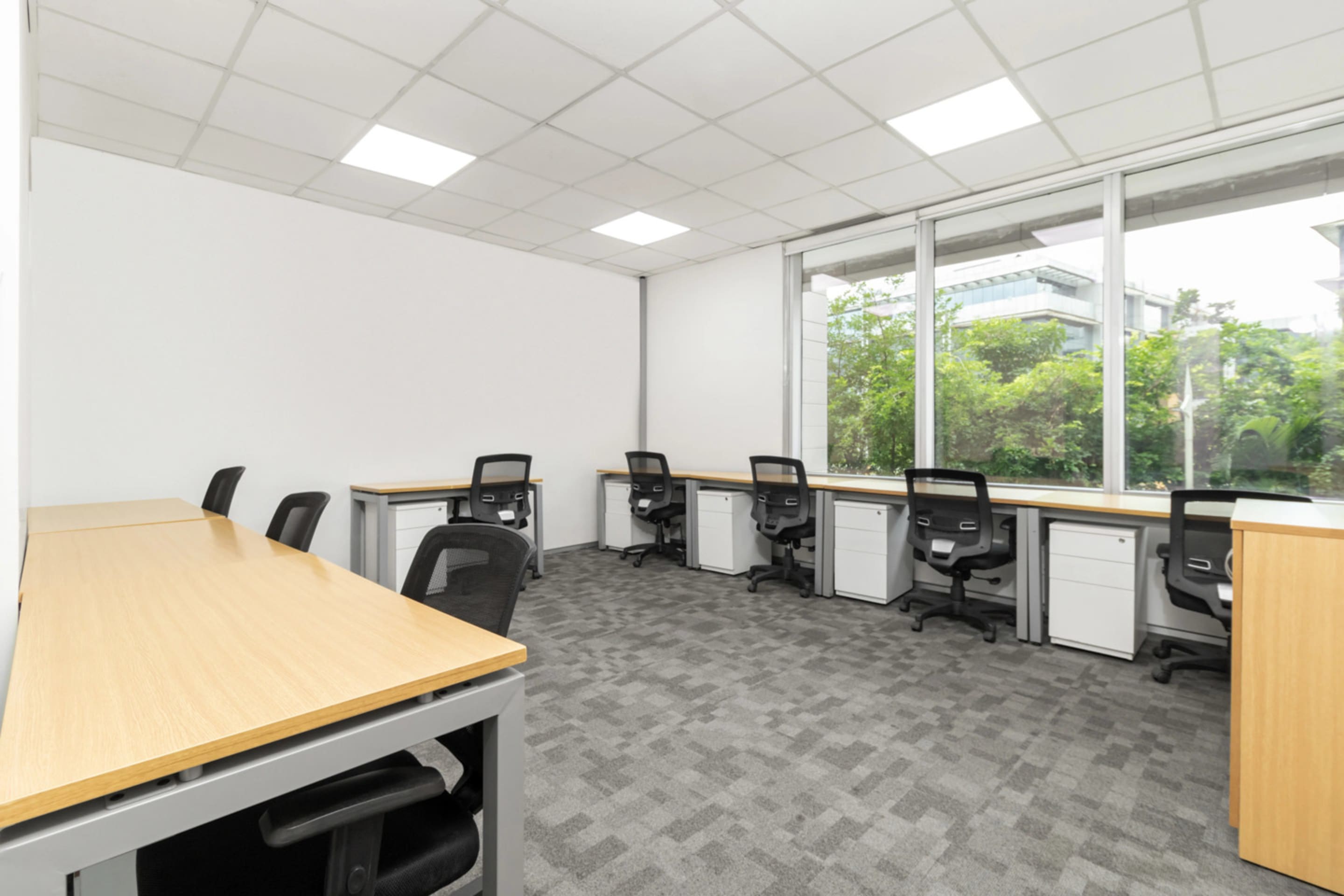 Regus Coworking offers a wonderful ambiance to work. The bright white walls and minimalist interiors provide the perfect setting to meet clients, engage with colleagues or attend meetings. The facilities provided are also top-notch. The 24/7 accessibility makes it even more convenient to work.
Regus Coworking provides different membership plans to suit every kind of need. From day pass to flex to monthly plan, you get to choose what works best for your business.
What's more, Regus Coworking offers flexible options to host your work events. The coworking space is equipped with boardrooms, meeting rooms, and open spaces that can comfortably host events, workshops, or meetings.
Check out Regus here!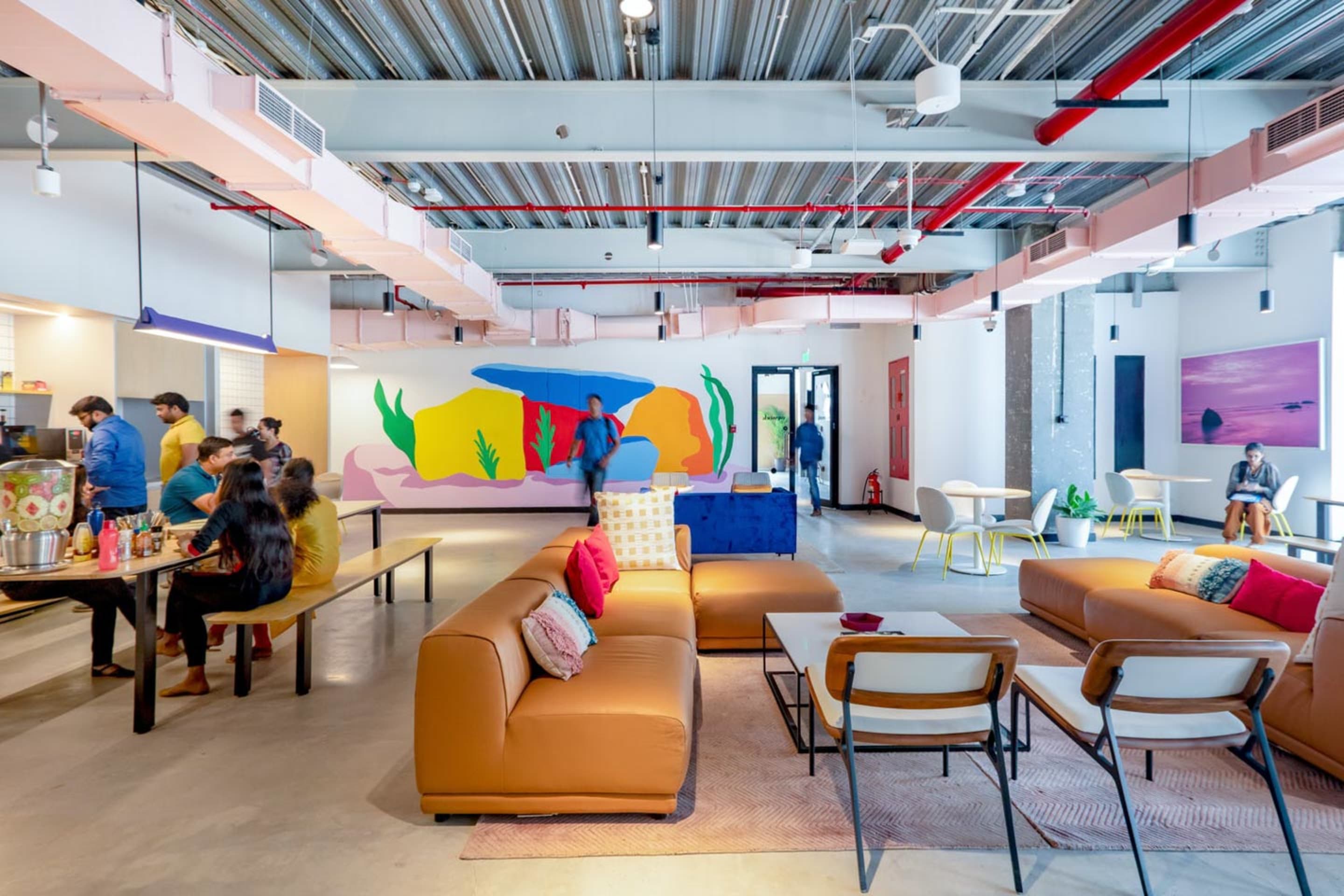 The WeWork coworking space in Marathahalli provides flexible access hours to its members, thus enabling them to work at any time of the day.
The WeWork workspaces in Marathahalli charge a small membership fee, which is inclusive of unlimited internet usage, free coffee, 24/7 access, and access to the pantry. The pantry is stocked with a variety of refreshments and snacks, which members can use at their convenience.
Situated in Bangalore city has elegant workspaces offered at a reasonable price. WeWork offers workspaces customization to fit your requirements. The workspace values productivity of entrepreneurs and freelancers and maintains a professional team to ensure members' comfort and help them exploit their full potential!
Check out WeWork here!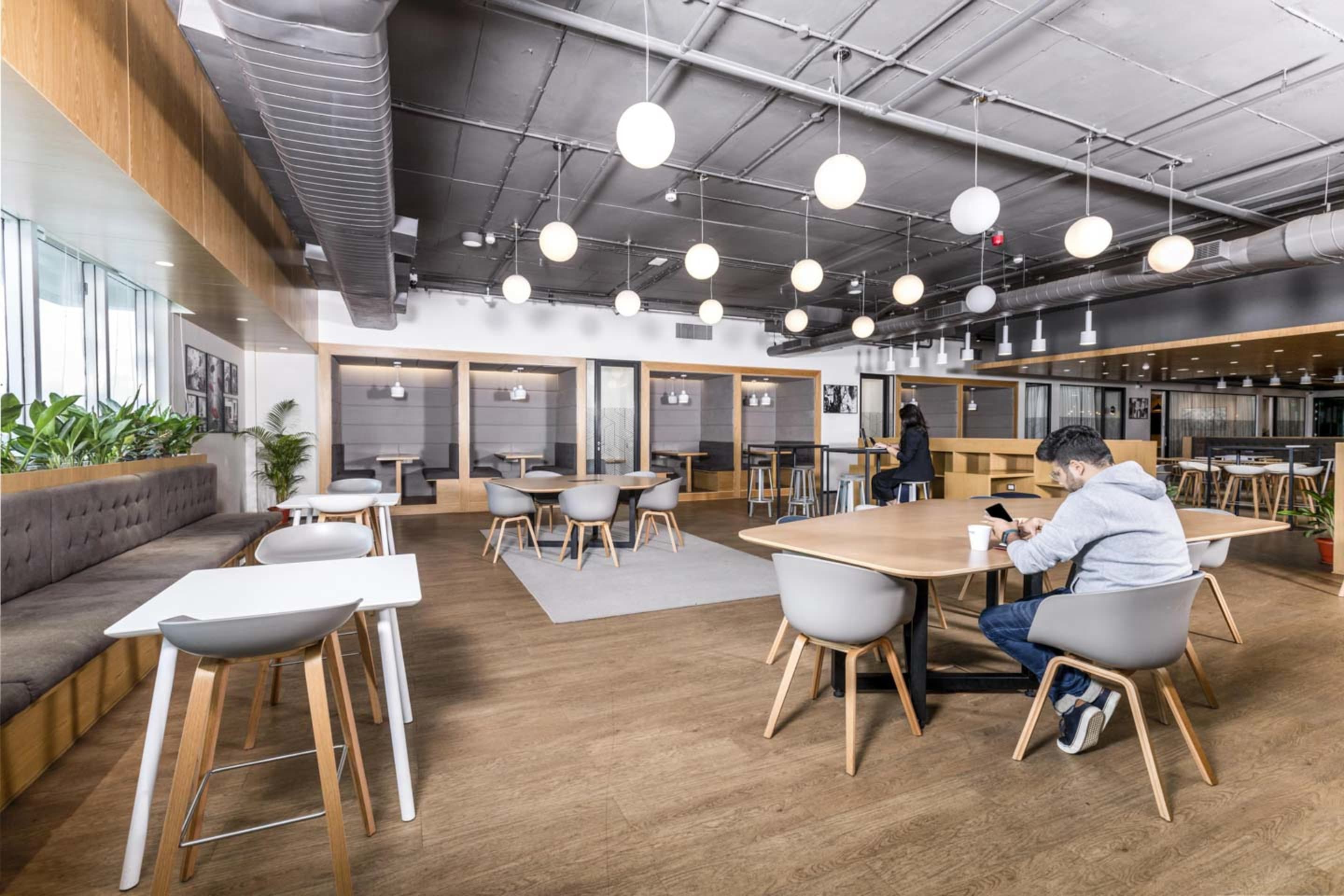 Spaces Coworking offers communal workspaces for entrepreneurs and freelancers. These communal workspaces or shared offices are well-equipped with desks and chairs, as well as wifi. Some offer amenities like conference rooms, printing, and whiteboards. And, several offer lounge areas, conference rooms, and kitchens.
These workspaces are designed to be comfortable, inspiring, and productive places to work. And, most are reasonably priced.
Check out Spaces here!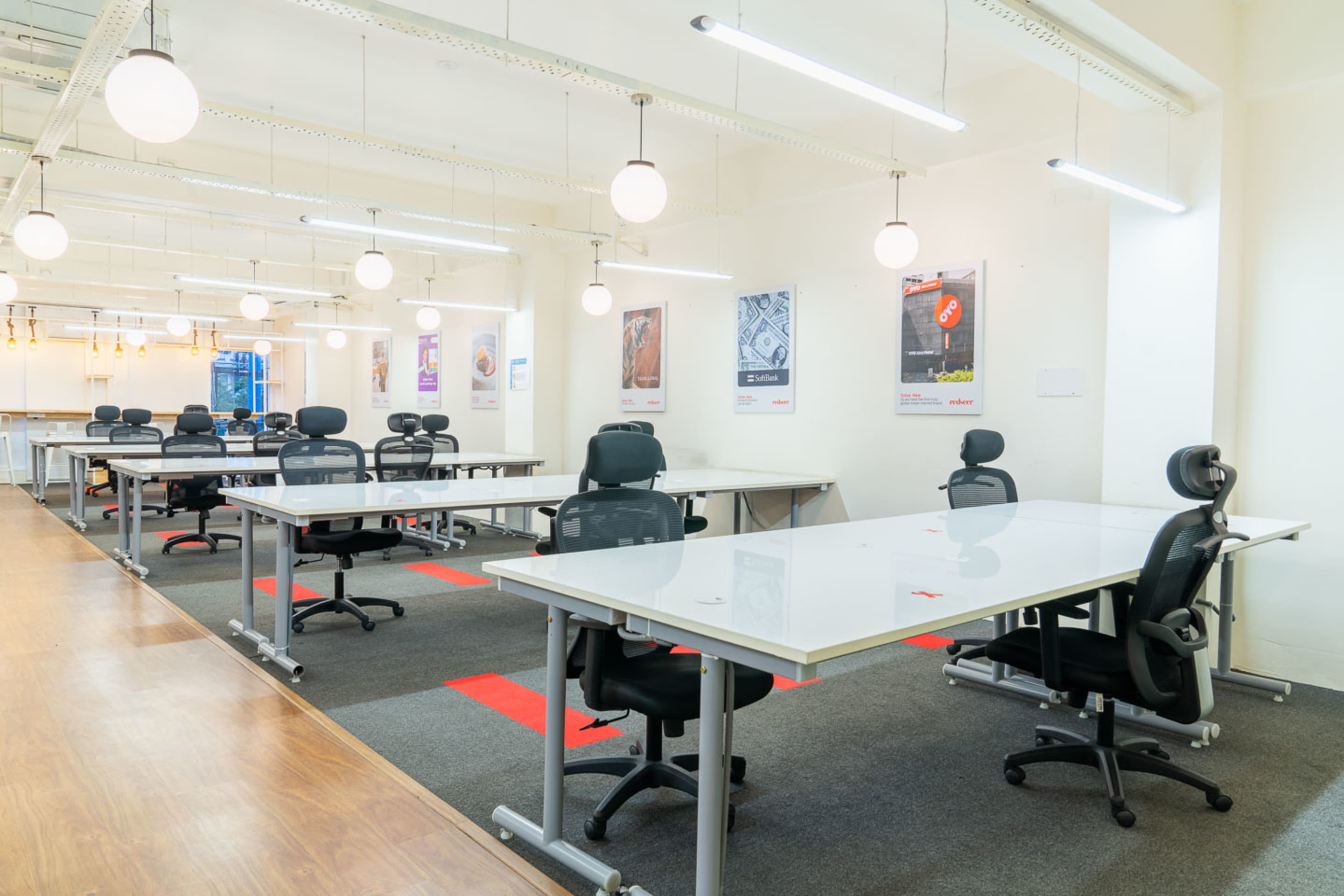 Urban Vault is a coworking space that surges with energy, where your motivation can ebb and surge. It's where individuals from various backgrounds, yet with comparable objectives, meet and collaborate, developing an inventive, energizing, and intriguing kind of network.
Urban Vault has alluring workplaces in Bangalore, two of which are in Bangalore's IT corridor. Our area near Marathahalli is our first, with a one-of-a-kind, contemporary and agreeable office setup.
With 3 workplaces, 150+ workstations, 100+ sitting spaces, 30+ workstations for gatherings, meeting rooms, Wi-Fi, and printing, Urban Vault is the ideal place to begin your vocation.
Check out Urban Vault here!
Breakouts Co-works has rapidly turned into the most looked-for after coworking area in Marathahalli. It is an energetic and consolidated work environment that permits its occupants to work in their most loved online life stage, and arrange their meetings, gatherings, and assignments all through the site.
The lofts at Breakouts are furnished with the most recent equipment and highlights to make your work simpler. This additionally has a wide range of workplaces and workplaces, open work area spaces, and meeting rooms, all in a versatile building. We have a great area and are outfitted with the most recent innovation and highlights to make your work simpler and energizing.
Check out Breakouts Co-works here!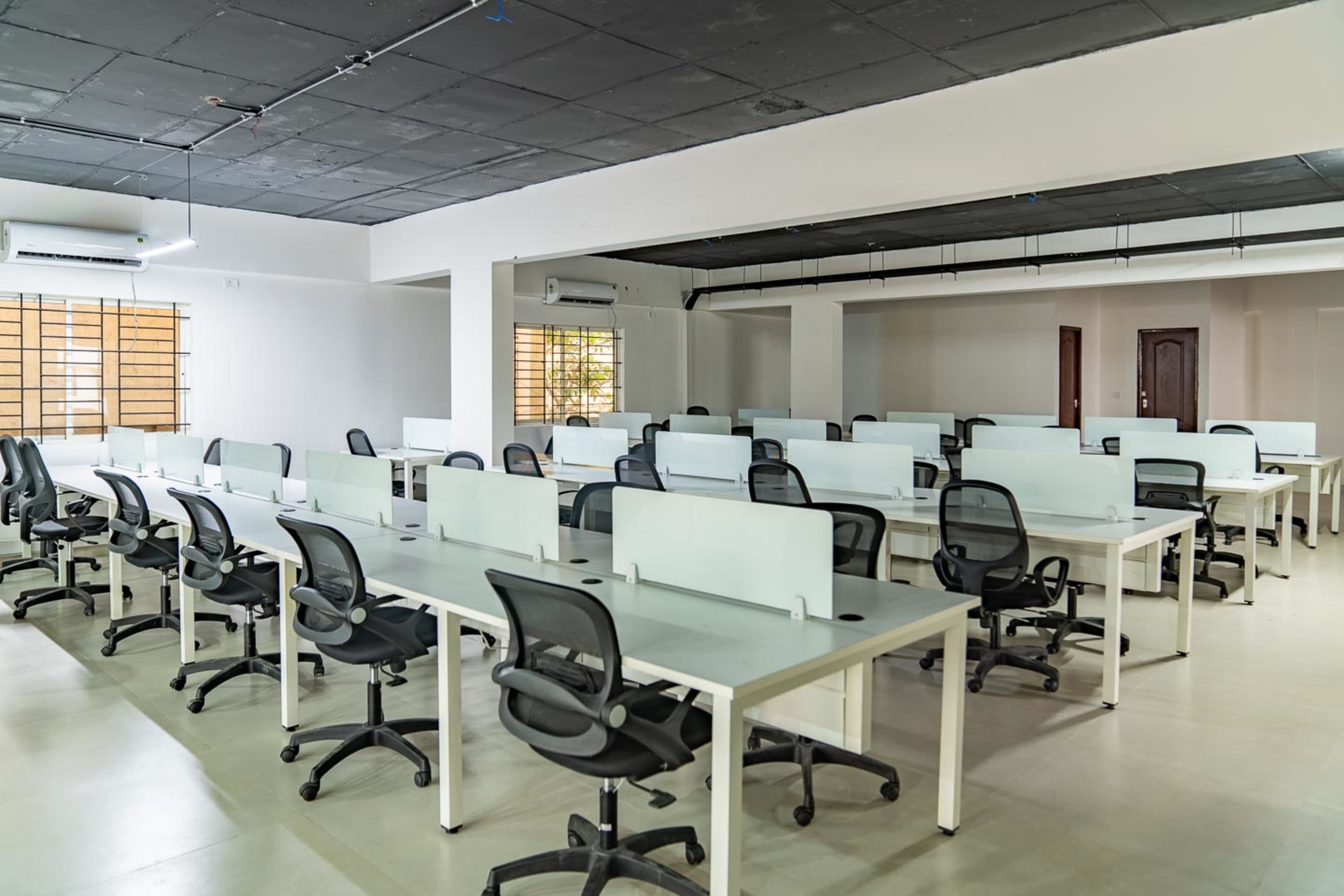 Helloworld provides flexible, hot desking, dedicated desks, private offices, coworking spaces, meeting rooms, virtual office services, coworking, and serviced offices in Bangalore, India.
Helloworld offers everything your startup needs, from bespoke office facilities and coworking options to virtual office services, private offices, and meeting rooms.
Our versatile and cutting-edge coworking spaces help entrepreneurs, remote workers, and startups avoid distractions and focus on building their businesses.
Check out Helloworld here!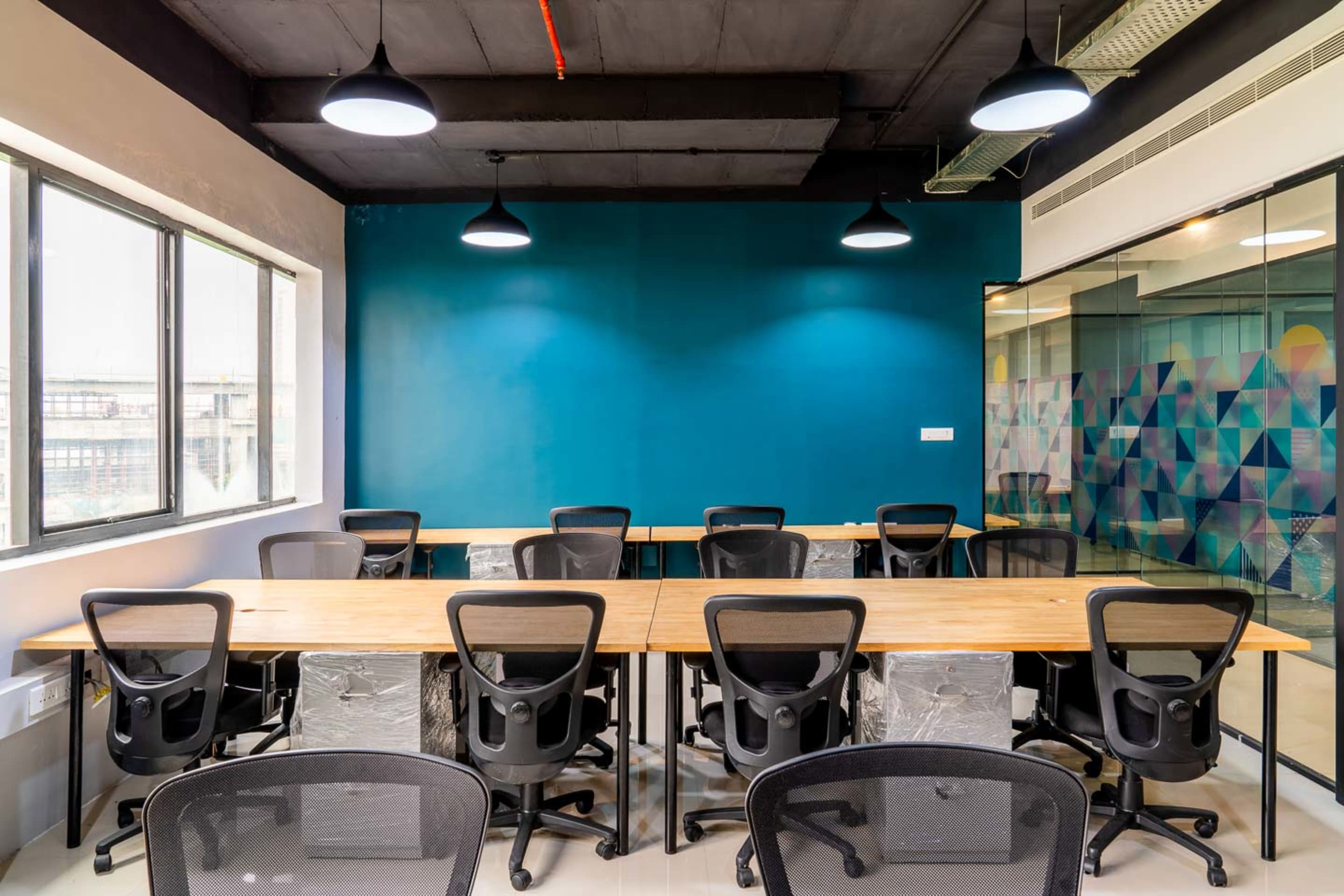 Unispace coworking is a place where you can work independently, or collaborate with like-minded individuals who share similar interests and goals.
Cost: Coworking spaces can be affordable or expensive, depending on the amenities offered. Price should depend on whether you're paying for a membership or day pass, and whether you want a desk or a private office.
Check out Unispace Coworking here!
Conclusion :
Location: Coworking spaces in Marathahalli can be found in many locations, including traditional office buildings and converted retail spaces. If you're looking for a quiet, traditional office, a coworking space might not be the best fit for you. On the other hand, if you're looking for a hip, downtown location, a coworking space might be your best option.
Amenities: Coworking spaces in Marathahalli offer many amenities, from conference rooms to phone booths. Some spaces offer access to coffee, bottled water, and bathroom facilities. Some even offer printing and scanning services.
Events: Coworking spaces in Marathahalli often host a variety of events, including happy hours, networking events, and workshops.
Building amenities: Some coworking spaces offer access to a gym, dry cleaners, and other business services.
Availability: Coworking spaces in Marathahalli are typically open 9 a.m. to 5 p.m. Monday through Friday, although some offer extended hours.
Membership vs. Day Pass: Some coworking spaces offer day passes, allowing you to use the space for a specific period. Day passes are typically less expensive than memberships, making them a good option for freelancers and entrepreneurs who only need occasional access to a shared workspace.
Like this? Read more:
12 Coworking Offices For Rent in BEML Layout Bangalore
7 Open Coworking Spaces in Nagawara For Small Offices in Bangalore