Gachibowli is a modern suburb in Hyderabad which is situated in the Rangareddy district. It is a part of the Serilingampally Mandal. It is one of the software hubs and lies in northwest Hyderabad. It is home to business parks with tech company offices, as well as campuses for the University of Hyderabad and other educational institutions. Lounge bars and upscale Indian and international restaurants cater to those who work in the area or live in nearby high-rise apartments.
Apart from being an IT Hub, Hyderabad is also emerging as the startup hub of India and is home to more than 1500 startups. Now to start any business you need to have an office where you can work and have meetings with the clients and investors. But renting or taking up physical office space on lease is not always a viable option for startups.
This is where co-working spaces come into the picture, you can get meeting room services, cabins, and dedicated desks at an affordable price without having them. You just have to pay per seat and usage of meeting rooms is charged by the hour. It is because of their convenience that co-working spaces are getting popular by the day. Most freelancers, startups, and business owners are switching to coworking spaces because of their affordability.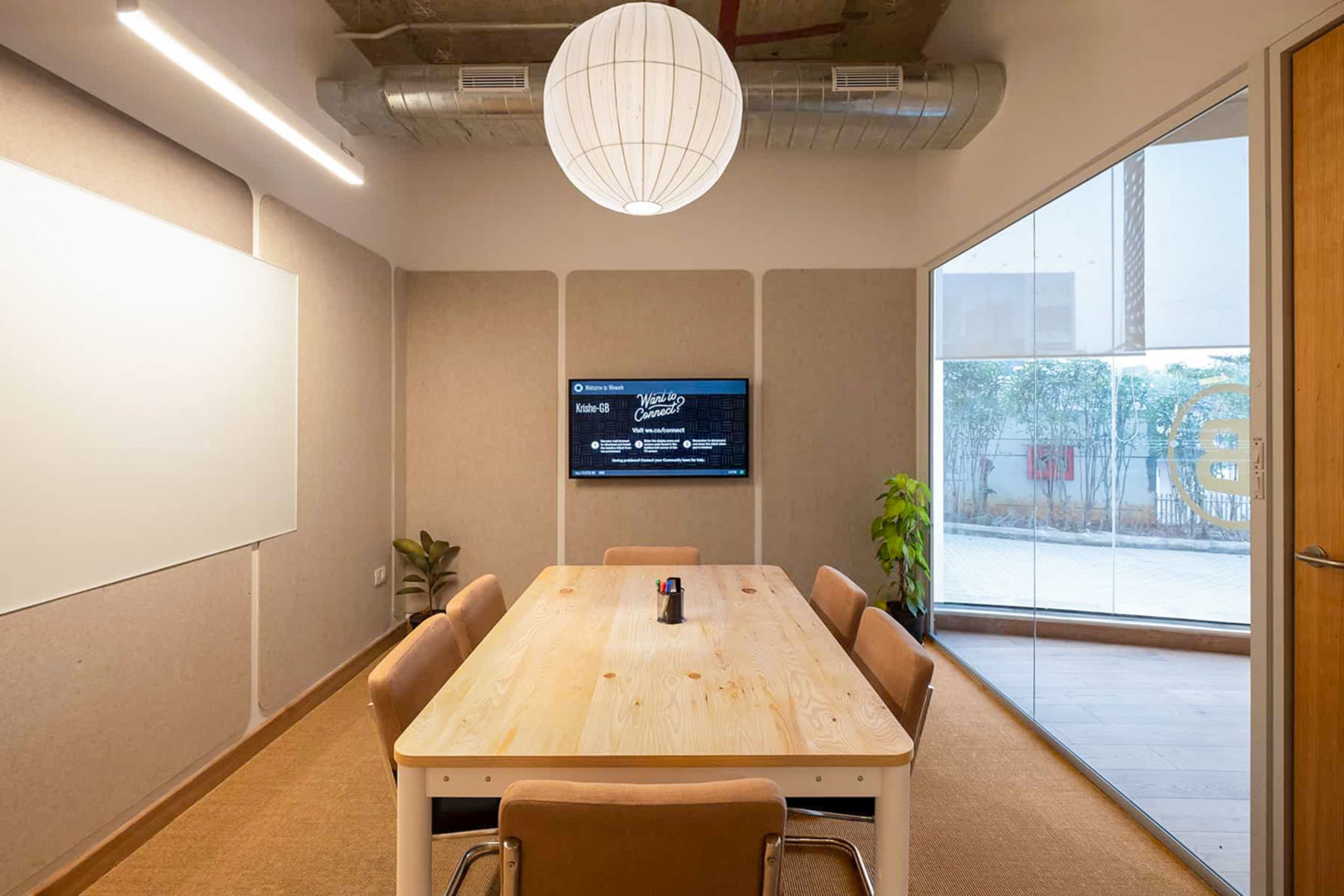 myHQ offers access to multiple coworking spaces in Gachibowli created specifically for creative individuals and professionals who need a dedicated workspace.
These coworking spaces provide its coworkers with a variety of technologically advanced meeting and conference rooms. These rooms can readily accommodate teams of all sizes to host critical client and company meetings.
myHQ workspaces also provide you with a wide range of amenities, excellent networking opportunities, and high levels of accessibility.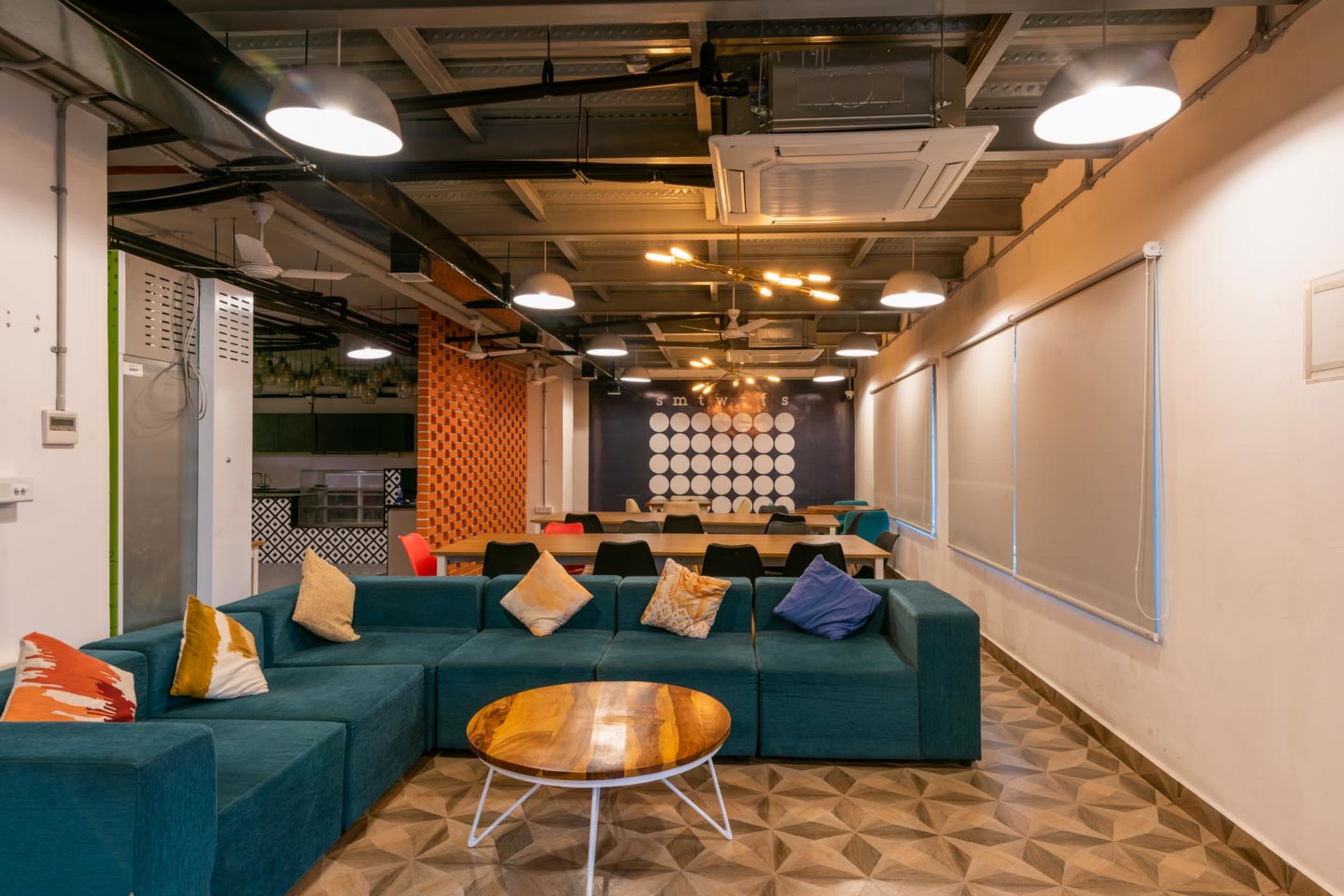 With a working capacity of more than 1000 people, this is a perfect place for enterprising businesses, startups, and freelancers to work. This space also offers meeting room services. Not only this you can get a view of the bustling streets of Hyderabad. 
This coworking space in Gachibowli is fully managed, and flexible. Their coworking facility offers the highest levels of security with biometric access and dedicated onsite security personnel.
Address: City Mall, Mytri Square, 2-41/11, 6/2, Gachibowli – Miyapur Rd, opp. Sharath Capital, Prashanth Nagar Colony, Hyderabad
Open Hours: 08:00 to 18:00 – Monday to Saturday
Connectivity: HITEC City Metro Station, Blue Line – 2.4 Kms away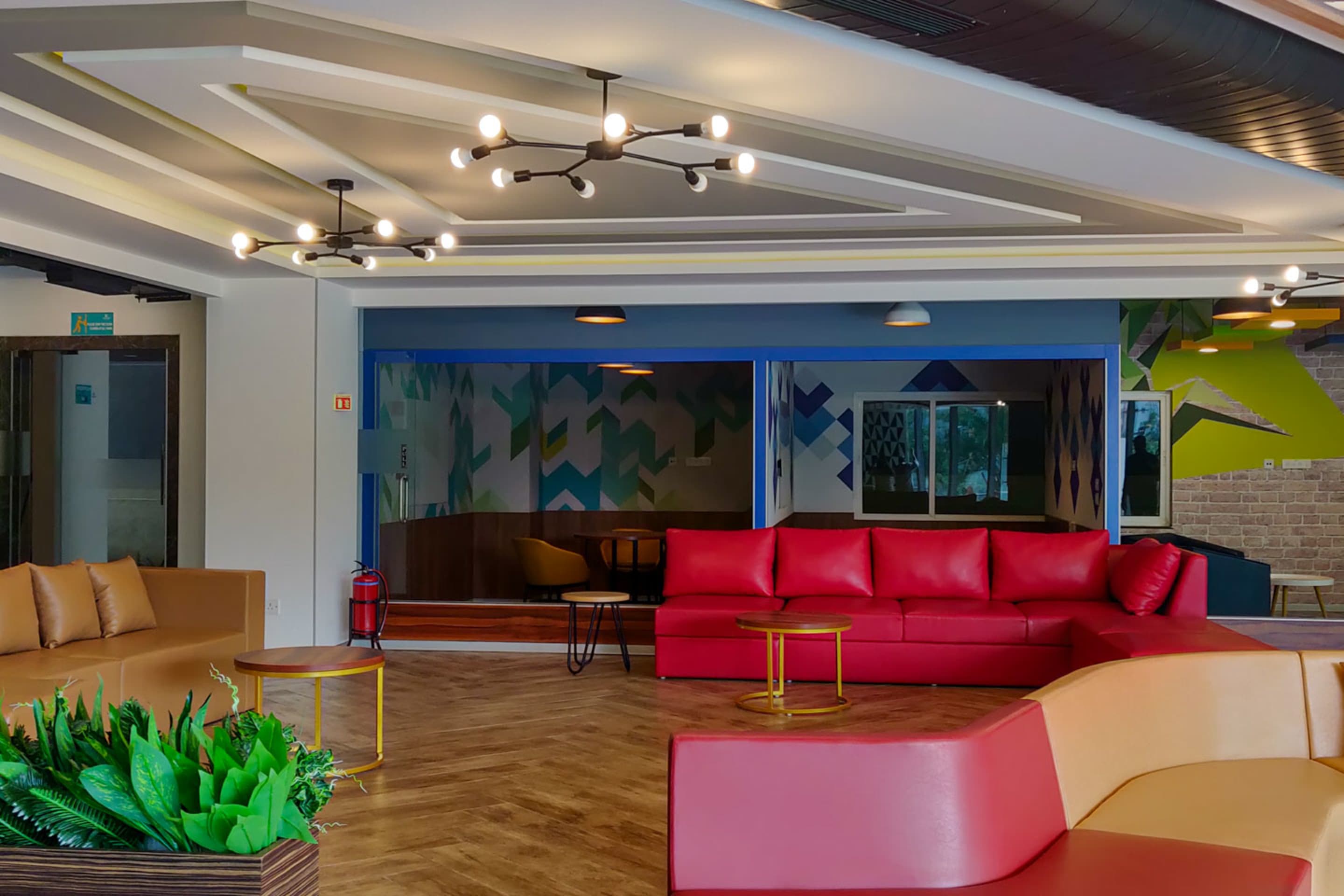 IndiQube is a state-of-the-art workspace located in Gachibowli which is equipped with all the modern amenities. It fits the requirements of all from individuals to corporates. 
This workspace is a great place for entrepreneurs, freelancers, small businesses to work and operate from. This coworking space will ensure that you keep your running costs low and also get an excellent working environment. 
Address: Ground floor, IndiQube, Beside Rolling Hills and Ramky Towers, Mindspace Rd, P Janardhan Reddy Nagar, Gachibowli, Hyderabad
Open Hours: 09:00 to 19:00 – Monday to Friday
Connectivity: Raidurg Metro Station, Blue Line – 1.9 Kms away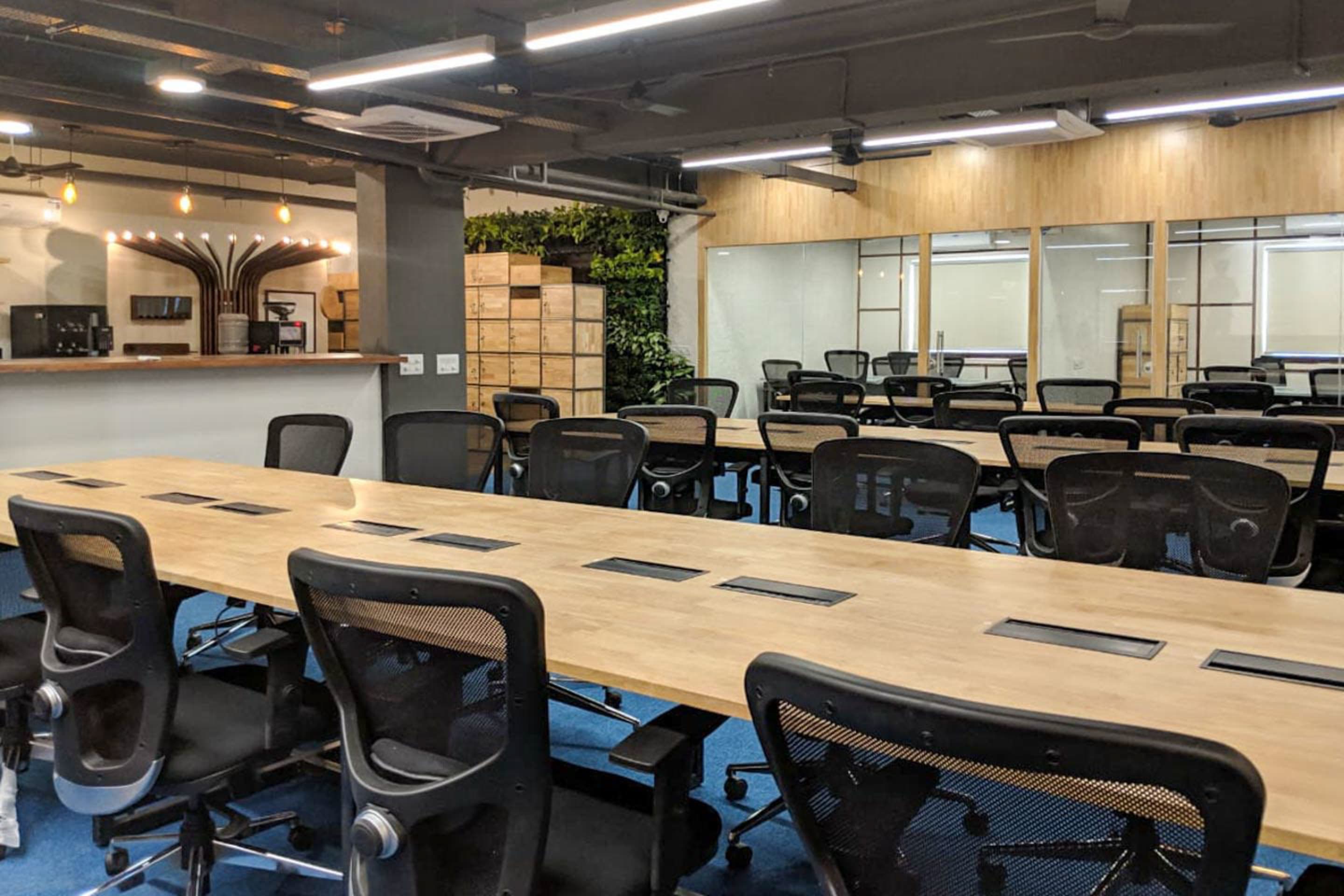 Coworking Space in Gachibowli is an energetic space with a dynamic infrastructure from open seats to cabins and meeting rooms. They have a collaborative environment with networking opportunities and economic pricing to help grow your business. 
Address: CoWorking Spaces, 2nd & 3rd Floor, KNR Square, Above TVS Showroom opp. The Platina, Gachibowli, Kondapur, Hyderabad
Open Hours: 09:00 to 18:00 – Monday to Saturday
Connectivity: Raidurg Metro Station, Blue Line – 2.2 Kms away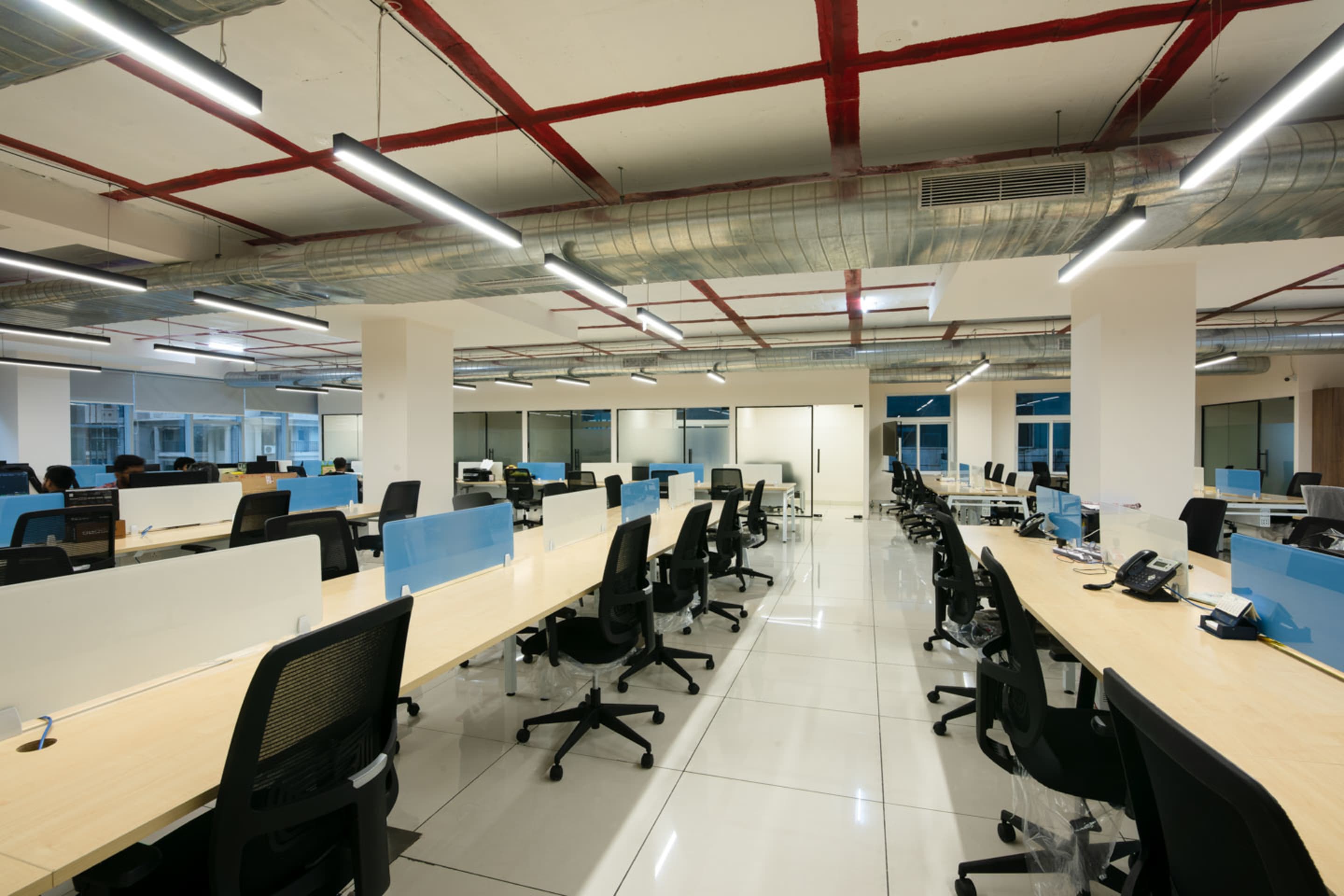 Leeway is a modern, attractive, roomy, and functional workspace with a reception area, meeting rooms, concierge services, and a cafe. Leeway has everything you need to help you work with ease. You can choose to work in solace with a cabin, or in a more collaborative space with shared tables and increased networking.
Address: Leeway, 2/91/20, BP Raju Marg, Laxmi Cyber City, Whitefields, Kondapur, Hyderabad 
Open Hours: 09:00 to 19:00 – Monday to Friday
Connectivity: HITEC City Metro Station, Blue Line – 2.7 Kms away
Summing it up
While looking for a coworking space for yourself or for your company, it's vital to think about the services that each one provides. Also, most coworking spaces today go out of their way to make sure that their members have plenty of opportunities for personal and professional growth.
Most of the Coworking spaces in Gachibowli provide a unique opportunity for networking. For start-ups, freelancers, and entrepreneurs, working in this manner makes a lot of sense. You'll have access to the most professional workspace available without having to pay sky-high rents.
Read more: