The number of freelancers and remote workers is constantly on the rise which makes coworking spaces and other flexible working options attractive for them. As this industry evolves, we can find that there is no dearth of small businesses which are using coworking spaces as a competitive advantage. In this article, we will cover some cheapest coworking space in Gurgaon along with suggestions for other parts of NCR.
Entrepreneurs, remote workers, solopreneurs and freelancers alike find clear value in coworking spaces. Coworkers like to work among a network of like-minded people which helps them build industry connections and find clients as well.
And this works not only for coworkers but for small businesses also which identify coworking spaces as a perfect fit for their companies and individual requirements.
Here's the list of 7 cheapest coworking space in Gurgaon:
Book your Free Trial at myHQ here.
myHQ boasts of a team of creative thinkers who have come up with the groundbreaking concept of reinventing cafes, coffee shops, office spaces, lounges and coworking spaces and rendered them from being regular and ordinary to extraordinary!
Sprawled across 110+ locations across Delhi NCR, it offers free curated office supplies, lip-smacking food and comfortable seating with the perfect ambience.
You can either opt in for their flexible visit based plan which gives you access to all their 110+ workspaces or buy a monthly coworking seat/cabin at any myHQ coworking space.
The best part about myHQ is that it is not restricted to comfy furniture and unlimited WiFi, but provides a stimulating environment to young entrepreneurs to work in aesthetically designed cafes or coworking spaces, as per their preferences, besides relishing gourmet food and drinks at subsidised rates at work cafes.
Work out of any myHQ coworking space at only Rs. 200/day.
SpringHouse is known for running a chain of some amazing workspaces for upcoming startups and freelancers.
It provides the perfect environment to work and grow and is spread across 5 locations in Gurgaon. 
Book your Free Trial at their Galleria Market and Sohna Road property here.
Provides free WiFi, Housekeeping services,  Cabins, Meeting Rooms, and Paid Parking besides other amenities.
Work from here at INR 200/day on a flexible plan or INR 6999/month for a dedicated seat.
Based in 5+ locations within Gurgaon, it is a pleasant and one of the best coworking spaces in Gurgaon where you would immediately want to set base and start working.
It possesses everything required for seamless work experience – comfortable furniture, office stationery, high-speed internet, and a host of other office utilities. 
Here are some other prominent coworking spaces in NCR:
This one is a workplace eminently constructed around varied themes meant to boost productivity through its phenomenal profile. It provides you access to a vibrant and well-networked community, regular events, mentor interactions, and more.
A unique and standalone feature of this particular coworking space is a 'hot desk,' which is based on the sharing workplace model to replace conventional designated workstations with flexible ones. By opting in for hot desks, you can choose your favorite place to work, at your convenience.
Offering numerous member benefits, dedicated and spacious seating, it caters of every demand of businesses through its meticulously crafted conference rooms for both collaborative jobs and private working spaces for accelerated productivity.
Work from here at INR 200/day on a flexible plan or INR 7999/month for a dedicated seat.
Book your Free Trial at Garage Society here.
It is a flexible and one of the cheapest coworking spaces in Gurgaon wherein people can relish common areas, an onsite fitness center, and lush energizing outdoor spaces. The posh building hosts intelligently designed collaborative workspace, beautiful private offices, and lush conference rooms which inspire teams to give their best inputs.
Office Beanz promises to manage all logistical liabilities while coworkers enjoy their generous services and supplies and state-of-the-art amenities.
Work from here at just INR 200/day.
Articles you may like: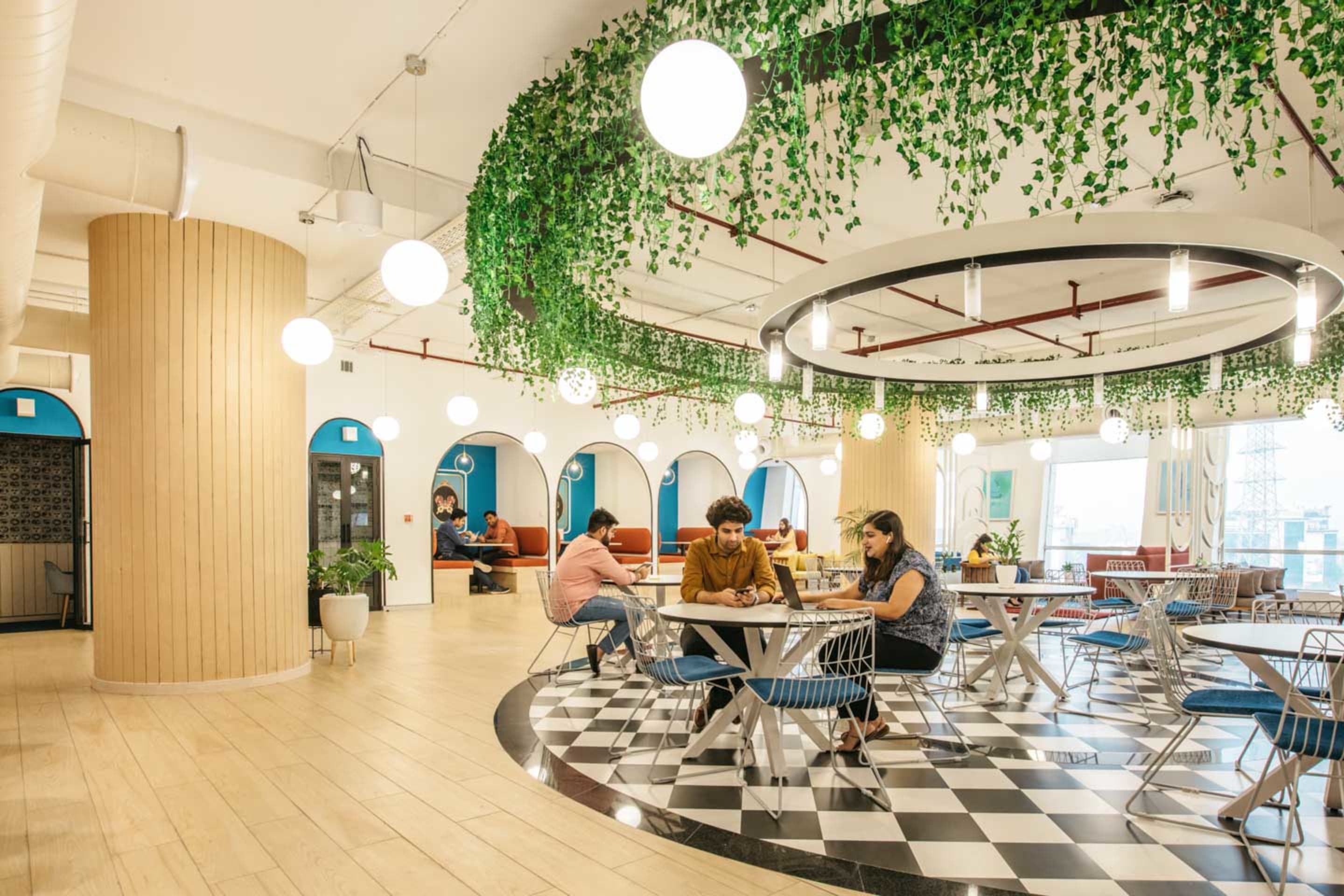 Offering the same facilities as the aforementioned workspaces, Cowrks is perfect if you are looking to work out of a luxurious workplace with plentiful amenities and growth opportunities
Located in three locations in Gurgaon, it offers metro connectivity, paid parking, concierge services, a projector, and other free office amenities as well.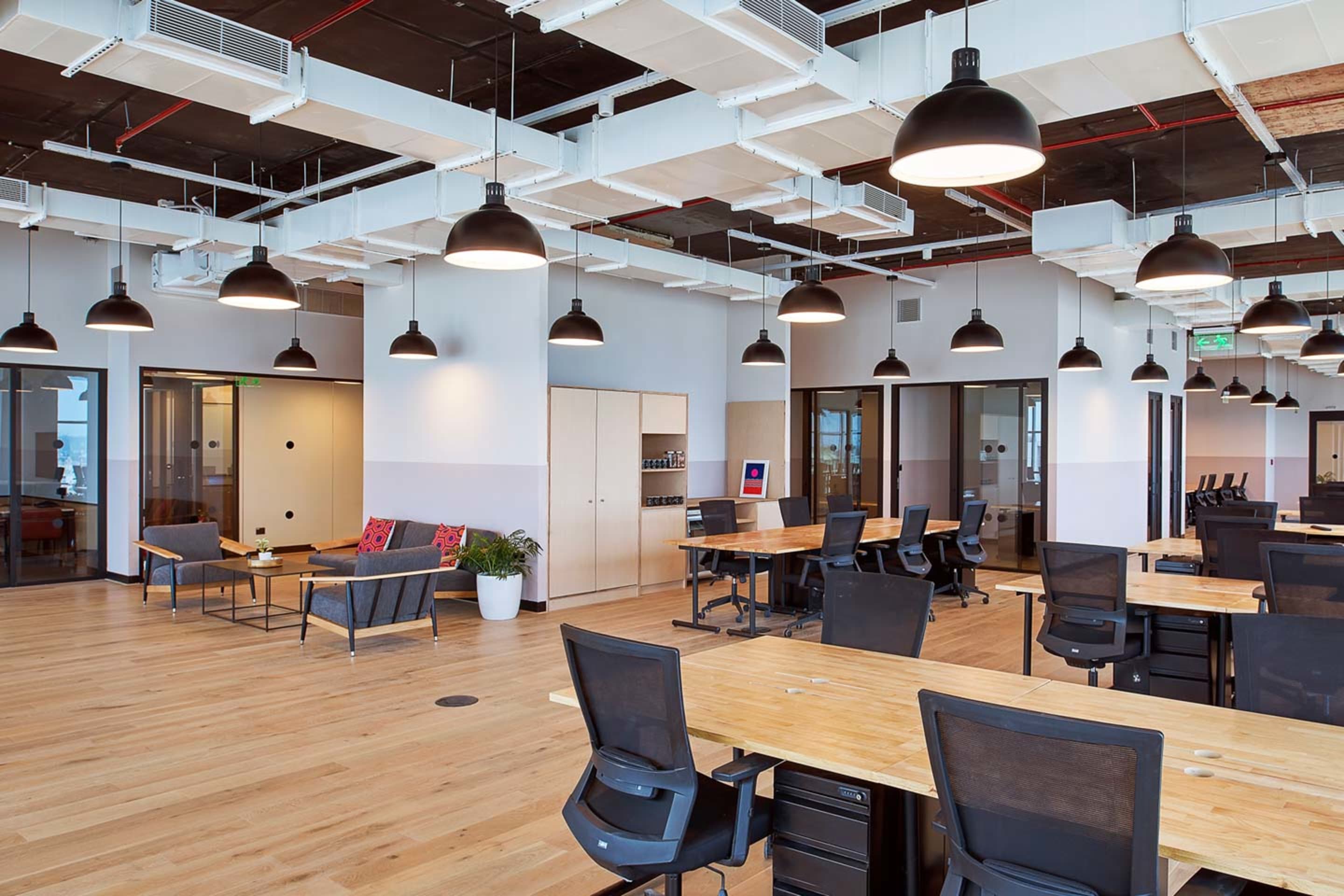 Book your Free Trial at Huddle here.
Based out of Cyber City, Huddle ranks among one of the most beautiful workspaces in Gurgaon. This workspace is perfect for young entrepreneurs and budding startups, with its modern interiors, specialized event spaces, chill zones, and café.
Work from here at just INR 400/day.
Conclusion
Presently, freelancers, small businesses and startups make up the predominant base of coworking spaces. However, the future of coworking spaces is as bright as the sun as we will soon see larger businesses and established firms working out of them in the near future.
The way we work is witnessing constant change and evolution with time and coworking spaces are thought a small segment of the industry, yet this style of work is gaining steam and popularity and with an industry shift, it will be interesting to see what it means for coworking spaces.
Liked it? Read more here:
10 Things That You Must Prepare For Before Becoming An Entrepreneur
3 Areas Every Entrepreneur Need To Automate To Save Time
17 Innovative Small Business Advertising Ideas In Shoestring Budget