Think back to the moment you decided to leave the 9-5 grind. How grateful were you when you realized that you no longer have to remain a prisoner to your office cubicle or your home? That there is that perfect in-between space that has been created by some incredibly innovative people and that somehow just fits your every need?
Yup, we can almost hear that sigh of relief.
Feeling spoilt for choice? Confused about which exquisite place to make your home for the day (or week or month)? Never fear! *whips out a cape and stand in a superhero pose* We're here to rescue the day!
Let's discover the best coworking spaces in Delhi for you:
myHQ started out with the intent of using already existing coworking spaces, cafes, and lounges and converting them into the ultimate working zones. In addition to offering benefits and basic office supplies at all their various coworking zones, they also offer various different plans that best suit your working needs. Users also get to be a part of their community and have access to all their networking events and more. Check out more about myHQ here.

2. Innov8
Innov8 created quite a buzz when it was first launched and has established itself as one of the major coworking spaces in Delhi NCR in quite a short time span. With a prime location and innovative designs as it's USP, Innov8 takes care of their users by ensuring all the basic office supplies. In addition to this, they also offer a recreational area for all and a rooftop workspace, for those who prefer open space.
3. WeWork
Considered to be one of the top dogs in the coworking industry internationally, WeWork entered India in the second half of 2017, with two centers in Gurugram (and in Mumbai and Bangalore as well). WeWork ensures that they have taken care of their members office work and all that comes attached to it as well (such as mail and package handling, private phone booths, bike storage and more). However, their highlight is being a part of their global network.
4. Stirring Minds
Stirring Minds is another well-known chain of coworking spaces in Delhi as they offer multiple options to their users. In addition to a part-time or a full-time membership, they offer all of the basic amenities (such as high-speed wifi, dedicated desk time and more). Their aim to mentor all entrepreneurial startups and freelancers by offering the ideal workspace makes them the ideal choice.
5. Social 
Whether you've walked in here for work and for a drink, we are willing to bet that by now you have definitely visited Social at least once. Social has created a unique look and ambiance for themselves but more importantly have created a working area, equipped with all the important amenities. From conference rooms to lockers to wifi to stationary – they have it all. The catch? You have to submit an application to be a part of their coworking area. 
6. Plus offices
An exclusive workspace meant for those with a creative bent of mind (including, but not limited to, architects, artists, filmmakers, writers, social workers and activists). Plus offices offer an ideal environment and working area, complete with all the basic office supplies that could be needed.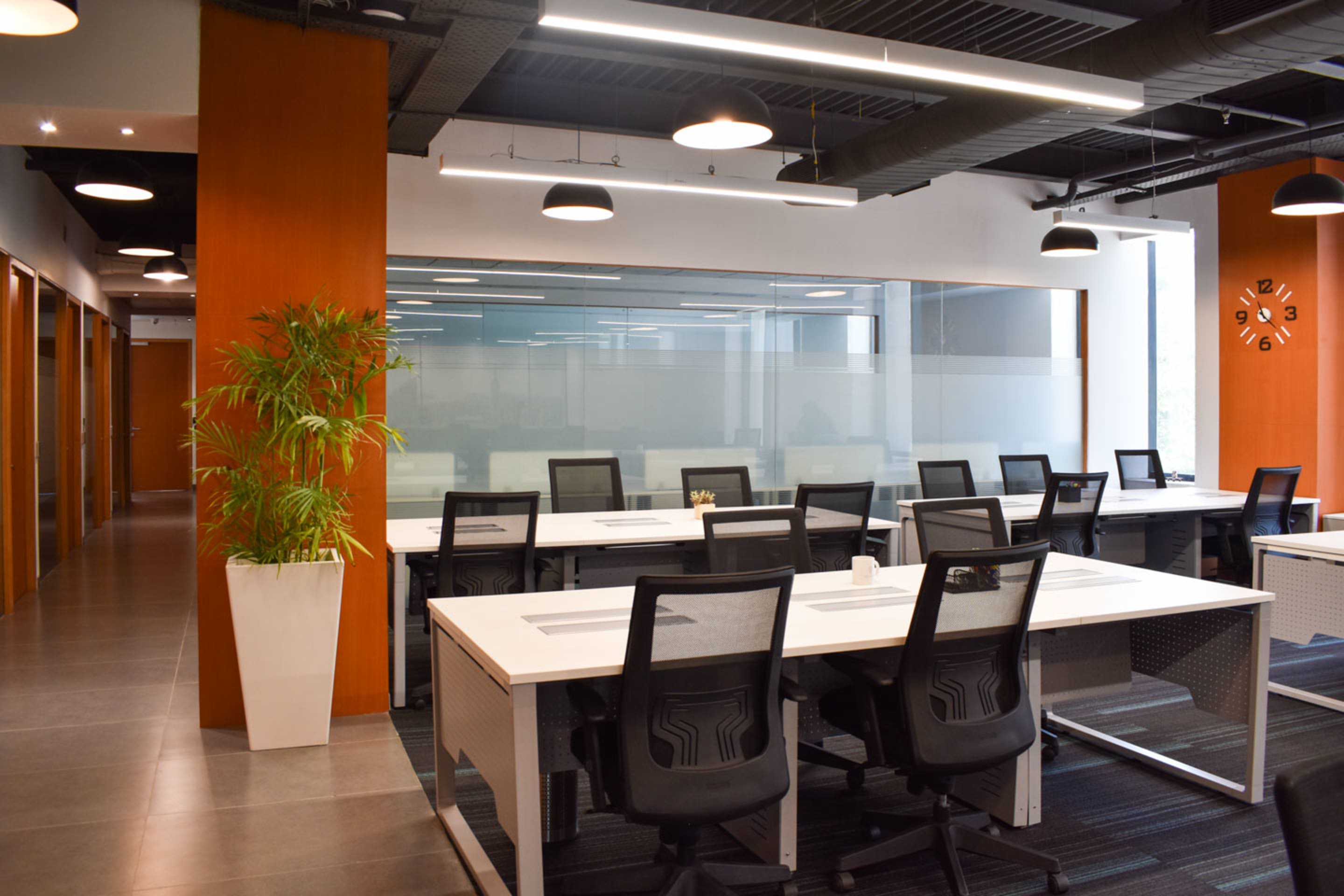 7. 91 Springboard
They hold the privilege of being one of the first coworking players in India and have the most experience in guiding all the entrepreneurs, freelancers and startups to navigate their way to success, all the while taking care of their needs. They offer all basic needs such as high-speed internet, photo-scanning, conference rooms and more. Additionally, they offer various different kinds of plans, in accordance with your working style.
8. Supremework
Whether you're an individual a team or a full-fledged startup well on its way, Supremework Coworking has space for you. They are equipped with everything, from 24/7 access to parking to mail services to storage lockers and more. One of their unique points is that they offer a pass for the user's guests, should they wish to invite them.
9. Altf Coworking Space
Altf is yet another network of coworking spaces in Delhi NCR which understands that everyone has different needs and caters to that specifically. If you are a team that is looking to brainstorm together, they provide cabin spaces and more. If you are flying solo, then they have a solution for that too! Altf provides all the facilities that are needed by entrepreneurs, freelancers and just about anyone who's looking for a unique work environment.
10. Barista 
Barista offers a unique working experience to people looking for kickass coworking spaces in Delhi NCR. A unique and contemporary design of the office invites one and all to their space. Concentrating their efforts on their only centre, This Cafe ensures that they can cater extensively to every user's needs, be it an entrepreneur or a startup. 
11. Team up
If you are a high-achieving millennial looking to find a workspace in Kaushambi, Ghaziabad that amps up your productivity,  Team up is second to none. You can work in complete privacy as an individual or spearhead a team given the eclectic and spacious seating arrangement offered by the space. This workspace is a delight for individuals and entrepreneurs looking for a fully-serviced office space that doesn't burn a hole in their pockets and stands up to the promise of state-of-the-art facilities.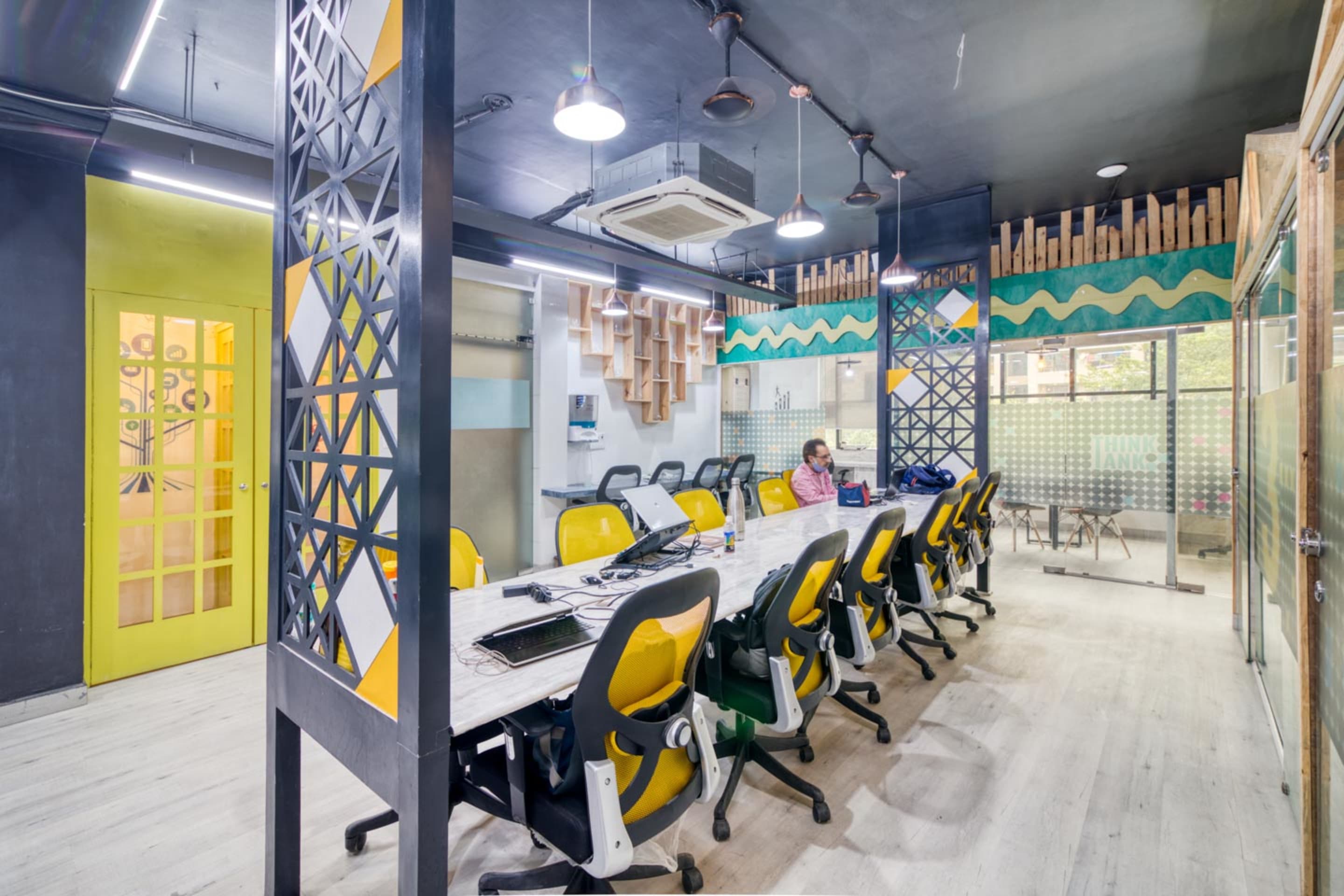 12. Spaced out
Spaced out can be found in Shahpur Jat, located among all the beauty, shops and offices. This open plan coworking space in Delhi gives the option of working individually or working in collaboration with any entrepreneur or freelancer that you chance upon. It's designed as a cozy home away from home which offers all the comforts of home, along with all the basics of an office.
Can't find your favourite coworking place on our list? Let us know what to add in the comments below!
Hungry for more? Find out interesting cafes in Delhi, Noida, and Gurgaon to sit and work from.