Coworking is undeniably the future of work. It has revolutionized the landscape of work culture and the trend is rapidly catching up across the globe. India has the second largest labour force in the world, and the concept of coworking and flexible working environment has been embraced with open arms.
The surge of startups and millennials has only fanned this trend. Young entrepreneurs are more willing to work in shared offices spaces, in the company of other like-minded people, dismissing the expense of privately owned office space.
In India, particularly Gurgaon, there has been a rapid increase in the number of such coworking spaces. Some of the best coworking space in Gurgaon is nothing less than any standardized office space, but they also provide added incentives like dedicated event spaces, chill-out zones and even gourmet kitchen service. Take a look at these 9 inspiring coworking spaces in Gurgaon where you can comfortably work in a professional environment without dishing out a big rent!
List of 9 best coworking spaces in Gurgaon:
At myHQ coworking does not simply imply comfy furniture, office supplies, and high-speed internet. Here they focus more on stimulating the creative mind by enabling young entrepreneurs to work in aesthetically designed cafes or coworking spaces – whatever they choose.
myHQ workspaces also offer easy connectivity and are spread over accessible locations across Gurgaon. The vibrant environment and superb amenities just provide the right mix to pollinate great minds, whilst adding a fun element to your work.
You can work from myHQ coworking spaces at just INR 200/day. At myHQ work cafes, you can enjoy a gourmet selection of food and drinks to refuel your mind and body at greatly discounted prices. Given their vast coverage and multiple solutions, it is definitely one of the best coworking space in Gurgaon.
Garage Society has been the workplace of choice for many entrepreneurs and Fortune 500 companies. The office space in Udyog Vihar is one of their chief properties, easily accessible, fully-serviced, and a haven for doing your best work.
With modern interiors, comfortable and carefully designed seating, and state-of-the-art in-office services, Garage Society offers 24*7 access, mail handling, business support, lockers, printing facilities, and access to leisure areas.
If you're looking to work out of a premium workspace, inspire new ideas or connect with a network of some of the sharpest minds in the business sector, do explore a free trial of the space.
Awfis is one of the best coworking spaces in Gurgaon where you would want to immediately set up your office and start working. The place is conveniently placed close to Sector 54 rapid metro station and is spread out with two floors of dedicated working zones.
Comfortable furniture, office stationery, high-speed internet, and a host of other office utilities ensure that you get a seamless working experience. The modern design of the space will optimize and spark your business skills.
Awfis attracts startups and upcoming entrepreneurs by offering free trial work across any of its 40-plus locations.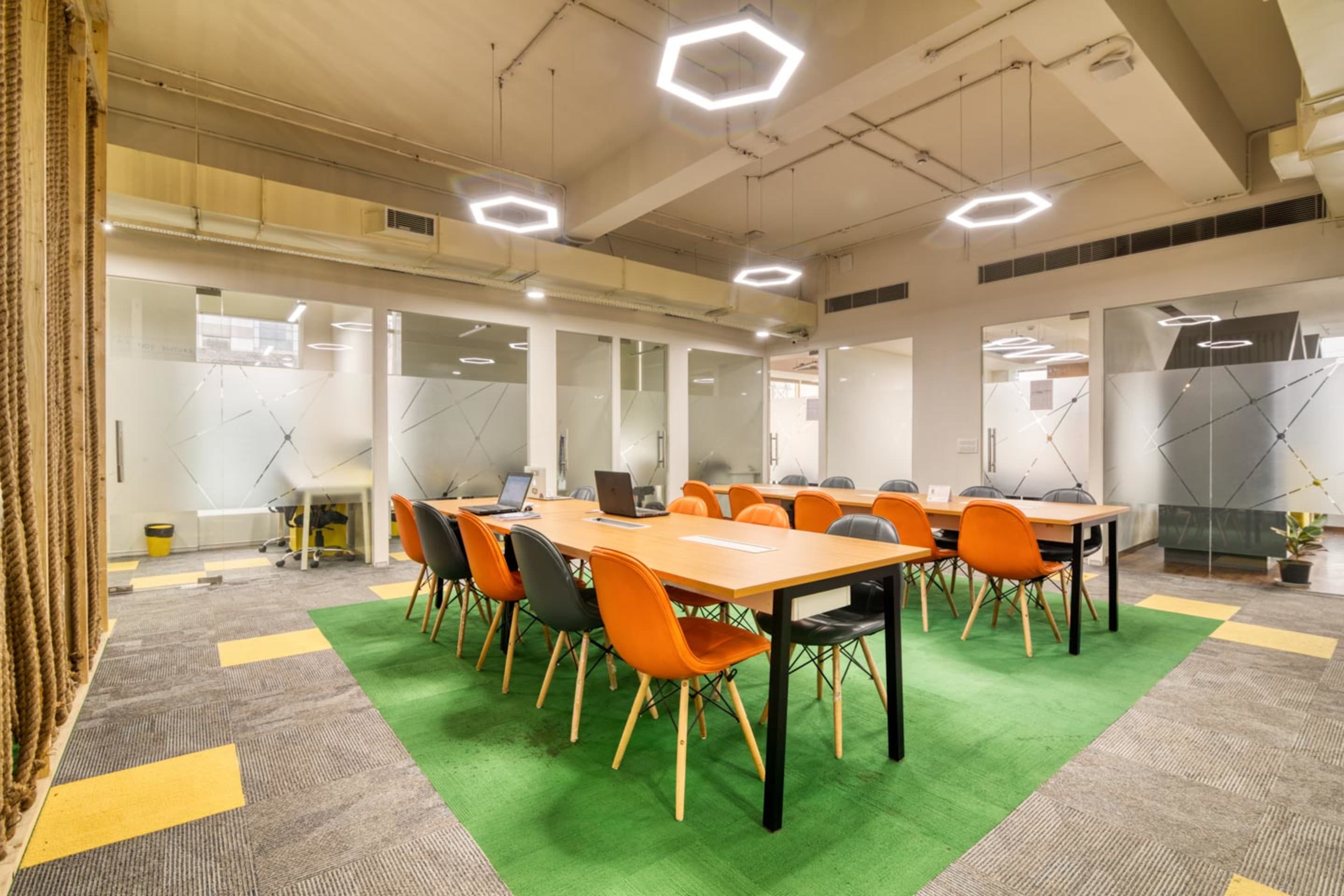 Spring House is one of the most popular coworking spaces in Gurgaon that offers a global platform to startups to explore out-of-the-box entrepreneurial ideas with relevant professionals from the industry.
At SpringHouse they have a dedicated creative corner for artists, sculpturists, cartoonists, and writers. At SpringHouse they just don't create offices but pledge to form a community of young entrepreneurs who work together to unlock possibilities into flourishing business prospects.
WeWork is the largest coworking network in the world with more than 277 office locations that are spread over 59 cities across the globe. It goes without saying that this coworking space in Gurgaon is not just restricted to access to state-of-the-art amenities, here you also get to collaborate with their Pan-India network of inspiring entrepreneurs, investors, and mentors.
WeWork is undeniably among the top-notch coworking spaces in Gurgaon for young entrepreneurs where you can ideate with individuals on the same wavelength. The Gurgaon WeWork co-working space is spread over 5 floors and that in itself talks about the amenities and services offered there.
Are you looking for a workspace to fuel your growth? Cube8 is where you should head to. Located in Gurgaon, the place was designed to optimize innovation, productivity, and collaboration.
At Cube8, they have carefully planned the minutest details from choosing the color of the paint on the walls, optimizing the use of natural lights to selecting comfy furniture and inspiring décor.
At CoWrks, you have everything at your disposal while you work right from standardized office furnishings to undisturbed internet connectivity. It is one of those inspiring coworking spaces in Gurgaon that provides added features like specialized event spaces, chill zones, and café. CoWrks was launched in the Cyber City of Gurgaon to form a network of mentors and young entrepreneurs, who mutually coexist.
They have a board of intellect mentors who help startups to propel their initiative through their tailor-made mentorship program and brainstorming sessions.
At CoWrks it's not just working in the right place, it's also about working with the right people together. Here everyone is offered the flexibility to work in their high-energy environment.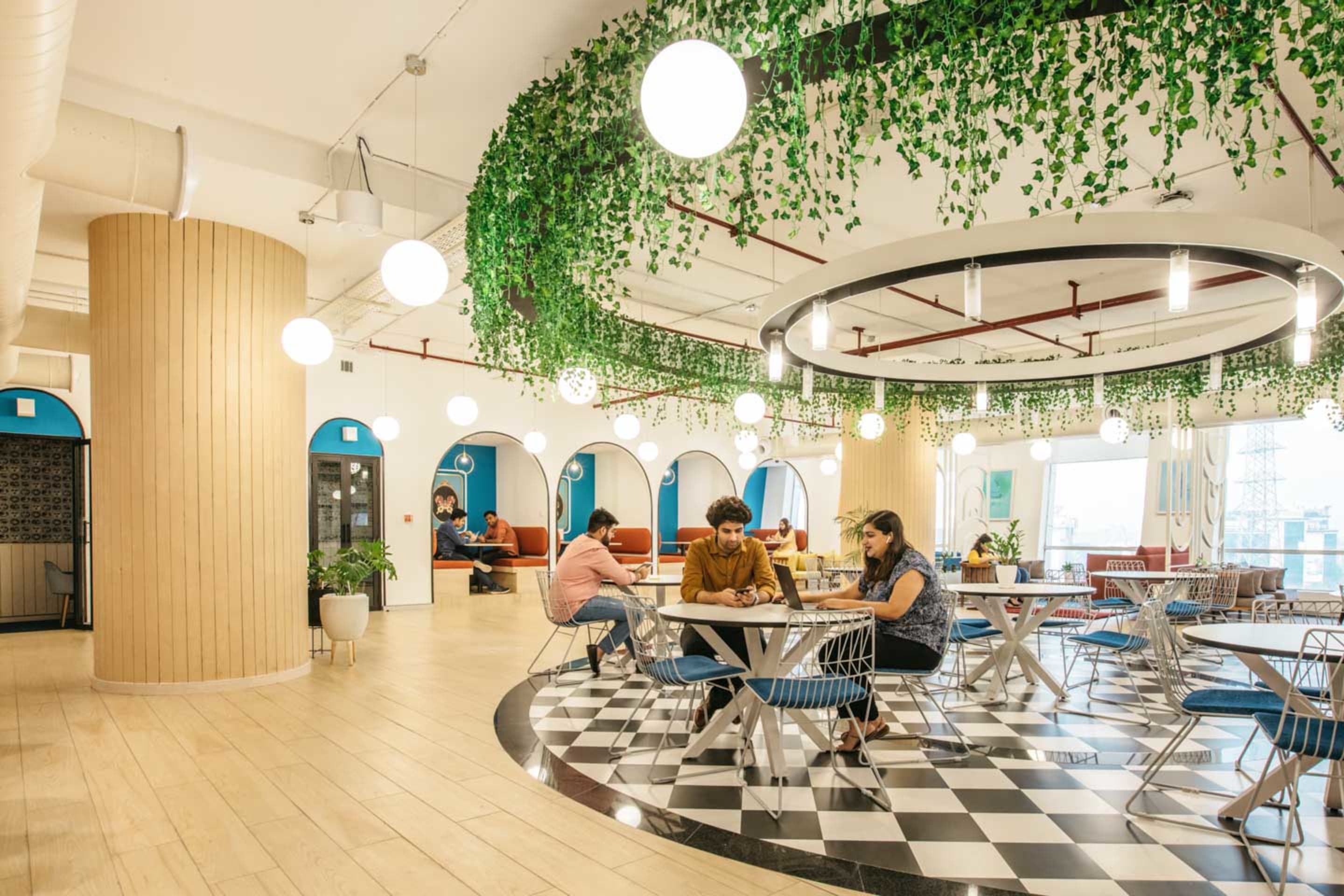 Imagine working in an office space with abundant sunlight, greenery, and a design that's modern and immaculate? Well if the idea seems intriguing, head to the MiQB, Gurgaon. The quiet yet energetic environment of the place is perfect to spark creativity and productivity within you.
MiQB offers its users a wide range of amenities ranging from full stacked pantry areas, spacious cafeteria to open lounges which are perfect for networking and collaboration.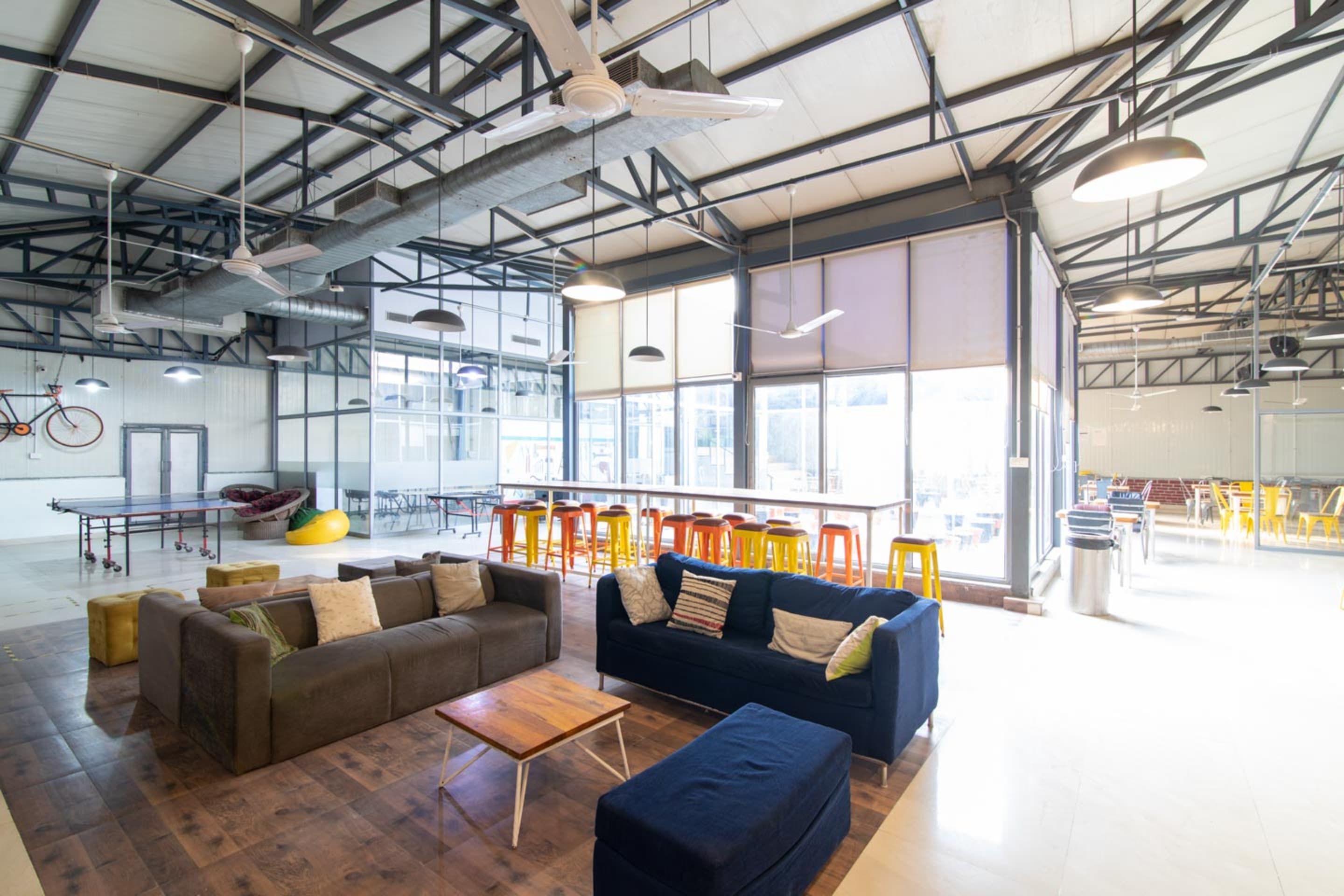 Oahfeo is the best coworking space in Gurgaon with almost all the office amenities that you could dream of. They are a start-up-friendly space and are willing to understand your needs and nuances.
At Oahfeo you avail excellent infrastructure and their team of dedicated professionals ensures that your working experience is absolutely hassle-free. It's time to hone your entrepreneur skills and take your business to the next level.
Conclusion:
These coworking spaces in Gurgaon provide a world-class platform for hosting webinars, events, workshops, which only work towards accentuating your entrepreneurial skills. They are indeed the breeding ground for startups!
Here are a few more of these for your entrepreneurial soul – 
11 Affordable Coworking Spaces In Delhi Under 5K For Startups
Top 7 Coworking Spaces For Women Entrepreneurs In India