Being an entrepreneur is not easy anymore. It takes a number of things to make the cut, you have got to be a multitasker, someone who can foresee things ahead and think in all possible directions for maximum results. We understand how things sometimes turn different than how we planned them to be, but with a little planning like choosing from the many shared office spaces in Delhi, just about everything would fall in place accordingly.
A beginner might not always have an investment for a huge office setup and that's why we have the right solution to your problems. These affordable coworking spaces all over Delhi NCR provide all of the office amenities at once and that too at prices that won't prick a hole in your pockets.
10 Affordable Coworking Spaces In Delhi For Startups
Listed below are the best affordable coworking spaces in Delhi for Startups:
1. myHQ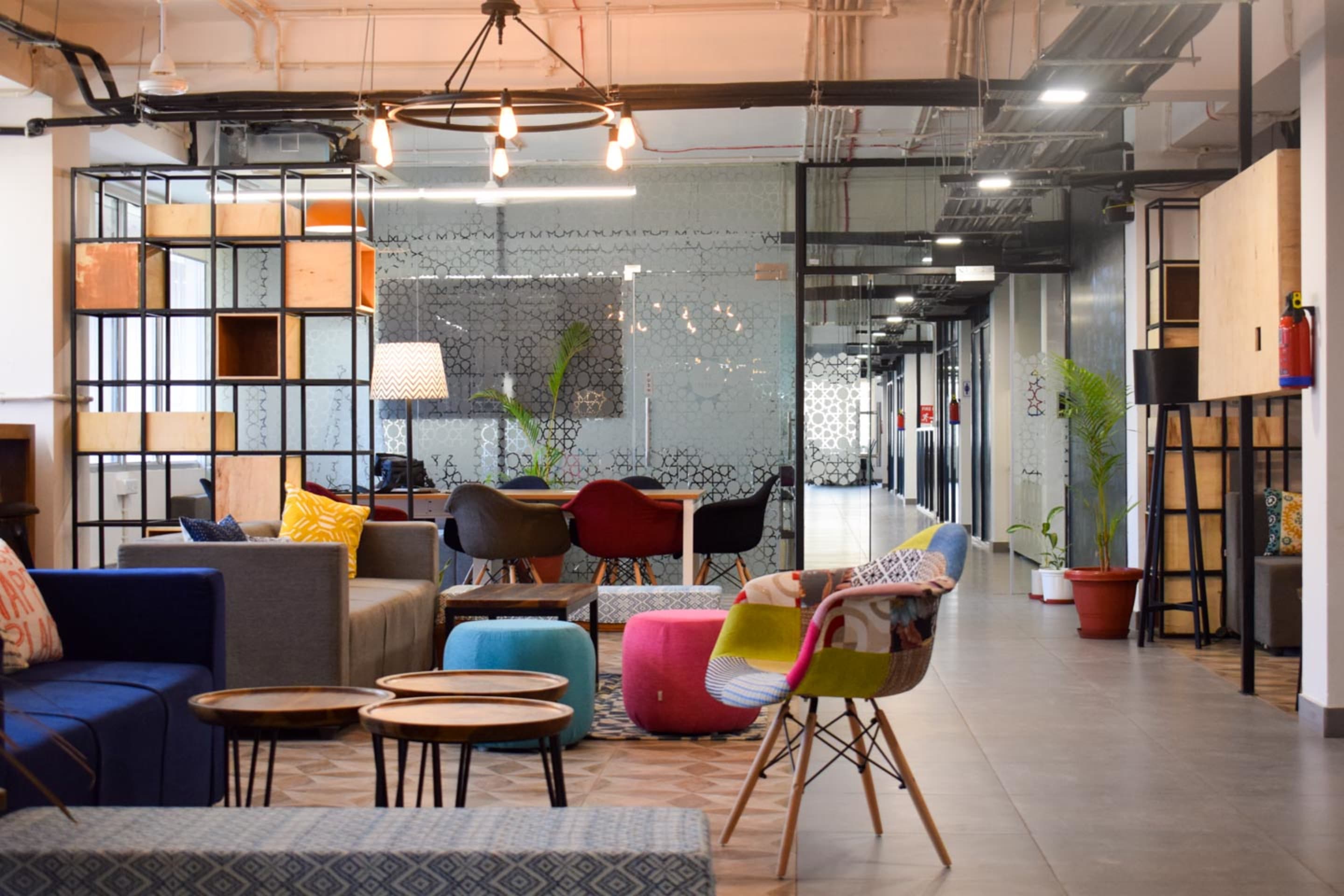 myHQ is a team of creative thinkers that have changed the paradigm of coworking spaces from regular to extraordinary. To provide convenient workspaces for entrepreneurial setups and freelancers they have converted over 100+ spaces across Delhi NCR into working zones keeping in mind the taste and preferences based on different kinds of work needs. Talk about amenities, office supplies, babysitting facilities, affordability, luxury, interiors, food and peace of mind they have covered it all. Check out their website to find seats starting from Rs 299/–
2. One Co.Work
One Co.Work is a well-designed office space in Delhi that offers all the amenities required for a business to be successful. Ranging from 5K to 10K per seat you get a variety of places to choose from. It's classy, it's warm, it's quiet, it's musical, it's luxurious, and what not just pick what you like and get going. Enjoy specially designed cabins for all your group discussions and important meetings.
Have a look at some other inspiring coworking spaces here:
3. Workly
Get hassle-free custom-designed managed offices for both small and large offices catering to all your needs. Just get your play and plug workspace and add more desks as you grow your business. Workly provides fully furnished offices that are flexible enough to meet all your expansion needs with seats starting from 5K per month. Avail of their amazing offers here when you are out looking for office spaces in Delhi NCR.
4. CoworkIn Shared Office Spaces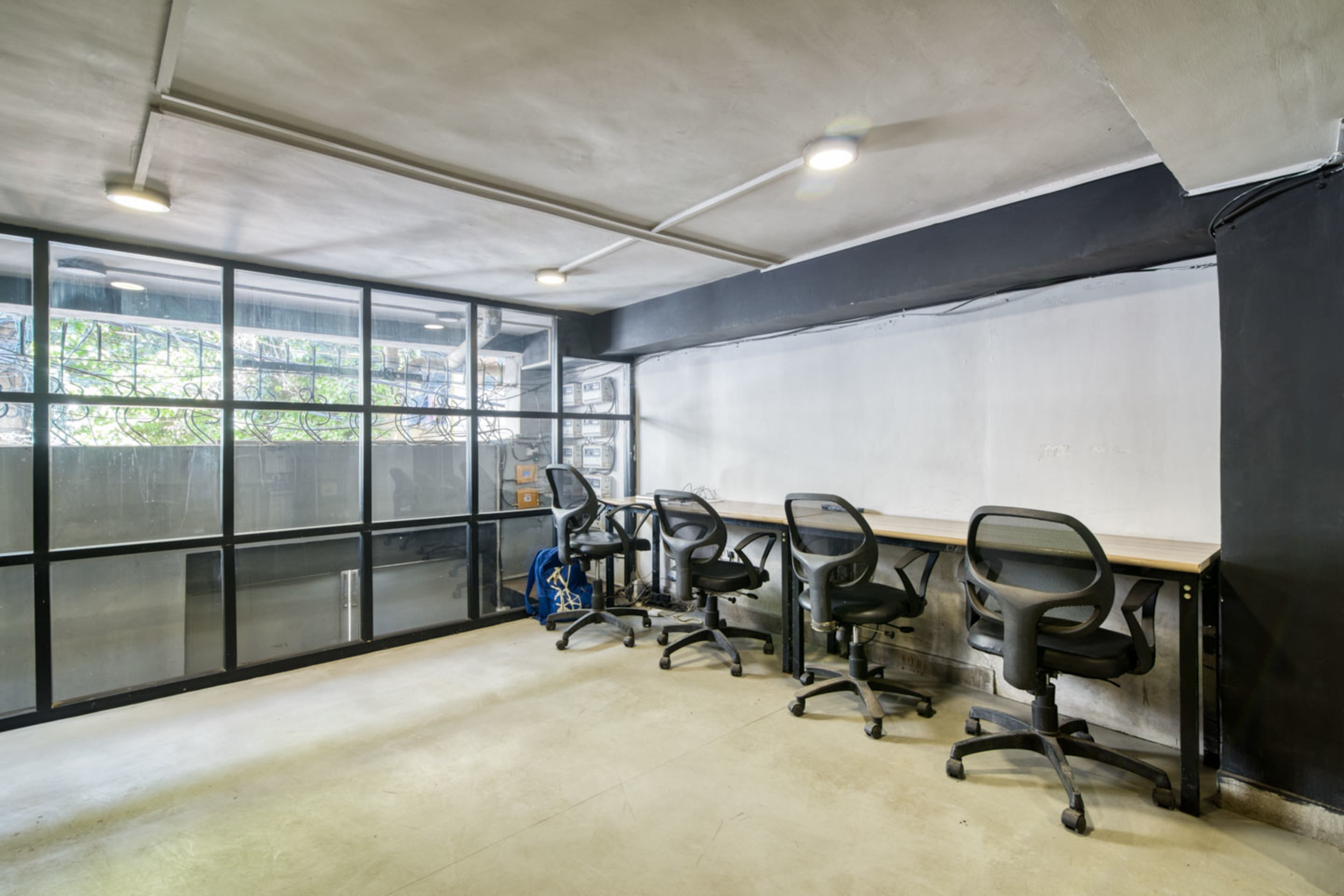 With a commendable presence of all the facilities that you need in a workspace, CoworkIn Patel Nagar has a plus point of connectivity as it is close to Rajender Place metro station. The place offers a cool and calm environment with no interference where you can really focus on your work. Put on your headphones, shut down the world and get your work done. With no fixed monthly rent and no expiry enjoy 5 visits at just Rs 1299/–.
5. Onward Coworkx
Onward Coworkx provides a premium coworking space in Delhi NCR. It has got world-class interior design and furniture to create the ideal atmosphere. It was formed with the goal of creating a supportive community of self-sufficient and self-reliant professionals.
Its most secure co-working spaces gives you technologically enabled personal access and control over your workspace. Flexibility, productivity, and creativity at work are just a few of the advantages that come with this premium coworking space.
6. DesqWorx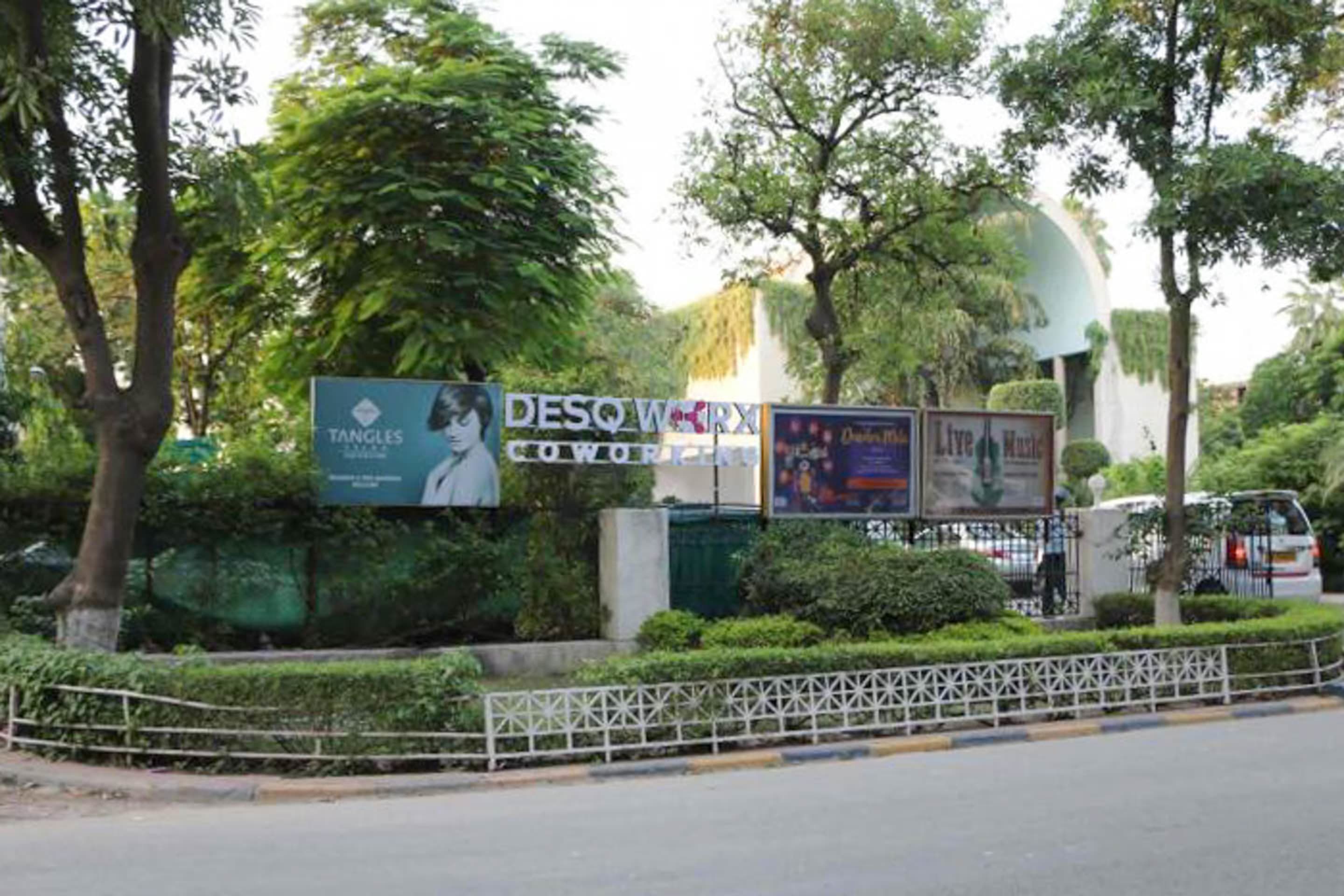 This is one of the most liberal and pocket-friendly spaces you will find across Delhi NCR. Choose between full-time and part time membership plans that suit your budget. Go as low as Rs 299 per seat to as high as you want but most importantly get your freedom to create. DesqWorx is best suited for entrepreneurs and small or large setups. Give your team a working environment that they can't complain about.
7. Lakeworks
The subtle environment and an efficient work environment is the best pick for people who like to work in silence and peace. The wide spacious area of Lakeworks has dedicated seats, conference rooms, a relaxing area, and a stationary corner. It's the kind of place that even with people around you will be able to fully concentrate on your work as the placement of workstations is based to avoid a distraction.
Articles you may like:
8. Collative
With extremely comfortable interiors Collative, this coworking space located in Delhi. This workspace is inspired by vitality and freshness and has multiple plants inside the office because of their philosophy – "the idea is to breathe". In addition to the availability of required office supplies and workplace amenities, the place has its own personalized library and all that is under 5K.
9. Spring House Coworking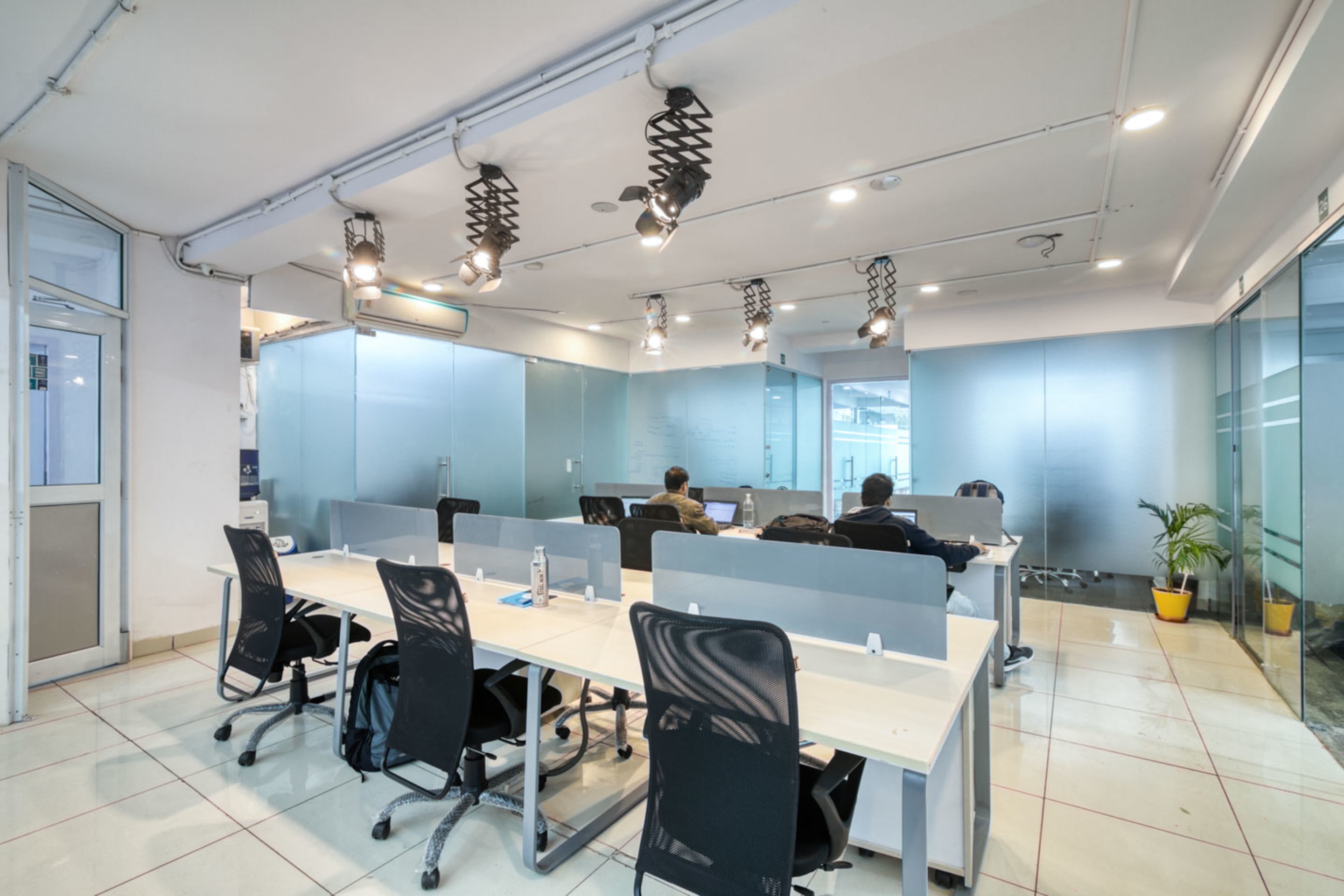 Redefining cool with its exotic and chill interiors, Spring House Coworking provides a comforting environment to nurture your startup's needs. Catalyze your thinking power and productivity in this lounge-like work space and click selfies on the way. No restrictions on food, beverages, and fun at only Rs 299/– per seat. The places offer dedicated seats and private cabins to carry out all your important client meetings.
10. AtWork
With a personalized inbuilt library and an unthink cafe, AtWork is full of USPs. It has its own Think Studio, Think desk, and customized think suit to meet all your requirements and maybe more. The entire space, design, and decoration are created around the motto of "WORK, PLAY & CREATE. The place is an open opportunity to meet freelancers and creative thinkers just like you. Share ideas and make every experience count here.
FAQs on Coworking Spaces in Delhi
Listed below are some frequently asked questions on Coworking Spaces in Delhi:
How do I decide if a coworking space is suitable for me or not?
There can be a number of things including the budget, the locality and other amenities that you or your firm may need. Choosing one that confines all of these requirements of yours is what's suggested. A good way to find the most suitable one is reaching out to myHQ with your set of requirements and getting to the host of options they can provide.
What kind of business support should I expect from any of the coworking spaces in Delhi?
Well, from utilities like printers, wifi and other amenities including access to meeting rooms and common areas, to tea, coffee and a nurturing environment for all sorts of corporate professionals, entrepreneurs, freelancers alike, these places provide for almost everything you can may require at your workplace.
I am a freelancer and I often travel across the city to meet clients and business prospects, so will a coworking space in Delhi still be of more use to me?
Absolutely, there can be two things you can do, first, you can take up a coworking space that is well connected to the rest of the city or you can opt for a flexi pack with myHQ, this program allows you to use multiple coworking locations and their benefits on the same program.
How can be a coworking space be beneficial for photographers?
Coworking space house various business setups and professionals under the same roof, and hence working in such a place that's brimming with possible clientele is all the more relevant than hiring a personal space that won't come with anything as such. Moreover, these coworking spaces listed above provide a perfect environment to help you nurture creativity and new ideas, which are pivotal to your LOB.
As a beginner, even if you have the capacity to invest in an office setup it is advisable that you go for inexpensive coworking spaces first to gain some experience and then based on your learning of what a professional setup should be like, design your own personalized space.
Meanwhile, enjoy the benefits of these amazing office spaces in Delhi NCR at affordable prices because a penny saved is a penny earned. On the bright side, sharing workspaces will prove to be a fruitful opportunity for you and your team to interact and learn from other creators, freelancers, and entrepreneurs. That sounds like a good deal to me. What do you say?
Want to know more about co-working cafes in Delhi NCR? Read this: