Work from home sounds all fun and productive until we find ourselves lying on the edge of the bed with legs in the air, a laptop on our chest, and a bag of chips on the keypad. Sometimes being isolated in your home space becomes boring but then you also want to fight any circumstance that takes you back to that regular 9 to 5 job in that monotonous office with cubicles that look like a maze – which is exactly why we are here with a curated list of gorgeous cafes to work in Noida.
We are winning our argument with places that have beautiful interiors, amazing WiFi speed, some cozy couches, and most importantly a good and economical menu. Basically, work cafes suit both your budget and your aesthetic taste.
Down below is a constructive list of 7 incredibly mind relaxing and gorgeous cafes to work in Noida that will give your mind the freedom and space to spurge its creativity.
1. myHQ work cafes
Why choose between a place for chilling and working when you can have both? myHQ work cafes are a perfect fit for freelancers, travelers, or entrepreneurs on a budget who are looking for a quiet chilled-out day to get some work done. If you're having a rough day, the one-on-one beverage offer will help you get through it. Did someone say free coffee? You will not have to loosen the strings of your wallet as you can avail of amazing discounts on your favourite food items.
2. Social
Social needs no introduction. But who'd have thought the most chill party place in the town could be your workspace as well? Social, featuring as one of the best cafes to work in Noida, offers high WiFi speed and free cappuccinos and lattes on your work desk. Wow! This place with its rustic Bollywood vibes, this cafe's a real mood booster.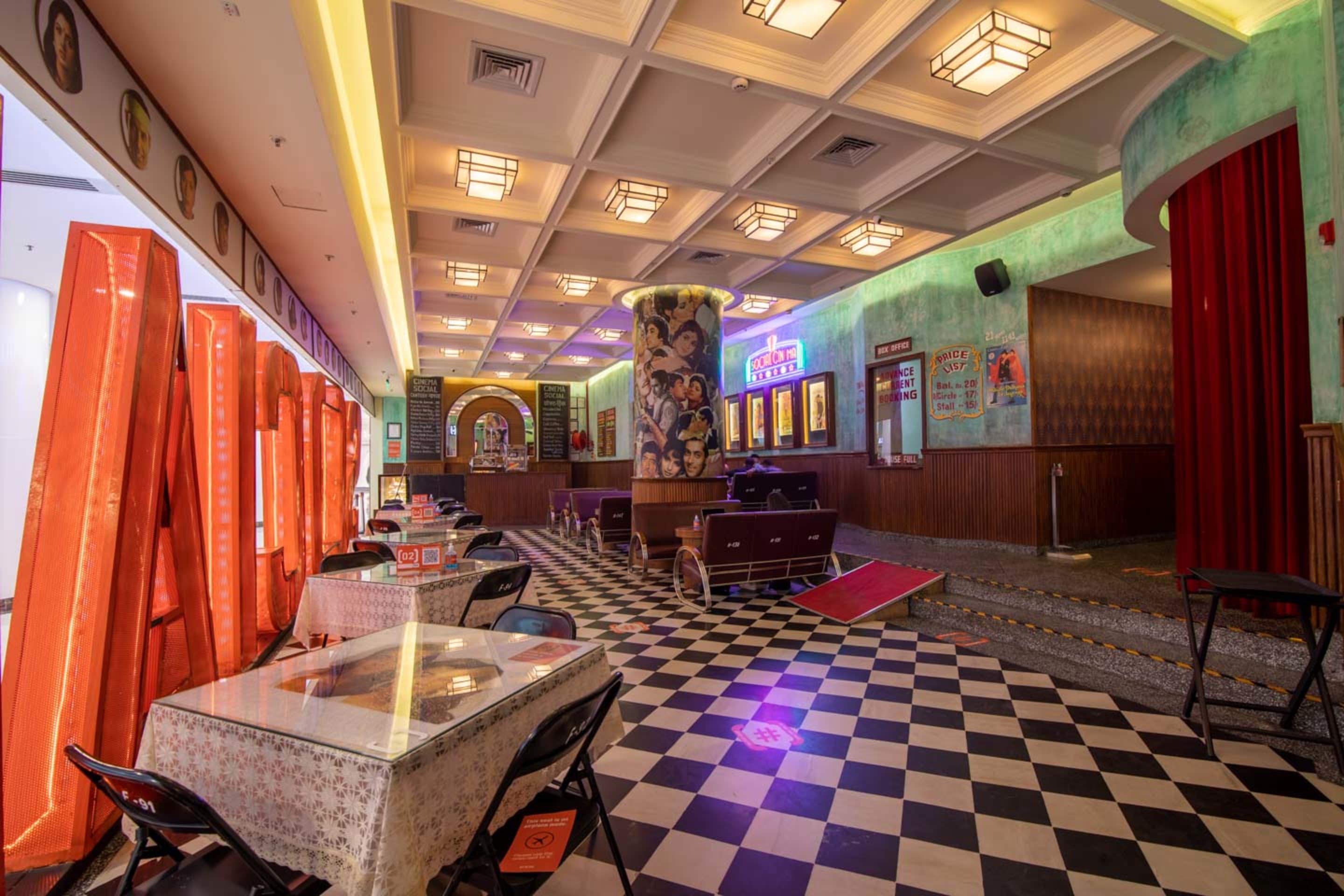 3. The Cafe Connections
With minimalist yet magical fairy lights, the place makes you feel you're at home. Located in Sector Alpha 2, Noida, the place offers a positive and vibrant environment to get your creative juices flowing. Aromatic coffees and milkshakes served with delectable veggie sandwiches and with its beautiful leafy interiors, you have all the right to feel like you're on a holiday from work while being at work. This is one cafe to work in Noida in absolute peace.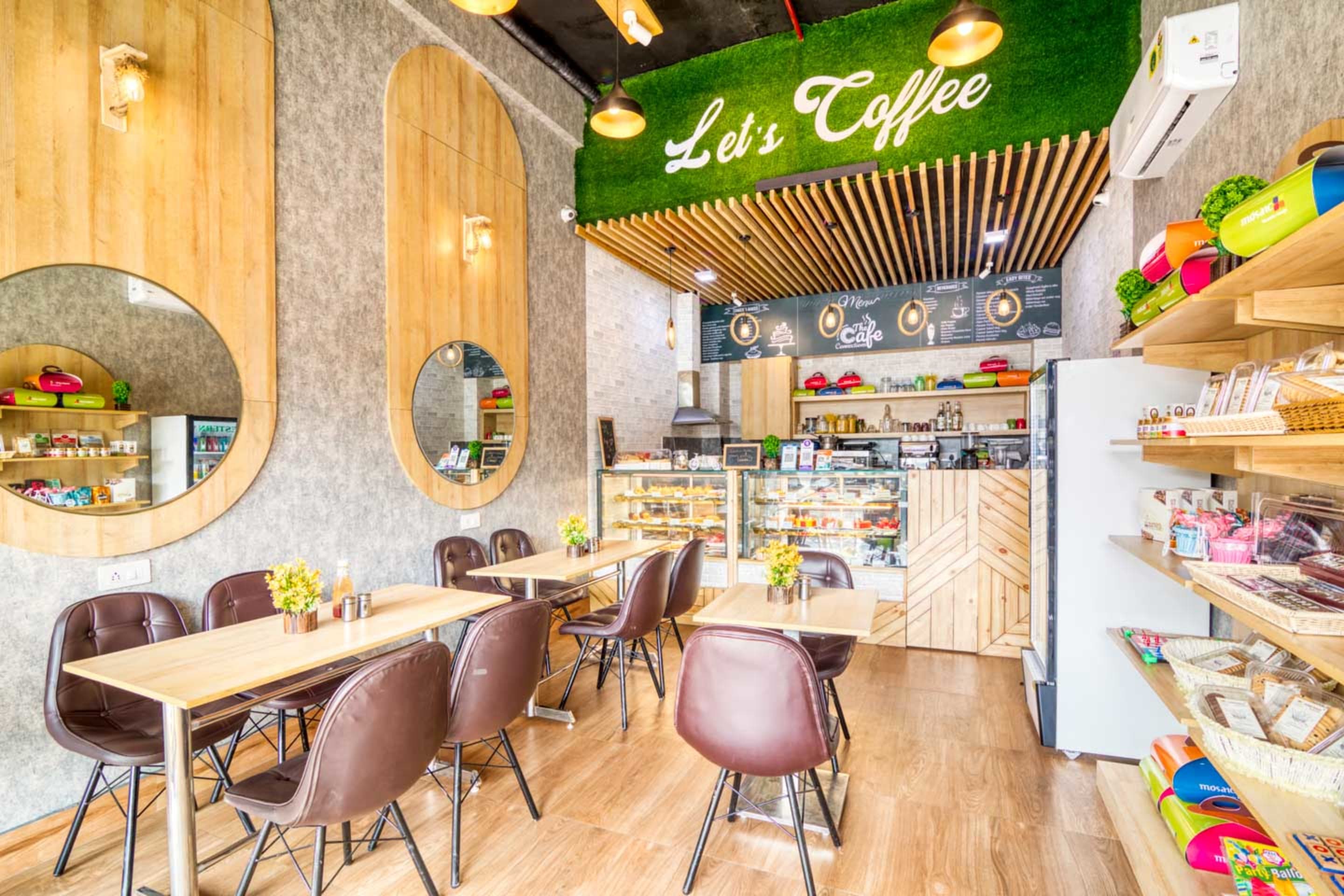 Looking for a fully-furnished workspace for individuals & teams? Check this out:
4. The Reader's Cafe
Located in sector 18, this cafe is for the ones who look for tranquil creative hubs even in the midst of hustle-bustle. The delightful merge of composure and uplifting playfulness with an exclusive area for coworking is sure to provide you with uninterrupted work experience. With its cosy infrastructure and vibrant look, your productivity is bound to get a kickstart and further sustain through its decor and delicious range of dishes.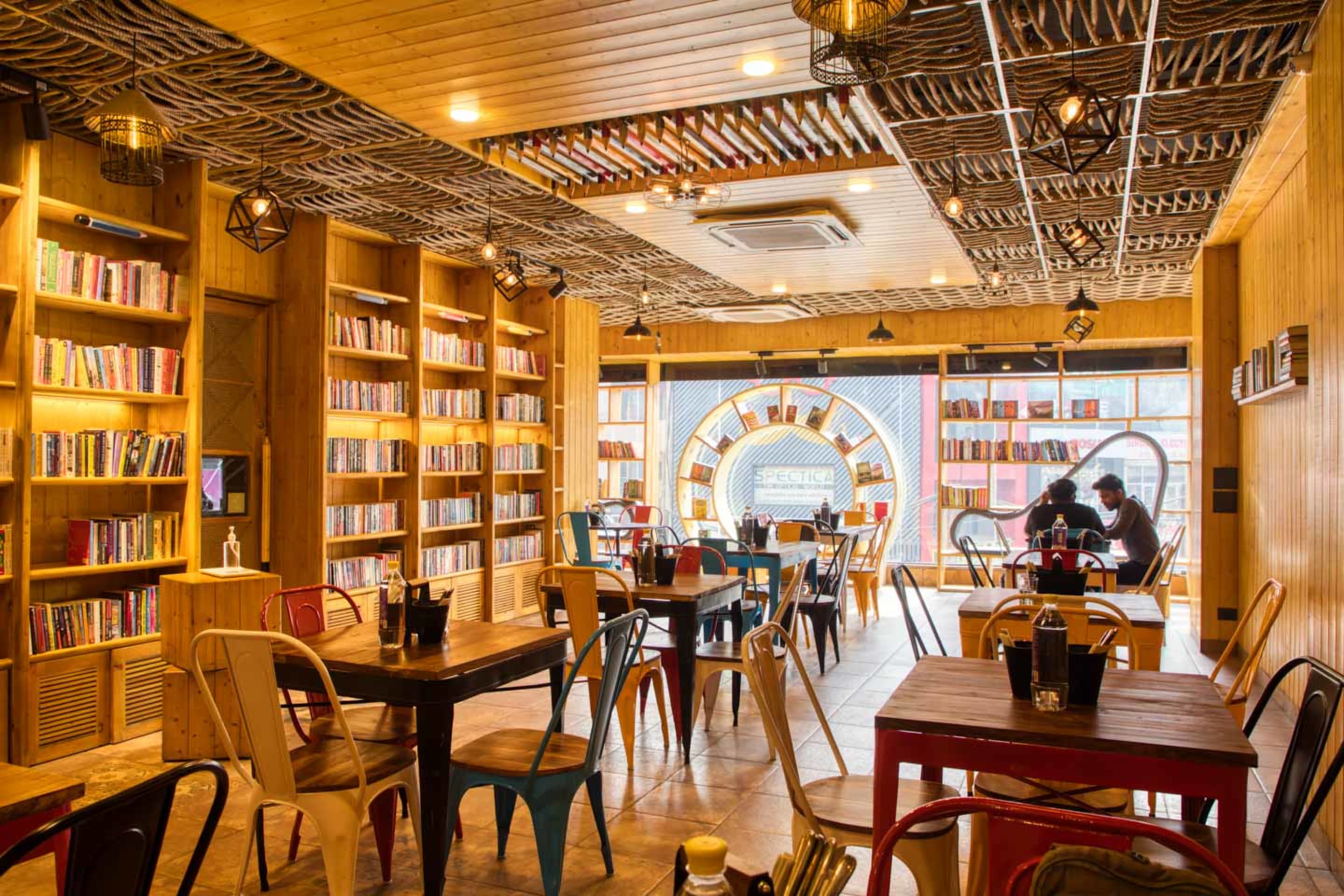 5. Starbucks
The Starbucks at the Galleria Mall in Sector 18 Noida is the least explored Starbucks. In addition to the warm wooden rustic interiors, the coffee house has a gorgeous terrace-style seating arrangement where you can chill and work at the same time. With a convenient location, go get your laptop and get on some quick work spree.
6. Chaayos
The cafe has an unusual decor with open kettles and cycles all over the place. It's a different perspective on how to enjoy work – with a piping hot cuppa of chai and pakoda. The place is so full of colors and small creative elements that you never know when one idea might strike you and you create something unique. Enjoy the super-fast WiFi and ample space to get your work going or invite a few guests to catch up on a meeting.
7. Cafe Pathshala
Situated in Noida Sector 125, the place is famous amongst students from Amity. More often kids spend their time at the cafe reading and working on assignments. They have a large menu with a variety of food options to choose from. It's one of the great cafes to work in Noida surrounded by young minds.
The great thing about working in a cafe is that you get many opportunities to interact with more entrepreneurs, freelancers, and creative workers like yourself. From some, you learn, to some, you teach and the cycle goes on. All these cafes offer a great relaxing environment and all the mental space you need to be able to think intently. You can try different ones for different moods and working will never get boring. Feeling pumped up to find more cafes around you?
Read our list of handpicked cafes to sit and work from in Gurgaon and Delhi.